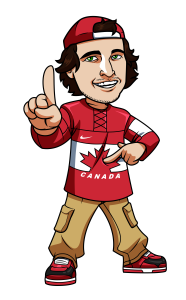 Betting on horse races is still a major pastime and industry in Canada. The hype surrounding the Kentucky Derby and both the American and Canadian Triple Crowns every year is proof of the popularity of the sport in Canada. As old and full of tradition as horse racing is, it is here to stay and it remains one of the most bet on sports in Canada.
Top Horse Racing Betting Sites
Sportsbook
Features
Offers
Rating
Bet Now
SportsInteraction is our top rated betting site for Canadian bettors.
SportsInteraction.com accepts bets on the majority of the Canadian horse racing tracks. The only Canadian tracks that SIA does not take bets on are Woodbine and Mohawk Park. SIA also takes bets on major tracks from the United States and around the world. SIA has a very easy to use Racebook and is our top rated betting site for most tracks.
Recent Horse Racing Articles
Horse Race Betting 101
Here is some required reading for beginning horse racing bettors. If you haven't bet on horse racing before then I strongly suggest you read through each of these pages to understand how the odds work and the betting options.
Betting at Canadian Racetracks
Canada has five major racetracks with horse races that you can bet on through the spring, summer and autumn months. I've created dedicated pages for each of these racetracks explaining how you can bet on each racetracks races online and touching on some of the features and major races at each track.
Major Canadian Horse Races
Canadian horse races often get overlooked when compared with the American Triple Crown of Thoroughbred racing, but Canada does have several high profile races each year.
Canadian Triple Crown Races
The Canadian Triple Crown is a series of three races run in July and August, a couple months after the American Triple Crown finishes up. The races share the exact same distances as the American Triple Crown races, but they are run on three different surfaces.
Other Major Canadian Races
There are several other major horse races that get the attention of the general public in Canada.
USA Triple Crown Races
The Kentucky Derby and the other American Triple Crown races get more media coverage in Canada than the major Canadian races.