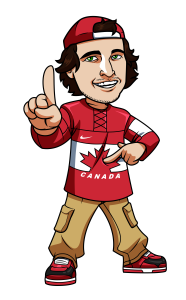 Woodbine Racetrack is the most popular and prestigious racetrack in Canada.  It's located in Toronto, Ontario and has three racecourses that stage some of the biggest thoroughbred races in the country.
This year the track is open from April 12th until the end of the season on Fridays, Saturdays and Sundays.  Wednesday night races also take place between May 28th and December 3rd, with Holiday Mondays also showcasing races.  You can check out the full racing schedule by clicking here.
Woodbine Racetrack Betting Sites
Sportsbook
Features
Bonus
Rating
Bet Now
Both of these great betting sites accept bets on the horse races at Woodbine Racetrack.
How To Bet Online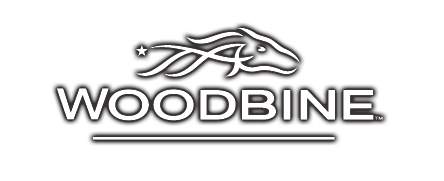 Here is a quick step-by-step guide to explain how you can bet on the horse races at Woodbine Racetrack online.  I'm going to be using Sports Interaction for this example because I personally like their Racebook layout, but you can also place Woodbine bets at Bet365.com.
1. Open an Account with Sports Interaction
This is a pretty obvious step and some of you may already have accounts with SIA so I will keep this section brief.  In order to bet on Woodbine races through Sports Interaction you will need to first open a Sports Interaction account.  Click here to visit SportsInteraction.com and fill out a short registration form.  It's quick and easy, and they will only ask you very basic information to set up your account.
2. Go to the Sports Interaction Racebook
At Sports Interaction horse race betting has it's own section.  **At Bet365 you will find the horse race betting in the sportsbook.  Click on the 'Racebook' tab in the top navigation bar to open the Sports Interaction Racebook.
3. Choose the Woodine Racetrack
Now that you're on the Horses page you will need to select the Woodbine Racetrack.  In the left sidebar under "Thoroughbred" you will find Woodbine at the bottom of the list.  Click Woodbine to bring up the races from Woodbine Racetrack for the day.  You will also notice from the screenshot that I have Woodbine under my favourites.  You can set up your favourites by clicking on 'Racebook Options' just above the Favourite tracks in the left sidebar.

4. Choose Your Race and Place Your Bets
Now that you can see the Woodbine races for the day on your screen you can go through and select which race(s) you want to bet on.  You can see the different bets available to make as well (straight, exacta, trifecta, daily double, pick 3, etc).  In the screenshot below I'm looking at the 5th race of the day and have bet $30 on Just Blake to place.
Mobile Betting on Horse Races
Sports Interaction and Bet365 both have amazing mobile betting platforms for betting on horses.  Mobile betting would allow you to place bets from anywhere you can get an internet connection through your mobile phone.  Off the top of my head you could be at a bar, on the couch watching the races, or even live at Woodbine Racetrack.  Simply visit the Sports Interaction website on your mobile phone and the mobile platform will automatically be used.  Find the racebook, click on Woodbine and choose your horse.  It's that simple and by far the easiest way to quickly bet on horse races.  I foresee the vast majority of horse race betting being done through mobile devices in the future.
Major Races
Listed below are some of the higher profile races that take place at Woodbine Racetrack throughout the year.
Location