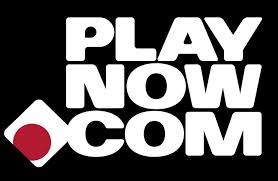 PlayNow.com is an actual online betting site run by the British Columbia Lottery Corporation that accepts bettors from both British Columbia and Manitoba. PlayNow is a well designed sportsbook that looks and feels like a regular online betting site.
PlayNow.com was originally launched in 2004 and in June of 2010 PlayNow.com officially became the first provincially run casino website in North America. That said it wasn't until July of 2012 that a sportsbook was added to the site. Since then PlayNow.com has replaced Sports Action as the primary means for BC residents to bet online. In January of 2013 PlayNow.com was also launched in Manitoba, so it is now the official government run sports betting site for two provinces in Canada.
How It Works
PlayNow.com actually runs like a legitimate online betting site. I never thought I'd see the day when a provincial government would create a usable betting site with relatively fair odds.
To use PlayNow.com you must be a resident of either BC or Manitoba. To bet you must first create an account. You will need to include a credit card to verify that you are in fact a resident of either BC or Manitoba. If you don't own a credit card then you will not be able to create an account because PlayNow.com uses a credit provider to verify your identity.
After verifying your identity and creating your account you will need to make a deposit in order to bet through the site. PlayNow.com accepts credit card deposits as well as Interac Online and Online Bill Payments.
PlayNow.com's sign up and deposit process is very smooth for BC and Manitoba residents with a credit card. For those people that don't have a credit card or bank account I suggest buying a paysafecard which can be used at SportsInteraction.com, our top rated sportsbook for Canadians.
PlayNow.com vs Offshore Betting Sites
I'm impressed with PlayNow.com as an online betting site. It's definitely a move in the right direction for government run sports betting in Canada. The odds are fair and the sportsbook covers a wide range of sports with a variety of betting options. I'd say the site is very comparable to the three online sportsbooks I recommend to Canadian bettors.
The two areas where PlayNow is still behind my recommended sportsbooks are the promotions and betting restrictions. PlayNow does not offer any sign up promotions, while each of my recommended sportsbooks do provide sign up incentives. On top of this PlayNow still only allows bettors to bet parlays. You must wager on at least 2 games in a parlay ticket in order to place bets. Single game bets are not allowed at PlayNow.com.
My advice to BC and Manitoba residents would be to open an account with PlayNow.com. It's a decent sportsbooks that you can use in your odds comparisons with Sports Interaction or Betway.
PlayNow.com vs Betting Site Video