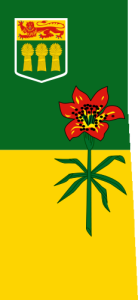 Saskatchewan is a small province, without much in the way of professional sports teams nearby. It would be quite a hike for any Saskatchewan resident to head to Alberta or Manitoba to catch an NHL game live. Because of this all of the professional sports attention and pride in Saskatchewan is directed towards the Saskatchewan Roughriders who play out of the provincial capital city of Regina. The Roughrider fans are some of the most well known in Canada, with their watermelon helmets being seen on TSN at least once a week during the CFL season.
This dedication to the Roughriders creates a great sports betting environment in the province. Saskatchewan residents love their Roughriders, but lets not forget that like all Canadians they also love their hockey.
The Western Canada Lottery Corporation offers Sport Select lottery games that can be played at the local WCLC outlet (convenience stores or gas stations). These sports betting lottery games are good for beginners, but they have several restrictions associated with them and offer worse odds than online sportsbooks. For these reasons sports bettors in Saskatchewan generally prefer to do their sports betting online.
Best Sports Betting Sites for Saskatchewan
Here are our three recommended sportsbooks for Canadian residents.  Each of these sites is committed to building their brand in Canada, with our top rated sportsbook, Sports Interaction, actually only accepting Canadian residents.
1

See Website For Details

Licensed and regulated in Canada
Easy deposits & withdrawals including Interac
Competitive betting lines

Bet Now Review

2

See Website For Details

Licensed in Ontario and Malta (accepts bettors from across Canada)
Competitive betting lines
Easy deposit/withdrawal options, including Interac

Bet Now Review
Offline Sports Betting in Saskatchewan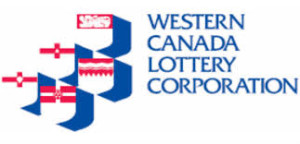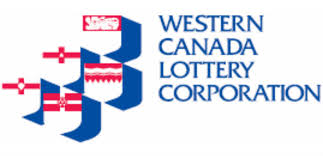 The offline sports betting in Saskatchewan runs through the Western Canada Lottery Corporation. The WCLC offers sports betting lottery games under the Sport Select brand. These games include Proline, Point Spreads and Pools. You can place your bets through any of these options at any WCLC outlet, which will generally include all convenience stores and gas stations in the province. After selecting your teams you will be given a ticket that you are able to cash if it's a winner.
Proline is the most popular of the Sport Select options listed above. With Proline you must select between 3 and 6 outcomes for that days games. The odds of each selection are then multiplied together to find your parlay odds, which are then multiplied by your wager amount to find your potential payout. If every selection you made on the ticket is correct then you're ticket is a winner and you can bring it in to the local WCLC outlet to claim your prize.
Proline odds are WAY worse than the odds you will find at any of the online sportsbooks listed above (check out the Proline page for proof). If you play Proline more than a few times a year you should really think about making the transition to an online sports betting account. The amount of money you are leaving on the table betting through Proline may surprise you. Not to mention the sign up bonuses, promotions and countless extra betting options you get online!
Saskatchewan Roughriders Online Betting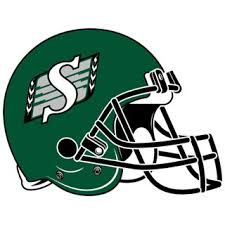 The Roughriders are the only major professional sports team in Saskatchewan and they truly have the support of the entire province. You can bet on the Roughriders using Sport Select, but with Proline you will have to add at least two other outcomes to your Roughriders wager in order to satisfy the WCLC's parlay requirements.
Online sportsbooks allow you to place single Roughriders bets by themselves. They also offer a wider variety of Roughriders odds such as prop bets, different lines and more. CFL betting is growing in Canada and the three Canadian oriented sportsbooks recommeneded above each go out of their way to provide better odds, more betting options and overall the best CFL betting experience possible.
Horse Race Betting in Saskatchewan
Marquis Downs, Saskatoon. Thoroughbred and harness horse race track.