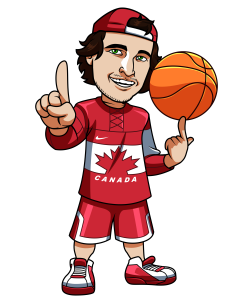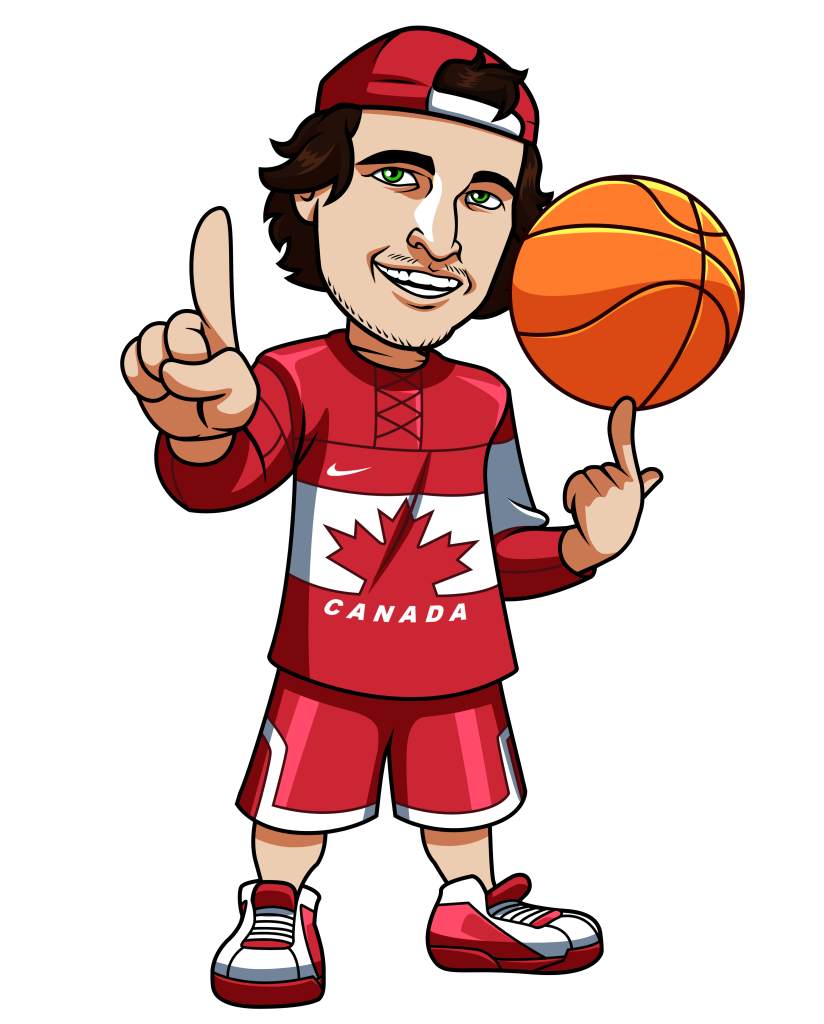 Basketball is growing in popularity in Canada, as we continue to develop top end players. Andrew Wiggins was drafted first overall in 2014 and is already developing into a star in the NBA. RJ Barrett lead Canada to the U19 Basketball World Cup in 2017 as a 17 year old and is expected to go #1 in the NBA draft in 2019. Canada just keeps churning out NBA quality players and I'm excited to see how we perform as a nation on the world stage at the next Olympics.
The Toronto Raptors are the only NBA team currently located in Canada. If you are interested in betting on basketball I suggest doing so at one of the recommended betting sites listed below. For Ontario residents this is your only option because the NBA has requested that Proline does not take bets on NBA games due to the Raptors being located in Ontario.
Best Basketball Betting Sites
These three betting sites are all dedicated to building their brand in Canada.  If you have been in downtown Toronto you may have noticed Bodog advertising on the big screen at the Eaton Centre or Bet365 advertising at the Rogers Centre.  This brand advertising, along with each of the sites commitment to providing the best betting experience to Canadians has allowed me to confidently recommend each of the sites to Canadian bettors.
Check out our how to bet on the NBA in Canada page for a more in depth look at the steps to sign up at any of these sites and start placing your bets.
Recent Basketball Articles
The NBA and NBA 2K's NBA Players Only Tournament has four players remaining, and the final four will battle it out to crown a champion tonight on TSN. The tournament ....
The NCAA Basketball Conference Tournaments begin this weekend, which means Selection Sunday is only a few games away.  There will soon be 68 teams from 68 schools ready to leave ....
Different Basketball Bets
Basketball is such a high scoring game with so many different stat lines for both the team and the players that there is a seemingly endless amount of bets that can be made throughout a basketball game.  For the sake of this page I'm going to be focusing on the three most popular basketball game bets: spread betting, moneyline bets and over/under bets.  I will also be touching on the different basketball prop bets and futures wagers you can make.
Spread Betting
This is the most common form of basketball betting. It allows teams to be put on an even playing field and you can wager on whether you think either team will exceed their expectations and overcome their handicap.
In this example the Denver Nuggets are 2 point favourites over the Orlando Magic. This means that the Nuggets must win by 3 or more points for a bet on Denver to win. On the flip side, a spread bet on the Magic is a winner if they either win the game outright or lose by a single point. If the game ends with Denver ahead by 2 points then the spread bets are a push and you will have your wager amount returned.
In general spread bets will have odds of 1.91 for both sides or -110 in American odds format. Sometimes sportsbooks will only show the games spread without the accompanying odds. If this happens you can assume that the odds for both sides of the spread are 1.91.
Moneyline Betting
If you want to simply bet on which team will win the game straight up then you should be the moneyline. As you know Denver is a 2 point favourite in this game and that means their moneyline odds will be lower than Orlando's because they are favoured to win.
In this case the Nuggets have odds of 1.74, which means you can expect a payout equal to your bet amount multiplied by 1.74 if the Nuggets win as expected.
Orlando are slight underdogs with odds of 2.15. If you put down a bet of $20 on the Magic then you would expect a payout of $43, which equals winnings of $23.
Over/Under Betting
The other popular bet is wagering on the total number of points to be scored by both teams combined. In this example, Sports Interaction has set the over/under for the game at 213.5 points. You can bet that the total points scored will either be over or under that amount.
Prop Bets
There are a ton of stats to keep track of during a basketball game, which in turn creates a great deal of prop bets for betting sites to make. Prop bets are basically anything that you can bet on outside of the actual final outcome of the game.
Here are some examples:
First half spread bets.
First quarter moneyline bets.
Race to 20 points.
Race to 30 points.
Highest scoring quarter.
Winning margin.
Total home team points over/under.
Game total – odd or even.
That's just to name a few. In the higher profile games like the NBA Championships or the Final Four, the amount of prop bets are almost countless and there are many player props in addition to the team based props.
Futures Bets
The classic futures betting examples in basketball would be betting on which team which team will win the NBA Championship this year, or which school will win the NCAA Championship.
You can place futures bets throughout the year and the odds for each team will change according to their perceived chances of winning the Championship. I suggest not placing futures bets on a team that is on a hot streak because their odds my be shorter than they really should be due to the fact they are playing well at the moment.
You should also take into account the time value of money when placing futures bets. After you make your bet that money is locked up until the bet is settled. Take into account the decrease in your betting bankroll for this time span and consider if that money would be better used on short term bets.
Other basketball futures bets include which NBA team will win each Conference or Division, which NCAA team will win each Conference Championship and which country will win the FIBA World Cup to name a few.