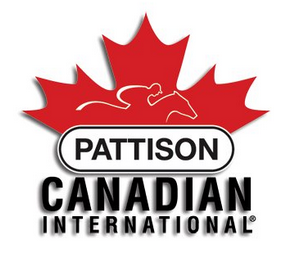 The Canadian International Stakes is the last major horse race held in Canada each year.  It's held in late October at the Woodbine Racetrack in Toronto.  The race is run by 3-year-olds and up over a distance of 1.5 miles.  It carries a purse of $1 million, which ensures that top horses from around the world will still make the trek to Toronto when the weather is starting to turn cold.
Click here for news and information on the upcoming Canadian International Stakes race from the official website.
Woodbine Entertainment will take bets on the Canadian International Stakes directly at the racetrack, but if you can't make it out to Toronto to place your bets you can also do so online at any of our recommended racebooks listed below.
Where To Bet On The Canadian International Stakes
Each of these betting sites accept bets on every race run at the Woodbine Racetrack.  They also have a very different layout so I will quickly walk you through where to find the Woodbine races for each site.
At Bet365.com there is no traditional Racebook.  Instead you simply click on 'Horse Racing' from the left sidebar in the regular sportsbook to see the races they are currently taking bets on.  Bet365 focuses primarily on UK and Irish racetracks so after opening their horse racing section you will need to switch to 'International' at the top of the page to bring up Woodbine.  After that simply find the Canadian International Stakes race in the Woodbine Racetrack section on the day of the race to place your bets.
Sports Interaction has a more traditional Racebook set up.  Once on the SportsInteraction.com website you should click 'Racebook' from the top navigation menu.  After this you will see 'Woodbine' under the Thoroughbred racetracks in the left sidebar.  Click this and then go ahead and place your Canadian International Stakes bets on the day of the race.
The History of the Canadian International Stakes
The Canadian International Stakes has a storied history with many changes taking place to the race over the past 80 years.  For a full breakdown of the Canadian International Stakes history and Records check out the official website.  I'll give you a quick Cole's notes version in the next paragraph.
The Canadian International Stakes was first run in 1938 at the Long Branch Racetrack in Toronto.  The race bounced around between there and Dufferin Racetrack before finding a permanent home at Woodbine Racetrack in 1956.  The race started out as a 1 1/16 mile race and the distance changed several times and it wasn't until 1994 that the 1 1/2 mile distance was instituted.  In the very first year with the 1 1/2 mile race a horse named Raintrap won the Canadian International Stakes with a time of 2:25.60, which is still the fastest time to the present day.