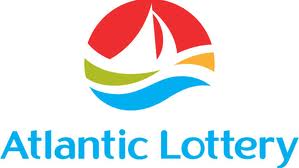 The Alantic Lottery Corporation, known simply as ALC, is a corporation run jointly by the four Atlantic Canada provinces to operate the lottery and gambling activities in these provinces. These operations include running the casinos, lottery, horse betting and the sports betting option known as Proline Stadium throughout the Atlantic provinces.
The provinces that are currently members of the ALC include Nova Scotia, New Brunswick, Newfoundland and Labrador, and Prince Edward Island.
Online Betting Site Alternatives to ALC
The following three sportsbooks are the best online betting sites available to Canadian bettors.
1

See Website For Details

Licensed and regulated in Canada
Easy deposits & withdrawals including Interac
Competitive betting lines

Bet Now Review

2

See Website For Details

Licensed and located in Ontario
Entirely focused on Canadian betting market
Easy deposit/withdrawal options, including Interac

Bet Now Review
The ALC does offer online sports betting through Proline Stadium, but the odds are not competitive. I have an account with each of these three sportsbooks and compared to Proline Stadium they offer better odds, less betting restrictions, more betting options and they give you a sign up bonus to try out their site.
All three of these online sportsbooks operate across Canada, including being licensed in the regulated Ontario sports betting market.
ALC Sports Betting – Proline Stadium

Proline Stadium is the brand for all of the sports betting run through the ALC. This includes Proline, Proline Fantasy, Proline Futures and Stadium Bets. The ALC has improved in recent years by adding a Proline Stadium website where Atlantic province residents can place bets online. The offline option of placing your Proline Stadium bets at lottery retailers is still available, but now players can also bet from the comfort of their own homes.
Single game bets are now available through the Stadium Bets product, but the ALC still requires bettors to only make parlay bets when using the Proline or Fantasy products.  This means that you must make at least two selections for every bet.
Here is my take. It's great that the ALC has a ProlineStadium website to allow people to bet online, but if sports bettor in an Atlantic province is going to open an online betting account and make a deposit why not use one of my recommended sportsbooks in order to get all of the benefits. Proline Stadium is worse than my recommended sportsbooks in that they offer shorter odds, restrict your betting, offer far less betting options and don't give you a bonus when signing up. If you're going to make the jump to betting online, I suggest you skip Proline Stadium and choose one of the Canadian sportsbooks listed above.
Proline
The ALC's version of Proline requires you to make between 2 and 8 selections on your parlay bet. If all of your selections are correct then your bet is a winner and will be paid out either into your online Proline Stadium account or by visiting an ALC lottery retailer if you purchased the ticket in person. Your winnings are determined by multiplying the odds for each of your selections together and then multiplying this total by your wager amount.
It's important to note that the ALC's version of Proline includes ties, so there are 3 possible outcomes for each game if you are betting the moneyline. For example, if an NHL game goes into overtime then the correct bet would be a tie through Proline.
The ALC version of Proline is slightly better than that of the OLG or WCLC because you are only required to make 2 selections per bet (you must make 3 with the others). There is a more detailed breakdown of the ALC's version of Proline on the Proline Stadium page, which includes payout comparisons between Proline and my recommended online sportsbooks.
Proline Fantasy
Proline Fantasy is a game where you must select the player that will have the best statistical game out of groups of 3 or 4 players.  Each player has odds associated with their selection and you must bet on at least 2 players in order to satisfy the parlay requirements of the ALC.
Proline Futures
Proline futures involves betting on an outcome that will take place in the near or distant future. The best example I can think of would be betting on which team will win the Stanley Cup this year. The ALC does lift their parlay betting requirement for Proline Futures because you can't be expected to have to bet on the team to win the Stanley Cup and the NBA Championships on the same ticket.
If you bet on Proline Futures offline make sure to keep your bet slip in a safe place because you could be in for a big pay day if your team pulls off the win down the road.
Stadium Bets
Stadium bets are the same as Proline except there are only two outcomes for each game.  This means they include overtime and shootout in determining the correct selection for each game and the odds reflect this.  The ALC also drops the 2 outcome requirement (although you can still make parlay bets), allowing single wagers through the Stadium Bets product, making it the most like a traditional sportsbook.