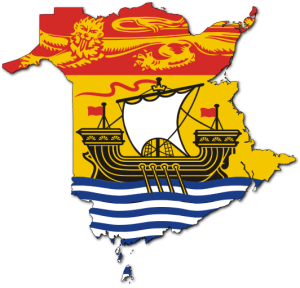 New Brunswick is home to about three quarters of a million people, which isn't enough to support a major professional sports team. There are three QMJHL teams that play out of New Brunswick however and the residents, like all Canadians, love their hockey.
The Atlantic Lottery Corporation allows New Brunswick residents to bet on sports through Proline-Stadium, which is one of the better lottery corporations across Canada. That said Proline-Stadium still has a long way to go to be competitive with top Canadian sportsbooks not run by the government so New Brunswick residents interested in finding better odds, free bet bonuses and lucrative promotions generally join a respected online sportsbook for their betting needs.
Best Sports Betting Sites for New Brunswick Residents
1

See Website For Details

Licensed and regulated in Canada
Easy deposits & withdrawals including Interac
Competitive betting lines

Bet Now Review

2

See Website For Details

Licensed in Ontario and Malta (accepts bettors from across Canada)
Competitive betting lines
Easy deposit/withdrawal options, including Interac

Bet Now Review
Each of these sportsbooks is completely dedicated to building their brand in Canada. First of all this means great customer support and easier banking options than you will find anywhere else. In addition the betting options are catered towards Canadians and several of the bonuses and promotions offered by the sites are exclusive to Canadian players!
Proline-Stadium Betting

The ALC (Atlantic Lottery Corporation) does offer sports betting through their Proline-Stadium betting options which include Proline, Proline Fantasy and Proline Futures. The Proline-Stadium options are in my opinion quite a bit better than that of some of the other provincial lottery sports betting options because they allow you to bet online at a dedicated Proline Stadium website (in addition to offline at ALC outlets), as well as only require the parlay bets to have 2 selections, compared to the 3 selections required in Ontario and out West.
Although Proline-Stadium is a step up from Sport Select, it is still worse for players than a legitimate online sports betting site like the ones listed above. The odds are worse on every selection with Proline-Stadium and the betting options are lacking. Not to mention you don't receive any free bet or bonus cash which each of the recommended sportsbooks do provide.
Proline-Stadium offers a solid website that makes betting more accessible for New Brunswick residents, but in my opinion they are still several steps away from becoming a usable sports betting site for anyone other than beginners. The amount of money you are leaving on the table by betting through Proline-Stadium rather than betting through an online sportsbooks is still a huge sticking point for me and the reason why I still strongly encourage New Brunswick residents to bet through one of my recommended sportsbooks listed above (check out my Proline-Stadium page for examples of this).

If you're going to be betting online you might as well get a nice bonus for it and guarantee yourself much bigger winnings considering the amount of information required to sign up at Proline-Stadium vs one of our recommended sportsbooks is nearly identical.
Proline Betting
The Proline-Stadium version of Proline involves picking a V, T, or H for each game (you can also bet against the spread or the over/under through Proline-Stadium). The overtime and shootout are not included in these moneyline bets with a Tie being the correct selection for any game that goes to overtime. You must select at least 2 outcomes in order for the bet to be allowed by the ALC, which only allows parlay bets on Proline. The odds for each of your selections is then multiplied together to find your parlay odds. These parlay odds are then multiplied by your wager amount to find your potential winnings.
Proline Fantasy
This is a fun option that you may not be able to find at online sportsbooks. Players are put into pots of 3 or 4 and you must choose which player will earn the most points that night. You are still forced to bet Proline Fantasy as a parlay so you will have to pick a player from at least 2 of the pots. The odds for each player are then multiplied together and then multiplied by your wager amount to find your potential payout.
Proline Futures
The Proline Futures are a nice added feature with Proline-Stadium that you won't find from the OLG or WCLC. A great example of a futures bet is wagering on which team will win the Stanley Cup this season. The odds are still worse than at the online sportsbooks I recommend, but if you pick an underdog that comes through you could still be in for a big payout from Proline Futures.
Horse Racing Tracks in New Brunswick
Exhibition Park Raceway, Saint John. 1/2 mile harness racing horse track.
Fredericton Raceway, Fredericton. 1/2 mile harness racing horse track.