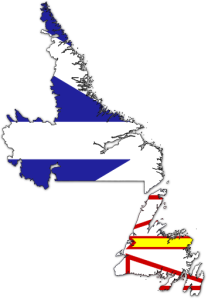 With a population of around 500,000 Newfoundland and Labrador is not a big enough market to be home to a top professional sports team. That said, St. John's is home to the Newfoundland Growlers of the ECHL which is a team affiliated with the Toronto Maple Leafs, one step further down from the Toronto Marlies of the AHL. The return of some good hockey has been appreciated by the Newfoundland and Labrador residents, who had AHL hockey in the form of the St. John's IceCaps until 2017.
The sports fans in Newfoundland and Labrador are able to bet through the Proline-Stadium betting options available both online and at local Atlantic Lottery retailers and this method is great for beginners.  Those residents who are more veteran sports bettors will generally create an online sports betting account with one of the top Canadian sportsbooks, which we outline below, in order to find better betting odds and less restrictions.
Best Sportsbooks for Newfoundland Labrador Residents
The following three sportsbooks are all Canadian oriented betting sites that are attempting to gain a larger share of the Canadian sports betting market.  This competition is great because it means better odds, dedicated customer service, easier banking options and sportsbooks that are built for Canadians.
1

See Website For Details

Licensed and regulated in Canada
Easy deposits & withdrawals including Interac
Competitive betting lines

Bet Now Review

2

See Website For Details

Licensed and located in Ontario
Entirely focused on Canadian betting market
Easy deposit/withdrawal options, including Interac

Bet Now Review
I have an account with each of these betting sites and recommend each of them. I suggest opening an account with all three sites in order to take advantage of their individual offers, as well as to compare odds on various bets. That said I know many people like to stick with one betting site. If you're one of these people read my reviews to see the perks of each sportsbook and find out which may be right for you.
Proline Stadium

The Atlantic Lottery Corporation runs their sports betting options under the blanket term of "Proline-Stadium".  These options include Proline, Proline Fantasy, Proline Futures and Stadium Bets.  The Proline-Stadium options are better than those offered by other lottery corporations mainly due Stadium Bets allowing for single game wagering, while most other lottery corporations require you to bet parlays. Proline-Stadium also has a decent website where you can place your bets online.
Although the Proline-Stadium is more player friendly than other provincial sports lotteries it is still quite a few steps back from the online sportsbooks recommended above. The odds are worse with Proline-Stadium and the betting options are still very limited. Not to mention the added bonuses and promotions offered by the online bookies.
Proline-Stadium is a great option for beginning bettors just looking to test the sports betting waters, but if you plan to bet more than a few times a year I strongly suggest opening a legitimate online betting account!
Proline-Stadium Betting Options
The first and most popular betting option offered by Proline-Stadium is the Proline option, which could also be called the parlay bet. You must select at least 2 outcomes for the nights games and if all of your selections are correct your Proline bet is a winner. The amount you can win is determined by multiplying the odds associated with each selection together and then multiplying this total by the wager amount.
Proline Fantasy is a fun game that is one of the unique features of Proline Stadium. Proline Fantasy is also set up as a parlay bet where you must select at least 2 players from various pools to score the most points for that night. If your selected players register the most points out of their pools for that night your bet is a winner.
Proline Futures is another betting option that you won't find in other provinces. A great example of a futures bet would be wagering on which team will win the Super Bowl in the coming year. The bets can be placed for outcomes that will occur in the distant future and because there are often several options your winnings can be quite large if you are correct.
Stadium Bets is an option similar to Proline, except the moneyline bets include overtime and shootout, so there are only two options with one team having to win.  Stadium Bets also allows for single game wagering, so you don't need to create a parlay ticket to bet on a game through Stadium Bets.
Proline-Stadium is a great option for beginners, but the odds are much worse than online. Check out my Proline-Stadium page to see examples of the money you are leaving on the table betting through Proline-Stadium instead of one of my recommended online sportsbooks.