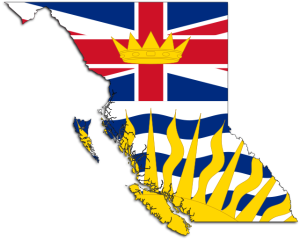 British Columbia is a great province for sports betting. The Vancouver Canucks have had success in the NHL over the past decade, while the BC Lions and Vancouver Whitecaps FC provide residents with plenty of entertainment and professional teams to root for during the summer months.
BC residents are also some of the luckiest in the country when it comes to online sports betting because their government run sports betting site PlayNow.com is actually a reasonable site with odds that compete with the other online sportsbooks rather than just a money grab like so many of the other provinces sports betting lotteries. There is a spot for PlayNow alongside our recommended sportsbooks for BC residents, which is something I cannot say for any other province.
Best Betting Sites for BC Residents
Here are the best 3 online sportsbooks for BC residents. Each of these sportsbooks is dedicated to building their Canadian market share which means great bonuses, promotions, customer service and betting options that are geared towards Canadian bettors.
These sites are great as either alternatives to betting through PlayNow.com or as compliments to PlayNow in order to compare odds, take advantage of their bonuses and be able to bet with fewer restrictions.
1

See Website For Details

Licensed and regulated in Canada
Easy deposits & withdrawals including Interac
Competitive betting lines

Bet Now Review

2

See Website For Details

Licensed in Ontario and Malta (accepts bettors from across Canada)
Competitive betting lines
Easy deposit/withdrawal options, including Interac

Bet Now Review
PlayNow.com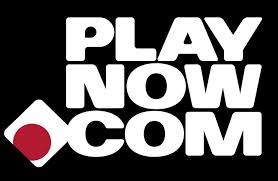 As I said before there is a place for Play Now in the sports betting site portfolio of British Columbia bettors. The odds are comparable to those of our recommended sportsbooks, which came as a surprise to me as I hail from Ontario where the OLG pays out close to half of what the online sportsbooks do. On some occasions the odds from PlayNow were the better than the odds at my recommended sportsbooks, so I do suggest opening a PlayNow account to compliment your accounts with the other sportsbooks. There are still restrictions such as not being allowed to bet on single games and not receiving a sign up bonus like our recommended sportsbooks, but overall I do see some benefit in at least having an account with PlayNow.
PlayNow.com is very similar to an actual online sportsbook. You log into your account, select the type of games you are looking to bet on from the sidebar and place your bets. They offer a wide variety of betting options including many different types of bets on individual games, prop bets, futures bets and more.
I am impressed with PlayNow.com when compared with the government run betting options of other provinces. It's an easy to use site with comparable odds to my 3 recommended sportsbooks. That said, the issue remains that you are forced to bet parlays (no single game bets) and there is no sign up bonus to pad your bankroll out of the gate.
Sports Action
With PlayNow coming to the forefront of the BCLC's sports betting offerings it is easy to forget about Sports Action which was the only method of sports betting offered by the BC government for many years. Sports Action is still running strong and is the offline betting option for BC residents. You will be able to still bet via Sports Action at any lottery outlet throughout the province.
The Sports Action betting options include Oddset 3-outcome, Oddset 2-outcome, point spread, over/under and props. In order to wager you fill out your selection slip at the lottery retailer and get your ticket printed by the store. It's important to note that Sports Action odds are far worse than those you will find online at either Play Now or any of the recommended sports betting sites. Check out the dedicated Sports Action page for more information.
Major Sports Teams in British Columbia
British Columbia is home to three major sports teams, all located in Vancouver.
BC Lions – CFL
Vancouver Canucks – NHL
Vancouver Whitecaps – MLS
Horse Race Betting in British Columbia
Fraser Downs Racetrack, Surrey.
Hastings Racecourse, Vancouver.