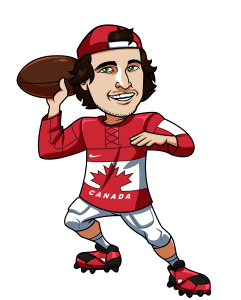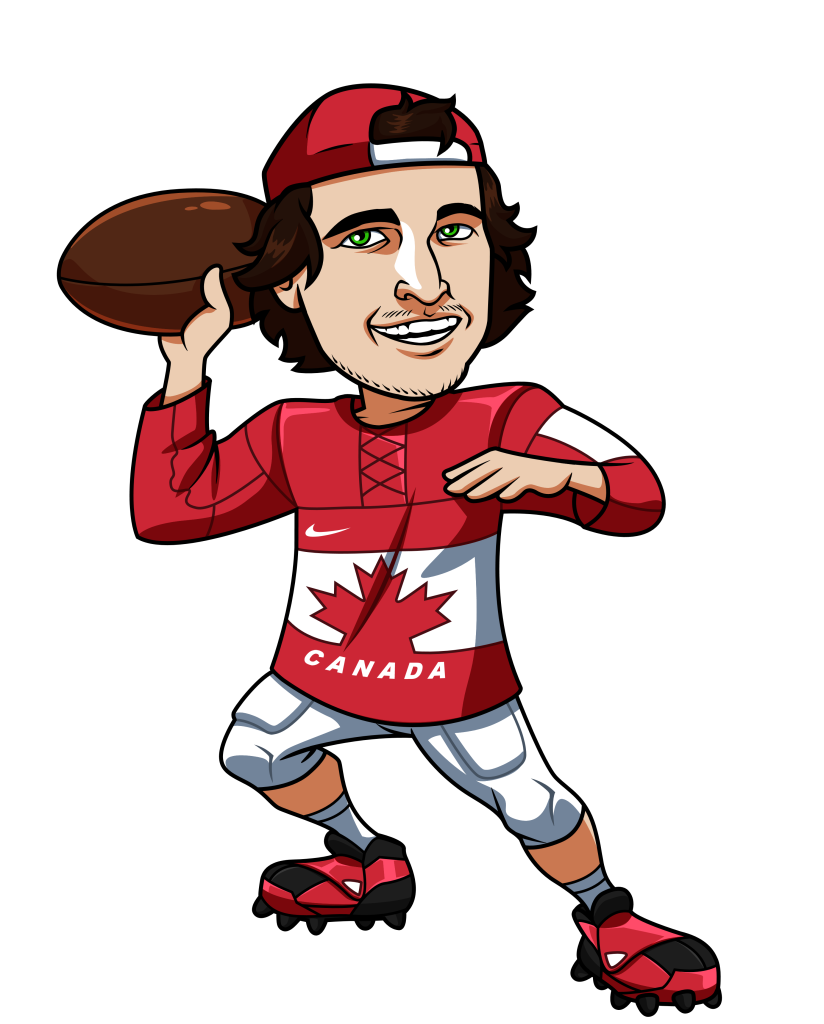 Football is a very popular betting sport in Canada and there are a few different leagues that Canadian sports bettors prefer when it comes to football.  From my experience even though the CFL does get a lot of love up here in Canada, the NFL is still the more popular league for sports bettors north of the border.  The NFL is home to the best football players in the world and gets more coverage than the CFL from our national media.  After these two professional leagues NCAA college football is also a popular betting option among the hardcore fans who enjoy spending their entire weekend watching football.
With Canadians following the NFL, CFL and NCAA there is no shortage of football games to bet on during the summer, fall and early winter months for us Canadians!
If you are interested in betting on football I suggest doing so at one of the top Canadian sportsbooks that I recommend below.  The provincial sports lotteries, such as OLG's Proline, do take bets on NFL and NCAA games, but the odds are MUCH worse than you would receive at the online betting sites recommended here.
I strongly advise you not to leave money on the table and to do your football betting online rather than through a provincial government.
Best Football Betting Sites
These are the three best betting sites for Canadian bettors.  Each of these sites offers a wide range of betting options for every football game in the CFL, NFL or NCAA.  They even offer plenty of prop bets on the NFL games or higher profile games from the other leagues (check out our how to bet on the NFL in Canada page for more info).
Each of our recommended betting sites are committed to providing a great betting experience to Canadian residents.  In fact, Sports Interaction and Bodog only accept Canadian residents!
Recent Football Articles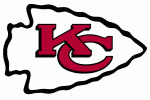 The Divisional Playoffs were everything we could ask for. The Titans pulled off a huge upset of the Baltimore Ravens, while the Chiefs avoided an upset of their own after ....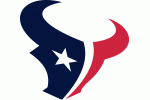 What a fun set of games we had for Wild Card Weekend. Two overtimes, three road wins, plenty of lead changes, and four tight games that game down to the ....
Different Football Bets
Football games are a bettors paradise.  What me and a lot of other sports fans look forward to during the week is the Saturday & Sunday football when you can relax with your friends, watch some football and make some bets!  The most common football bets are the spread, money line and over/under wagers, each of which I will explain in detail below.
Spread Betting
Spread betting is the most common bet in football.  The teams are separated by a number of points (the spread) and for a spread bet on the favourites to win they must cover the spread (win by more than the spread amount), while the underdogs must either win outright or lose by fewer points than the spread.
In this example the Bears are 6 point favourites over the Bills.  For a spread bet on the Bears to win they must win by 7 or more points.  A spread bet on the Bills win if they win outright or they lose by 5 or fewer points.  In this example if the Bears win by exactly 6 points then the bet is a push and you are refunded your stake.
You'll also notice that the Bears have odds of 1.86 to cover the spread, while the Bills have odds of 1.95.  You will notice this happen on occasion when the oddsmakers feel the spread isn't completely equal between the teams.
Moneyline Betting
Moneyline betting involves simply betting on which team will win the game outright.
Keeping with the same example from above you will notice that the Bills have odds of 3.30 to win the game, while the Bears have odds of 1.35.  Based on the spread we knew that the Bills were the underdogs so we would have expected their moneyline odds to be upwards of 3.00.  In this example a $100 bet on the Bills would payout $330, while a $100 bet on the Bears would payout $135.
Over/Under Betting
The last very common football bet is the over/under, also known as totals betting.  With this bet you are wagering on the total number of points to be scored in the game between both teams.  The sportsbook will set an over/under total and you can bet on whether the final total will be over or under that number.
In the Bills vs Bears game the over/under is set at 48.5.  If you bet the over then the combined total between both teams would have to be 49 or more for your bet to payout.
Prop Bets
There are so many different statistics in a football game that the betting options are endless.  This allows for there to be a ton of prop bets on the games.  You will notice that there are plenty of prop bets on every NFL game throughout the season, and also several on both CFL and college football games.
The Super Bowl is an entirely different level when it comes to prop bets though.  If you can think quantify it you can probably bet on it during the Super Bowl.
Here are some examples:
Which team scores first?
Will the first score be a field goal?
Which team scores a longer touchdown?
Is the first turnover a fumble?
Calvin Johnson receptions over/under 4.5.
Peyton Manning total yards over/under 300.
There are literally endless prop bets on most football games.  Visit Bet365.com to see all of the props for the games this week.
Future Bets
The biggest futures bet you can make in football would be betting on which team wins the Super Bowl this year, with the NCAA Championship and Grey Cup also very popular.
You can place your futures wagers anytime throughout the year and the odds will change depending on each teams past performances and future projections.
Be sure to keep in mind the amount of time your futures bet will be locked up when deciding if to place a bet.  Your sports betting bankroll will be without these funds for the span of the futures bet and in some cases it would be more advantageous to use those funds on shorter term bets.
Daily Fantasy Football
I'd be willing to bet that every single person reading this page has taken part in a fantasy football league at some point in your life.  Well now you can take part in a new league every week with daily fantasy football, and it's changing the game.
I'm a huge fan of daily fantasy football, getting several lineups in at DraftKings each week.  In the most basic terms you pick a 9 player lineup while staying under a $50,000 salary cap and compete against other managers in various types of contests.  Some of these contests are for big cash with millions to be won.  For more information check out our dedicated daily fantasy football page.