Welcome to my selection of the most popular sports in Canada. These are the sports that we watch on television, attend live, follow on the internet and have shoved down our throats by the Canadian media 🙂 !
Have you ever been to the United States? The hockey highlights are nearly nonexistent! I'm glad I live in Canada.
Best Sports Betting Sites for Canadians
1

See Website For Details

Licensed and regulated in Canada
Easy deposits & withdrawals including Interac
Competitive betting lines

Bet Now Review

2

See Website For Details

Licensed in Ontario and Malta (accepts bettors from across Canada)
Competitive betting lines
Easy deposit/withdrawal options, including Interac

Bet Now Review
Most Bet On Sports in Canada
The following seven sports are the ones that attract the most attention among Canadian sports bettors. The three sportsbooks listed above are built around providing great betting options for these eight popular Canadian sports.
Each of the eight main Canadian sports has a dedicated page with information as it relates to Canada and explanations of the most popular betting options.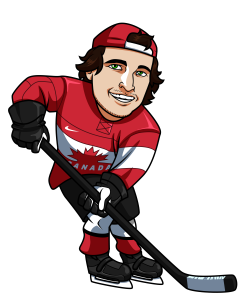 Hockey is Canada's game. The pride, passion and joy that Canadians get from hockey is unmatched by the other sports on this list. Canada is the hot spot for hockey betting around the globe. With 10 months worth of NHL action to bet on there is more than enough hockey year round to keep the Canadian sports betting sites busy.
Basketball was invented by a Canadian (James Naismith) more than a century ago and I expect big things from our Country internationally over the next few years with many promising prospects such as Andrew Wiggins and Tristan Thompson making their mark on the NBA, while RJ Barrett is expected to be a future first overall pick and star in the league. This improvement in Canadian talent shows that basketball is continuing to grow in the country and and the number of fans interested in betting on basketball is continuing to grow with it as well.
In the summertime baseball becomes the go to sport to bet on in Canada. The Stanley Cup has been awarded and the Raptors season is over, but there is once again hope for the Blue Jays to go back to their glory days of the early 90's. The 2015 and 2016 runs were things of beauty that seemed to bring the passion for baseball back into the country. Time will tell if this new winning culture can translate into a World Series.
Boxing has seen a massive resurgence in popularity over the past five years. Social media influencer (Jake and Logan Paul), legends (Mike Tyson) and celebrities are getting in the ring and bringing new eyes to the sport of boxing. Add in massive stars such as Canelo Alvarez and Tyson Fury becoming massive superstars and the future of boxing looks bright.
Football is a betting man's sport and Canadians have plenty of options when it comes to betting on football. The NFL is probably the most popular league for football bets north of the border, but the CFL has several die hard fans who will bet every week and those committed college fans will spend their entire Saturday's keeping up with the future stars during the fall months.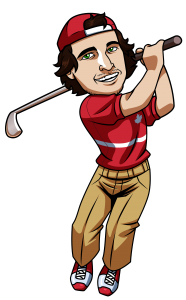 In the summer months, there's nothing better than having a cold beer on a Sunday and sweating your golfers through the final round of a tournament. I personally am big into golf betting, especially in the form of daily fantasy sports, following the tournaments religiously from Thursday through Sunday. When you have a golfer in the hunt in one of the final Sunday pairings the viewing experience is up their with some of the most exciting sports in Canada.
It's an exciting time to be a tennis fan in Canada. Milos Raonic along with Denis Shapovalov and Eugenie Bouchard are quickly becoming household names as these young stars are putting Canadian tennis on the map. Their success has brought a lot of media attention tennis over the past few years in a country that used to only mention tennis during the Grand Slams. I expect tennis popularity and tennis betting to continue to gain more interest in Canada as these players continue to improve.
Canada is crazy for the UFC. The Rogers Center in Toronto once held the record for the biggest attendance at a UFC event and the UFC seems as committed as ever to keep coming back to Canada in the future. MMA is still a relatively new sport, but Canada has embraced it with open arms. Georges St. Pierre was the biggest draw for the UFC during his time with the promotion and a big reason for this was the support he received from Canadians. For me personally MMA is one of the most enjoyable sports to bet on because sharp bettors can definitely turn a profit and it's never over until the final bell sounds.
Bellator MMA is another promotion that has really built their roster over the past year, including signing Canadian MMA superstar Rory MacDonald. I expect Bellator to come to Canada with some big shows over the next couple years featuring Rory MacDonald, which I'm very excited about as well.
Canada is not a soccer powerhouse, but that doesn't mean soccer isn't just as big in Canada as it is in the other soccer crazy countries around the world. Canada set a record for attendance at the U20 world Cup in 2007 and followed that up with a very successful Women's World Cup in 2015, which shows we are still looked upon as a soccer country on the International stage. We now have 3 Major League Soccer teams (Toronto FC, Montreal Impact and Vancouver Whitecaps) and I expect that number to grow in future years. I have been in downtown Ottawa and Toronto during World Cup matches, so I know that Canada is still a soccer mad country. The online sportsbooks agree offering a ton of soccer betting options from leagues around the world.