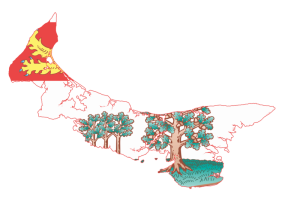 This small and beautiful maritime Island is not large enough to support a major professional sports team, but the hockey crazed people of PEI do have the Charlottetown Islanders of the QMJHL.
The Atlantic Lottery Corporation regulates sports betting in the province through their Proline-Stadium sports betting options, that can be bet both online or offline.  Although the ALC has a decent sports betting option when compared with the other Canadian lottery corporations, they are still far behind the top Canadian sports betting sites in terms of fair odds for players, ease of use, bet offerings, customer service and more.  For these reasons most PEI residents who enjoy betting on sports prefer to do so at an online sportsbook.
Best Sports Betting Sites for PEI Residents
1

See Website For Details

Licensed and regulated in Canada
Easy deposits & withdrawals including Interac
Competitive betting lines

Bet Now Review

2

See Website For Details

Licensed and located in Ontario
Entirely focused on Canadian betting market
Easy deposit/withdrawal options, including Interac

Bet Now Review
I only recommend three sportsbooks throughout this site because I believe these are by far the best sportsbooks for Canadian bettors. These three sportsbooks are currently battling it out for market share here in Canada, which results in great customer service, banking options, value added offers and Canadian driven betting options for bettors. I have an account with all three of these sportsbooks, each of which I use regularly, and I feel comfortable recommending each of them. They do have their pros and cons, so check out the reviews for a more detailed look at the benefits of each site.
Proline-Stadium
The Proline-Stadium sports betting options, which include Proline, Proline Fantasy, Proline Futures and Stadium Bets are great for beginners interested in placing a few bucks on games a handful of times a year.  Proline Stadium does offer a website where you can place your bets from the comfort of your own home, as well as offering the same Proline-Stadium bets via a selection slip at your local lottery retailer.
The ALC has taken steps to improve the sports betting experience and is currently one of the top government run sports betting lottery options.  This is due to their online betting website which allows PEI residents to bet from their computer, as well as having a few less restrictions than some of the other provincial run sports betting lotteries.  That said, Proline-Stadium is still significantly behind the online sportsbooks recommended above.  The odds are generally worse, the bet selection is smaller, and the user experience is more complicated.  To see a more detailed breakdown check out my Proline-Stadium page.
Offering an online betting platform is a step in the right direction for the ALC, but the creation of your Proline-Stadium account requires just as much, if not more information than creating an account at one of the sportsbooks listed above. Until Proline-Stadium can match the odds, offers, and other perks that come with a real sports betting site why would PEI residents choose Proline-Stadium?
Horse Race Betting in PEI
Red Shores Racetrack, Charlottetown Driving Park.