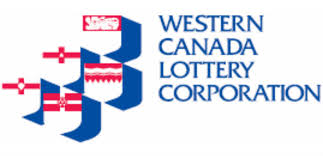 The Western Canada Lottery Corporation, known simply as the WCLC, is a corporation run jointly by several Western Canada provinces that operates lottery and gambling activities for its members. These operations include running the casinos, lottery, horse racing and the sports betting option known as Sport Select throughout the various member provinces.
The provinces and territories that are currently members of the WCLC include Alberta, Manitoba, Saskatchewan, the Northwest Territories and the Yukon.
Seeing as this is a sports betting website I will be focusing on Sport Select, as it is run by the WCLC.
Online Betting Site Alternatives to WCLC
1

See Website For Details

Licensed and regulated in Canada
Easy deposits & withdrawals including Interac
Competitive betting lines

Bet Now Review

2

See Website For Details

Licensed in Ontario and Malta (accepts bettors from across Canada)
Competitive betting lines
Easy deposit/withdrawal options, including Interac

Bet Now Review
WCLC Sports Betting – SportSelect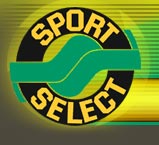 Sport Select is the brand for all of the sports betting run through the WCLC. This includes Proline, Point Spread, Pools and Props.
Proline and other Sport Select games can be found at all lottery outlets across the WCLC provinces. Most grocery stores, convenience stores and gas stations will offer Sport Select game booths where you can fill out your selections.
The WCLC's sports betting options have awful odds and result in huge profits for the WCLC provincial governments. Sport Select is basically an added provincial tax on sports fans who are either ignorant of the benefits of betting online or too lazy to open an account.

The OLG in Ontario nets the government a profit of 40% on Proline! That's 8 times as much as the regular profit margin of online sportsbooks. I couldn't find the exact sports betting figures in the WCLC annual report, but considering the Sport Select odds are similar to that of Proline I would assume the WCLC's profit margin on Sport Select is very similar.
Proline
You must select between 3 and 6 outcomes on your Proline betting slip. If all of your selections is correct your ticket is a winner. Your potential winnings are determined by multiplying the odds associated with each of your selections together to find the parlay odds, and then multiplying these odds by your wager amount.
Check out my dedicated Proline page for a more detailed breakdown of Proline and comparisons of Proline odds with the odds found at online sportsbooks.
Point Spreads
With Point Spread you choose the visitor or home team to beat the spread. There are no odds associated to the outcomes in point spreads. Instead the payout is determined by the number of selections you make. You still need to get all of your selections correct for your bet to pay out, with more selections resulting in a higher payout. See the Point Spreads page for a full breakdown.
Pools
With Pools there are no odds or spreads. You simply pick the winner of every game on the card that night. Everyone who plays a card is entered into the pool and whichever players card has the most correct selections wins the pot.
Props
Props is similar to Proline in that you have to make at least 3 selections on a betting slip as a parlay bet. There is also a V, T, and H to choose between with odds associated to each choice. The difference is that instead of picking teams to win the games you are picking between two players as to which one will have a better night statistically. Using an NHL example you may have to pick between Nicklas Backstrom and David Krejci if the Capitals are playing the Bruins that night.