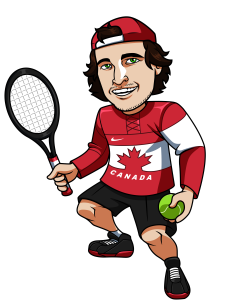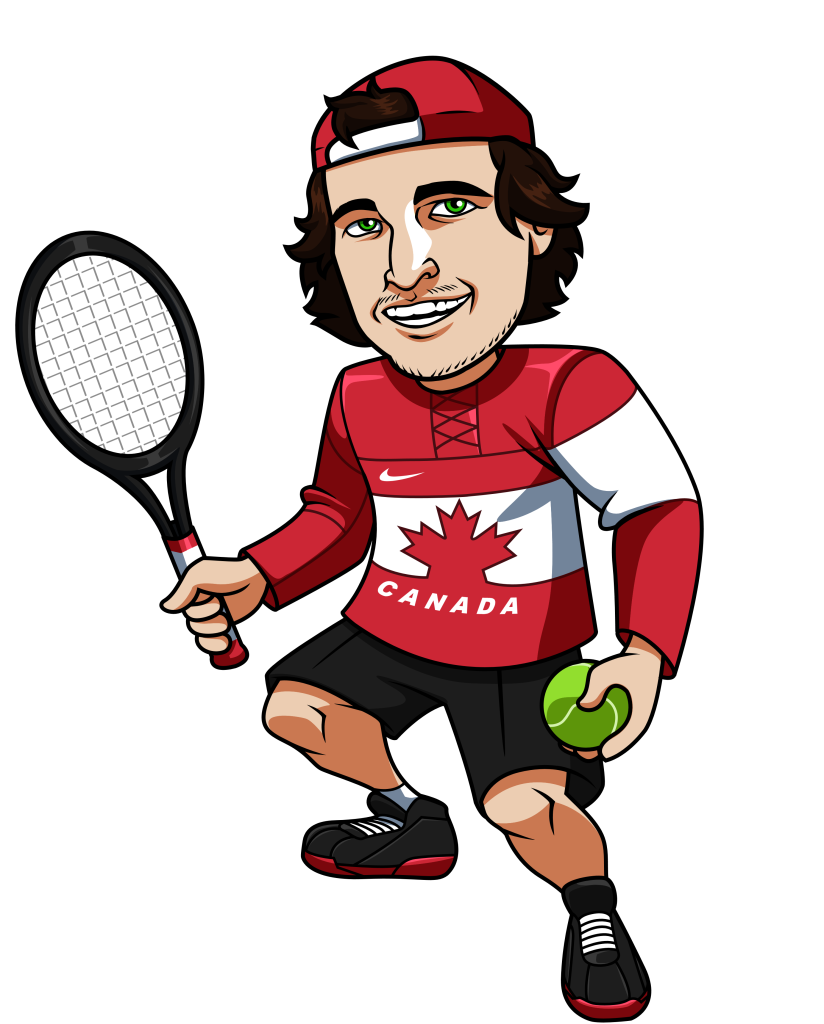 Tennis has boomed in Canada over the past few years.  Milos Raonic is now one of the biggest stars on the ATP tour and Denis Shapovalov really stormed onto the scene this past season and will be someone to keep an eye on moving forward.
The interest in tennis has never been bigger here in Canada thanks to stars like Raonic and Eugenie Bouchard, as well as the promising young talent including Shapovalov, Felix Auger-Alissime and Bianca Andreescu.  The government run sports lotteries, such as Proline, do not offer tennis betting, but even if they did I would suggest you do your tennis betting online.
Best Tennis Betting Sites for Canadians
These are the only three sportsbooks you will find recommended here at SportsBettingCanadian.ca.  The reason is simple: these are the three sportsbooks most committed to battling it out for the sports betting market share in Canada.  This means they are offering great bonuses, banking options, customer service and betting options for all Canadians.
They also each offer a wide variety of tennis betting options, including many prop bets and futures wager option for Canadian tennis bettors.
1

100% up to $200

Licensed and regulated in Canada
Easy deposits & withdrawals including Interac
Competitive betting lines

Bet Now Review

2

100% up to $200

Exclusive to Canadians
Easy to use deposit options including Interac and Bitcoin
Wide variety of betting lines

Bet Now Review
Recent Tennis Articles
Different Tennis Bets
Tennis is a great betting sport with a lot to wager on.  The most obvious bet is of course the simple match winner wager, but there are also many other bets you can make on individual matches.  Set betting is a popular betting option that can increase your potential payout, while spread betting, over/under betting, first set winner, 1st set game score, and many other prop bets are also available for tennis bettors.
Match Winner
Betting on which player will win the match is the most basic of tennis bets.  For every tennis match on the ATP or WTA tour one of the two players will be a winner.  The oddsmakers set the odds for each player depending on their perceived chances of winning the match.  Here is an example using Canadian star Milos Raonic and one of the big 3 in tennis Andy Murray.
In this example Milos is a small underdog.  The 2.25 odds indicate that the payout for a bet on Milos will equal the wager amount multiplied by 2.25.  For example a $100 bet on Raonic would payout $225 ($125 profit) if he pulled off the upset.
A $100 bet on Murray would payout $167 ($67 profit).
Set Betting
With set betting you can bet on exactly the final score of the match in terms of sets won by either player.  If you think Murray will easily win the match in two straight sets then you can bet on Andy Murray 2-0.  Or if you think Raonic will win a tight battle in a third set then you can wager on Raonic 2-1.  Here is the example from Bodog:
Prop Betting
There are often many prop bets to choose from as well, especially at the Grand Slam events.  Here are a few prop bets that will often be available at the betting sites recommended above:
1st Set Winner
1st Set Correct Score
2nd Set Correct Score
Total Sets in the Match
Player to Lose 1st Set, But Win Match
Player to Win at Least 1 Set
Over/Under on Total Games in Match
Prop bets can be profitable if you expect a match to go a certain way.  For example, if you think Murray will get off to a slow start like he has done on many occasions, but come back and win the match, then you could get a large payout by betting on Murray to lose the 1st set, but win the match.
Futures Betting
In general futures betting in tennis boils down to betting on which player is going to win a specific tournament.  You can bet at any stage of the tournament and it will still be considered a futures bet.  For the Grand Slam tournaments you can bet on the winner throughout the year.