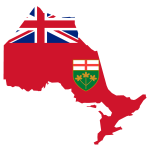 Home to 39% of Canadians, 5 major North American sports teams and 3 CFL franchises, Ontario is definitely a hotbed for sports betting in Canada.
Ontario does offer sports betting regulated by the OLG in the form of Proline, Point Spreads and Pro Picks. These are good options for people trying out sports betting for the first time, but those of you who want a more player friendly experience with better odds and less restrictions should look to open a sports betting account online.
Being from Ottawa I made the transition from betting on Proline at my local convenience store to placing my bets online when I was a teenager (over 15 years ago) and I have not looked back since.
Best Sports Betting Sites for Ontario Residents
The OLG sports betting lotteries of Proline and the like are not very player friendly due to their unfair odds and restrictions so Ontario residents who are in the know, myself included, generally choose to take their betting online. Here are the 3 best betting sites for Ontario residents:
1

See Website For Details

Licensed and regulated in Canada
Easy deposits & withdrawals including Interac
Competitive betting lines

Bet Now Review

2

See Website for Details

Most popular betting site worldwide
State of the art live betting platform including streaming of several events
Fixed odds for horse racing

Bet Now Review
Offline Sports Betting in Ontario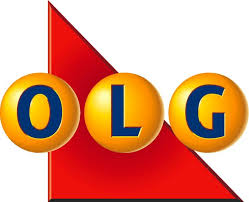 All legal offline sports betting in Ontario runs through the OLG (Ontario Lottery and Gaming Corporation). The blanket term for the sports betting options offered by the OLG is Proline, with the brand being well recognized by Ontario residents.
The Proline lottery games, as they are called by the OLG include Proline, Point Spread, Pools and Props. These games are offered to all Ontario residents who are 18 years of age or older and can be found at any OLG outlet (corner stores and gas stations).
Proline
Proline is by far the most popular offline betting options offered by the OLG. Players choose 3-6 outcomes for the nights games by filling out a grid like playing card. You have the option to choose V+, V, T, H or H+ for each game, as well as over or under. The options mean different things for different sports so check out our detailed Proline page for all of the breakdowns.
In order to win your Proline bet, all of your picks on the card must be correct. The amount of your bet is multiplied by each of the odds associated with the outcomes you chose to find your potential payout.
I have to chime in that Proline is only good for beginners who aren't yet ready for an online betting account. The odds are horrible compared to online betting sites – Proline profit margin is 40% on total bets received, while online it's only 4.5% – and there are a ton of restrictions you have to abide by such as not being allowed to make single bets, far fewer betting options and only being allowed to bet up to $100 a day to name a few.
Point Spread
Point Spread is also a very popular option for football and basketball games. The player picks 2 to 12 outcomes against the spread by selecting either V or H on the Point Spread playing sheet. You must get every pick correct for your ticket to pay out. The payout is a multiple of your wager amount. The more picks you selected, the higher the potential payout multiplier. Check out my dedicated Point Spread page for the full payout multiplier list and a more detailed breakdown of the Point Spread lottery.
Pools
Pools is the easiest way to bet on sports because there are no odds or spreads associated with each game. Instead you simply choose who you think will win each of the games on the card. If you get the most correct selections out of everyone in Ontario who entered the Pool you will win the big cash prize. The amount of the prize varies depending on the number of entries each Pools card receives.
OLG also offers player props cards called Props which follow the same idea as the Pools contests. You choose which player you think will win each prop offered on the card, and if you get the most correct you win the Props card prize.
Being an Ontario resident who has made the transition from betting through the OLG to betting online I know that the grass is much greener betting online. If you bet more than a few times a year I strongly encourage you to make the jump!
Major Sports Teams in Ontario
I've included a list of some of the major sports teams located in Ontario. Click on the city name for more specific information about sports betting in that city.
Hamilton Tiger Cats – CFL
Ottawa Redblacks – CFL
Ottawa Senators – NHL
Toronto Argonauts – CFL
Toronto Blue Jays – MLB
Toronto FC – MLS
Toronto Maple Leafs – NHL
Toronto Raptors – NBA
Detroit Lions – NFL
Detroit Pistons – NBA
Detroit Red Wings – NHL
Detroit Tigers – MLB
Horse Racing in Ontario
Major Tracks
Grand River Raceway in Elora. 1/2 mile flat harness racing horse track.
Flamboro Downs in Hamilton. 1/2 mile harness racing horse track.
Fort Erie Race Track in Fort Erie.
Kawartha Downs in Fraserville. 5/8 mile harness racing horse track.
Leamington Raceway – Leamington.
Mohawk Racetrack, Campbellford. 7/8 mile falt thoroughbred/harness racing horse track.
Rideau Carleton Raceway, Ottawa.
Western Fair Raceway, London.
Woodbine Racetrack, Toronto. 5/8 mile harness racing horse track.
Major Races