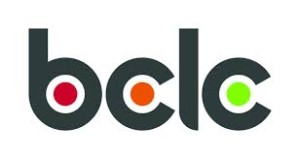 The British Columbia Lottery Corporation, also simply known as the BCLC, is the provincial government run corporation that oversees all of the regulated gambling done in British Columbia.  This includes horse betting, slots, lotteries, casinos and of course sports betting.
The BCLC is the first provincial sports lottery to run an online betting site that is actually reasonable fair to players. PlayNow.com was launched in 2004, but it wasn't until June of 2012 that a sportsbook feature was added to the site. PlayNow has replaced Sports Action for online bettors in British Columbia, but Sports Action is still available to those BC residents that prefer to place bets offline.
BCLC Sports Betting Options
The BCLC offers different betting options for BC residents depending on if you want to bet online or offline.
PlayNow.com – Online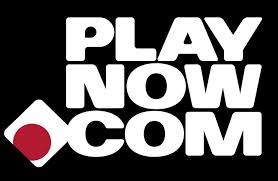 PlayNow.com is the online sportsbook for BC residents, that is run by the BCLC.  I was surprised to see that PlayNow.com actually offers fair odds to players that are comparable to the odds provided by the betting sites that I recommend to Canadians.  The design of the website is great, the sign up process is smooth if you are a BC resident with a credit card and the betting selection is quite good.  Overall, I am impressed with the PlayNow.com sportsbook that the BCLC has put together.
Sports Action – Offline
Sports Action is the offline betting option in British Columbia. To bet on Sports Action you fill out a selection slip at your local BCLC outlet and purchase your parlay ticket.
There are so many negatives associated with Sports Action that I strongly suggest BC residents either sign up at PlayNow.com or another online betting site.  Sports Action offers some of the worst odds of all of the provincial sports lotteries and the betting selection is horrible.
Other Online Betting Site Alternatives To BCLC
1

See Website For Details

Licensed and regulated in Canada
Easy deposits & withdrawals including Interac
Competitive betting lines

Bet Now Review

2

See Website For Details

Licensed and located in Ontario
Entirely focused on Canadian betting market
Easy deposit/withdrawal options, including Interac

Bet Now Review
These are our three recommended betting sites for British Colombia residents. Each of these sportsbooks operate throughout Canada and are committed to building their brand in Canada, which results in great bet selection, customer service, banking options, and a sportsbook that is catered to the Canadian betting market.
PlayNow.com is also a decent option for British Columbia sports bettors.
My advice to BC residents would be open an account at PlayNow.com in addition to my recommended betting sites. This way you can compare odds and get the best bang for your buck on every bet. The BCLC did some good work with PlayNow.com. A fair betting option run by a provincial lottery corporation was something I didn't think I would ever see. I have to give credit where it's due.