This is a new page at the site because when I initially built Sports Betting Canadian I only included popular Canadian sports that were of interest to me, and golf did not fall into that category.  But my opinion has changed and I now feel very comfortable betting on and providing golf betting tips here at the site.
If you had of asked me just a couple years ago that I'd be spending a lot of my Sunday's watching golf, I would have told you that you're crazy.  But it's actually a great time, especially when you can sweat an outright winner pick on a Sunday afternoon!
Best Golf Betting Sites
These are the three best golf betting sites for Canadian bettors.  Each of these sportsbooks offers a wide range of betting options for every golf tournament through the year, and each of these sportsbooks are dedicated to succeeding in the Canadian market, which means great bonuses, promotions, bet selection and banking options for Canadians.
Recent Golf Picks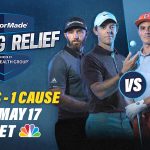 Top level competitive golf returns this Sunday, May 17th. Rory McIlroy and Dustin Johnson will team up to battle Rickie Fowler and Matthew Wolff in the Taylormade Driving Relief charity ....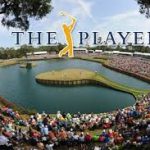 The Players Championship is considered the 5th major of the PGA Tour.  The prize pool increased another $2.5 million this season with the purse now set at $15 million. I ....
Golf Betting Options
I used to think you could only bet on the outright winner of a golf tournament, but as I because interested in betting on golf I came to realize that there are actually a ton of bets you can make.  I'll go over a few of these betting options below, starting with outright winner bets (which are the most popular) and finishing up with daily fantasy golf, my favourite way to wager on golf each week.
Outright Winner
This is the most basic and popular form of golf betting.  You simply wager on which golfer you think will win the tournament.  Each golfer will have odds associated with their perceived chances of winning the golf tournament.  If you pick a bigger underdog, you'll get a bigger payout than if you pick a favourite.  Fairly straight forward stuff.  Here's an example from the 2018 Masters from Bodog.eu (full Bodog review):
There are the odds for the top 12 favourites for this event.  I'm personally putting down a $20 wager on Rickie Fowler at 16/1.  If he wins the tournament my bet will win $320.
***I find it very important to compare odds between sportsbooks, especially for long futures odds such as outright winners in golf, because they vary quite a bit between sportsbooks.  It's not a good feeling for your 80/1 golfer to win a tournament, but then you realize that Sports Interaction had him listed at 120/1.  You might not win these long odds bets often, but when you do it'd be a lot more fund to win $1200 vs $800 off the same $10 bet.
Finishing Position
Each of our recommended sportsbooks also offers various finishing position bets.  For example, for all of the big tournaments Bodog offers top 5 finish, top 10 finish and top 20 finish betting lines.  Here's what the top 10 finish odds looked like for a tournament in 2015:
Jordan Spieth 4/7
Jason Day 6/5
Dustin Johnson 5/4
Justin Rose 11/8
Adam Scott 6/4
Rickie Fowler 6/4
Henrik Stenson 2/1
Louis Oosthuizen 9/4
Sergio Garcia 9/4
Bubba Watson 5/2
Hideki Matsuyama 5/2
If I were to bet on Watson to finish in the top 10 a $20 wager would payout $70.
Head To Head/Group Betting
Head to head betting is where you pick which of two golfers will score better on the course.  Group betting is when the sportsbook gives you a group of 4, 5 or 6 golfers and you choose which golfer will have the best round or tournament.  Here is an example of 72 hole (full tournament) group betting among 5 of the favourites, excluding Jordan Spieth:
Jason Day 3/1
Dustin Johnson 7/2
Rickie Fowler 18/5
Justin Rose 18/5
Adam Scott 19/5
From that group you can select one golfer and if they score the best out of that group of 5 you would win the bet.
Round Betting
Round betting is the exact same as outright winner betting, except that you bet on individual rounds.  For example, here's the first round leader odds for a past tournament:
Jordan Spieth 9/1
Jason Day 18/1
Justin Rose 18/1
Adam Scott 20/1
Dustin Johnson 20/1
Rickie Fowler 22/1
Bubba Watson 28/1
Sergio Garcia 28/1
Hideki Matsuyama 33/1
The first round leader bets are generally longer for the favourites and shorter for the long shots because anything can happen in a single round.
Top Countryman
Bet365 also gives you the option to bet on various classifications.  For example, you can bet on the top European or top American finsher in a tournament.  The top finisher of various countries such as England, Denmark, Ireland, Spain, South African, Australia and more.  Here's the top Australasian odds for a past tournament:
Jason Day 5/4
Adam Scott 13/8
Marc Leishman 13/2
Danny Lee 15/2
Steven Bowditch 12/1
Andrew Dodt 35/1
Nick Cullen 40/1