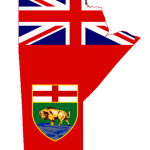 The Jets returning home to Winnipeg in 2011 to join the already successful Blue Bombers as major league teams really put sports as a whole back at the forefront in Winnipeg. With a population of over 700,000 Winnipeg is home to over half the total population of Manitoba. This allows the province to support these two major league teams, which in turn sparks interest in sports betting in Manitoba.
The Western Canada Lottery Corporation (WCLC) offers sports lottery games such as Proline that you can play at your local WCLC retailer. That said, these games offer far worse odds and several added restrictions when compared to online sportsbooks. Those Manitoba residents who plan to bet on sports more than a couple times a year should look into opening an online betting account.
Best Sports Betting Sites for Manitoba Residents
The WCLC sports lottery betting games are not player friendly. For these reasons most Manitoba residents should choose to take their sports betting online. Here are three online sportsbooks that cater directly to Canadian bettors:
1

See Website For Details

Licensed and regulated in Canada
Easy deposits & withdrawals including Interac
Competitive betting lines

Bet Now Review

2

See Website For Details

Licensed in Ontario and Malta (accepts bettors from across Canada)
Competitive betting lines
Easy deposit/withdrawal options, including Interac

Bet Now Review
Offline Sports Betting in Manitoba
All legal offline sports betting in Mantioba runs through the Western Canada Lottery Corporation, which also serves every other Western Canada province except British Columbia. The sports betting games offered by the WCLC are called Sport Select games and can be found at any WCLC outlet, which usually includes convenience stores and gas stations. These sports betting lottery games are ok for beginner bettors, but the poor odds and multiple restrictions keep them from possibly being profitable even for the most talented sports handicapper.
Sport Select
Sport Select is the blanket term for the sports betting lottery games available in Manitoba. The most popular and most recognizable of these betting games would be Proline, but also included are Point Spread, Pools and Props. To place bets through any of these Sports Select lotteries you must fill out a ticket at your local lottery retailer. You will be given a receipt ticket, which you must bring back to the retailer to receive your prize, just like a lottery ticket.
Proline bettors select between 3 and 6 outcomes for games taking place that night. The odds for each selection are multiplied with the wager amount to find the potential payout. If each of your selections is correct then you win the prize. Check out our dedicated Proline page for more detailed information on Proline and how it compares to betting online.
Sports Select is great for those of you looking to place a quick bet a few times a year or the few people who are still wary about trusting online sportsbooks. That said, the odds online are FAR better than Sport Select's (check the Proline page for proof) so if you bet often you are leaving a ton of winnings on the table by not making the transition to betting online. On top of the added winnings there is also the sign up bonuses and promotions offered by each of our recommended bookies!
PlayNow.com
A few years ago the Manitoba Lotteries Corporation signed on with PlayNow.com to offer online sports betting to Manitoba residents, in addition to the Sport Select offline betting run through the WCLC. I have to say, PlayNow.com is actually a respectable site that comes close to my recommended sportsbooks in terms of odds and sports selection. The areas where PlayNow is lacking are the fact that you are still forced to bet parlays with at least 2 teams (no single game bets) and there is no sign up bonus to pad your bankroll like the offshore sportsbooks offer. Check out the dedicated PlayNow page for all of the details.
PlayNow.com is by far the best government run sports betting option that I have come across. The odds are actually reasonable, which came as a surprise to me after researching all of the other options, such as Proline. The issue I see lies in the restrictions of having to bet 2 game parlays. There are lots of nights where I only want to bet on one game in the NHL or NFL, but this is not possible at PlayNow. Also, if you're going to take the time to sign up and make a deposit at PlayNow.com, why not instead go with one of the online sportsbooks that is giving up you upwards of $100 as a bonus and be able to bet single games?

PlayNow is a move in the right direction for Manitoba bettors, but my recommended betting sites still have more upside.
Major Sports Teams in Manitoba
Manitoba is home to two major sports team, both located in Winnipeg.
Winnipeg Blue Bombers – CFL
Winnipeg Jets – CFL
Horse Racing Tracks in Manitoba
Assiniboia Downs, Winnipeg. 6.5 furlong oval track for thoroughbreds.