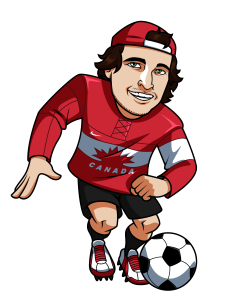 Yesterday we looked at Group A, which really isn't a strong group outside of Brazil.  Today that changes drastically with Group B, which I consider this years Group of Death.  Spain and Holland were in the finals of World Cup 2010 and both breezed through their qualifying, but unfortunately ended up in the same group in Brazil.  Add in Chile, a strong South American team that will be playing close to home and you have 3 very legitimate teams, each of which you can argue are among the top 10 best at the tournament.  In fact, if you check the World Cup winner odds I posted a few weeks back you will see that according to that Spain is #3, the Netherlands #10 and Chile #13.  When you account for the fact the oddsmakers will lengthen their odds due to advancing out of the group not being guaranteed and the second place team likely having a matchup with Brazil in the first elimination round and it becomes obvious that these are 3 of the top 10 teams at the tournament.
Group B Winner Odds
Here are the odds to win Group B and likely avoid Brazil in the second round.  This is a huge deal for this group especially.
Spain 1.74
Netherlands 3.50
Chile 5.66
Australia 70.00
Group B Odds to Advance
Spain 1.18
Netherlands 1.61
Chile 1.87
Australia 10.00
My Predictions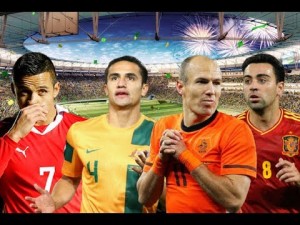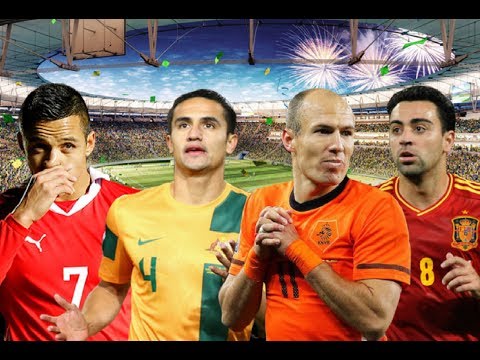 First of all let's eliminate Australia from the discussion.  Australia will not be able to hold their own in this group.  To be honest if they get 1 point through their 3 matches I will be surprised.
I'm a Netherlands fan, so my pick to win the group may surprise you.  With the odds I see I actually like Chile to win this group.  This is because the matches are played in Brazil, which will basically act as a home field advantage for Chile.  They will be used to the conditions, the food, the culture, etc and this will show on the pitch.  Chile is a stronger team than they are being given credit for as well.  They finished 3rd in South America in qualifying only behind Argentina and Colombia (Brazil didn't have to participate).  Since qualifying, Chile has defeated England on enemy soil 2-0, lost to Brazil 2-1 in Toronto, Canada,  destroyed Costa Rica, a World Cup team 4-0 at home and lost 1-0 to Germany in Stuttgart.  So both of their losses have come to the favourites and fourth favourites heading into the tournament on the road and both have only been by 1 goal.
Don't get me wrong, I do think Spain is the best team in this group, but I don't expect them to live up to their odds.  They have won the last 3 major titles for European teams, and I think their golden age could be behind them.
Many people are also saying that the strong age for the Dutch has passed as they are now going with a much younger squad, but they still have Arjen Robben, Van Persie and Schneider to lead the team.  The Dutch have not played well since qualifying, but I still think they have a good shot of advancing from the group.  I put them as possibly the third favourites in this group, but they have the talent to defeat either Spain or Chile.  Simply put, at odds of 1.18 I don't think there is value in Spain, so if I had to choose between Spain and the Dutch I would take Holland to advance based on the odds.
This group could be a shocker.  My prediction here is Chile winning the group and Spain being eliminated in the group stages.

Tagged With : Chile • Group B • Netherlands • Spain • World Cup betting