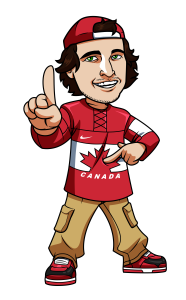 The 2016 Presidential election was a wild ride that eventually saw Donald Trump becoming President of the United States. Trump was a huge long shot to become President when he announced his bid, but he was able to gain support throughout his campaign and eventually become President after what most would agree was the most media frenzied Presidential Election lead up in history.
It's now Election Day for the 2020 US Presidential Election and the hype and turnout for this election has outdone 2016. Donald Trump is running again in 2020 as the Republican Candidate, while Joe Biden is the Democratic Nominee. The Election has dominated the news in the United States with Trump and Biden going at each other through the media. This will be the most wagered on Election in United States history. If you're a Canadian and you'd like to bet on who will become the next President of the United States here's a step by step guide to how to get started.
Bet On 2020 US Presidential Election in Canada – Guide
#1. Open An Online Betting Account
First you will need to open an online betting account.  Our top rated sportsbook is SportsInteraction.com and they currently have a few different betting options avialble for the US Election.  Here's a full review.
Click here to open an account with SportsInteraction.com.
Sportsbook
Features
Offers
Rating
Bet Now
I haven't been following much, so I can't give an opinion about who I expect to be the next President. But if you have a hunch or some inside info, just follow this guide and place your bet to win some cash.
#2. Deposit
Once you've opened your account you will need to make a deposit in order to have funds with which to bet.
Check out our deposit methods page for more information about the various ways you can deposit and withdrawal at Canadian betting sites.
#3. Place Your US Election Bets
Now it's time to place your bets. Here's a screenshot of the bets currently on offer at SportsInteraction.com for the 2020 US Presidential Election (taken on November 3rd, 2020 – these odds may change throughout the day):
Joe Biden is now just a small favourite on election day, after being a more significant favourite for the past several weeks. Bidens odds of 1.66 indicate a 60.2% implied probability of winning the election, while Trumps odds of 2.10 indicate an implied probability of 47.6%. The extra 7.8% is the vig.
Sports Interaction also has various other Election related bets you can make including popular vote, winning party, specific state winning party and more. I suggest visiting SportsInteraction.com to see the up to date odds for all bets. I will also update this page when we get closer to the 2020 election.
To find the US Presidential Election odds at SportsInteraction.com, you need to click on 'Specials' -> 'US Elections' in the sportsbook.
Ready to Bet? Click here to visit SportsInteraction.com…
Tagged With : US Election • US President