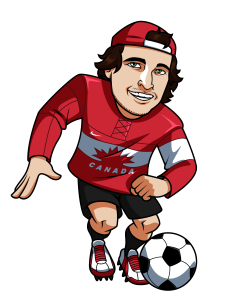 Group D is a very interesting group that I kind of think of as the poorman's Group B.  Group B has 3 teams I consider to be in the top 10 in the tournament and one outsider, while Group D has 3 teams I would consider to be in the top 15 and an outsider.  Uruguay, England and Italy are all very quality teams that could potentially go deep in this tournament.  According to the World Cup winner odds at Bet365 the teams are ranked as follows with regards to their chances of lifting the World Cup this year: Italy #8, Uruguay #9 and England #12.  And then there is Costa Rica, the team being given the longest shot at winning the 2014 World Cup.
Group D Winner Odds
Winning Group D will be very important for each of these nations because it will likely allow the team to avoid Colombia in the round of 16 and play one of either Japan, Ivory Coast or Greece.
Italy 2.62
Uruguay 2.88
England 3.27
Costa Rica 68.00
Group D Odds to Advance
With three very strong teams in this group nobody is guaranteed to advance to the elimination round.
Italy 1.40
Uruguay 1.54
England 1.57
Costa Rica 11.00
My Predictions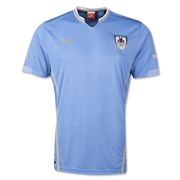 I like Uruguay to win this group.  If you've read my other World Cup pieces you will have noticed a trend by now.  I like the South American teams to do well.  Not having to travel half way across the world and adapt to different food, a different time zone, etc will definitely play a factor in this World Cup.  And I've said it in each post, but every time the World Cup has been played in South American a South American team has won.  Uruguay did have some trouble qualifying, which was surprising after their great showing making the semi-finals in 2010 at the World Cup, but they finished 5th among the South American teams, which forced them to play Jordan, the fifth place finisher from Asia, in a playoff.  They easily won that 5-0 on aggregate though, so they will have the opportunity to defend their strong 2010 World Cup.  Since then Uruguay has only played one friendly, which resulted in a draw in Austria.  I still think the relative home field advantage will allow Uruguay to win this group.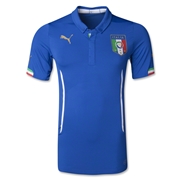 Italy is a very strong team that dominated their World Cup qualifying group without losing a game to qualify.  They also had some strong opponents in that group such as Denmark and the Czech Republic.  Since qualifying Italy has played several friendlies.  They really had a poor end of 2014, losing to England, Canada and Australia and drawing Finland.  It wasn't until April that they really seemed to start to try to get their game back.  In their 3 friendlies in April of this year they draw Spain at home, beat Romania on the road and destroyed FYR Macedonia.  All of that said I still don't see Italy as the favourite in this group.
England had a pretty tough group in qualifying that included Ukraine, Montenegro and Poland.  England was able to come through without dropping a match as they finished 1 point ahead of Ukraine.  England has played an absolute ton of friendlies since and they have been performing fairly well in them.  In their 2014 friendlies they have wins over Italy, Finland, Canada, Montenegro and Ukraine and their most recent wins have been dominant.   I see this English team being very ready for Brazil and I like them over Italy to advance to the round of 16.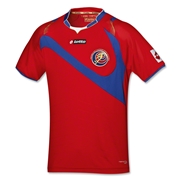 Costa Rica is an after though in this group.  The two teams other than Mexico and USA out of CONCACAF are always over looked and this will be no exception.
To sum up I like Uruguay to win the group and England to finish second.  This is one group that will be extremely interesting with plenty of very exciting matches.