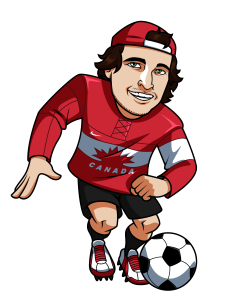 The World Cup is only a little over two weeks away and I for one am getting excited about it.  I'm going to look at each group individually over the next couple weeks and give my predictions for betting on which team will win the group and which teams will advance.  Check back every 1 or 2 days for me to handicap a new group.  I will probably be getting the posts up on weekdays because I usually get pretty busy on the weekends.
To start things off let's look at Group A.  Host and tournament favourite Brazil are the big dogs in this group with Cameroon looking like the underdog to advance.  Croatia and Mexico are the middle teams with most experts thinking the second place slot will be won by the winner of these two nations.
Group A Winner Odds
Here are the odds to win the group.  I've used the best odds from the three top Canadian oriented sportsbooks I recommend:
Brazil 1.25
Croatia 9.00
Mexico 10.00
Cameroon 27.00
Group A To Advance Odds
Brazil 1.05
Croatia 2.10
Mexico 2.10
Cameroon 5.50
My Predictions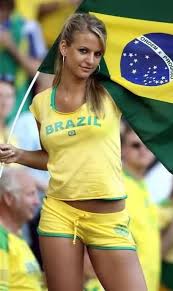 I do like Brazil to win this group.  Playing at home is a huge advantage in the World Cup.  Not only do you have your own fans cheering you on in a great environment, but you haven't had to travel or adjust to a new climate, culture or food.  These adjustments do affect a teams ability on the biggest stage, which is why I think Brazil will excel at home in this tournament.  The home team has won 6 of 19 World Cups, which is ridiculous when you consider some host countries like USA, Japan and South Africa were not even contenders.  Another note is that of the 3 World Cups played on South American soil a South American team has won every time.  This is a big reason why Brazil and Argentina are such big favourites to win World Cup 2014.  I think Brazil will finish their group stage with 3 convincing wins and then the difficulty will start when they have to play one of Spain, Netherlands or Chile in the first elimination round.
To advance I like Cameroon at odds of 5.50.
Mexico didn't have a great qualifying and they actually finished 4th in CONCACAF behind Costa Rica and Honduras, which meant they were forced to play New Zealand for a place in the World Cup.  They have played somewhat better of late, but I really don't know what to expect of them in the World Cup.
Croatia has also been somewhat lucky to qualify for the World Cup.  They finished second in their UEFA qualifying group behind Belgium while really not participating in that strong of a group.  They then got lucky to draw Iceland in the second round, the team that was by far the lowest ranked of the 8 teams forced to compete for their lives.  Croatia then barely even beat Iceland, winning 2-0 on aggregate.  Since then Croatia have drawn at home to to Hungary and lost to Poland.  On the road they lost to Russia and got a win over Slovenia, who were behind Iceland in their qualifying group.  Basically Croatia is very lucky to be at the World Cup because they had a very easy path compared to many other better teams.  For this reason I don't like them to advance.
This leaves Cameroon who I think many people are overlooking.  I don't see them as being that strong of a team, but I think they have just a good a shot at qualifying as either Mexico or Croatia.  They did lose 5-1 on the road to Portugal earlier this month, but wins over Macedonia on the road and an aggregate win over Tunisia last November to qualify means that this team has a shot.
Overall, this group is very weak after Brazil.  Whichever team does advance will surely lose to the top team from Group B.  That said I like Brazil to win the group and Cameroon to advance in second.
Check back tomorrow for my Group B picks!

Tagged With : Brazil • Cameroon • Croatia • Mexico • World Cup 2014