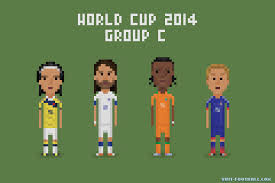 Yesterday, I posted my Group B betting preview, which included some big surprises.  Group B is the Group of Death so there will be one top 10 team falling out of the tournament before the knockout stages and I had that team being Spain because of their very short odds relative to Chile and the Netherlands.  Today let's look at Group C, which includes Colombia, Greece, Ivory Coast and Japan.  This is another fairly weak group with only Colombia possibly falling into the realm of possibly being a top 10 contender for the title.  Second place in the group though is really up for grabs and it will be interesting to see which of the other nations steps up and advances from this group.
Group C Winner Odds
Here are the odds to win Group C from the top sportsbooks online for Canadians.
Colombia 1.83
Ivory Coast 5.00
Japan 5.12
Greece 8.50
Group C Odds to Advance
The focus in Group C will be primarily on advancing because there is no outright favourite in Group D that the Group C squads will be looking to avoid.
Colombia 1.29
Ivory Coast 1.91
Japan 2.05
Greece 3.00
My Predictions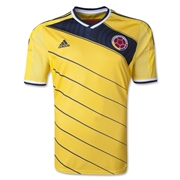 Colombia is by far the top team in this group, which makes it easy for me to take them to finish atop Group C.  Not only are they the best team in the group regardless of destination, but they are a South American team, which means they are playing close to home, they won't be jet lagged, they're used to the food and culture, etc.
I've said it in every one of these Group betting previews so far, but you will notice that I am taking a lot of South American teams to do well.  This is because of all the reasons mentioned in the last sentence.  The 3 times the World Cup has been played in South America, a South American team has won the title.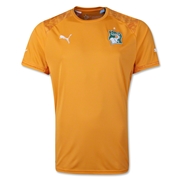 The real trouble in this group comes in the picking which team will finish second because each of these next 3 teams are competitive, but not among the elite in the world.  Ivory Coast is the top ranked African team in the world and they qualified with ease after defeating Senegal 4-2 on aggregate in the final tie of qualifying.  Since then they've only played one match: a 2-2 draw against Belgium in Brussels.  This draw with Belgium, the 5th favourites in Brazil, is a great indicator that the Ivory Coast can play with strong European sides.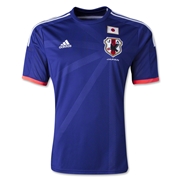 Japan easily qualified for the World Cup out of Asia, finishing atop a group that also included Australia.  That said, both matches with Australia finished in draws and even in the previous round Japan had trouble against quality opposition, drawing and losing to Uzbekistan in the previous round.  Since qualifying though Japan has played several friendlies and has performed very well.  They defeated Australia, Korea, Ghana and Belgium within the past year, while only losing to Uruguay at home, and Serbia and Belarus on the road.  They also tied the Netherlands on the road in November.  This team may be peaking at just the right time.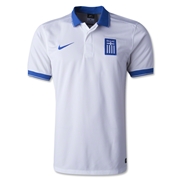 Greece is another team that was lucky to qualify from Europe after some lucky draws.  They were the lowest ranked team in pot 1, but they still lost their group after coming second to Bosnia and Herzegovina.  In the next round they were still lucky enough to be in pot 1, which allowed them to play Romania for qualification to Brazil.  They defeated Romania 4-2 on aggregate to book their ticket.  Since qualifying Greece lost a home match to Korea 2-0.
After looking at all of this data I have to take Japan to qualify for the next round.  After not performing too well in qualifying the Japanese have really stepped it up against top quality competition in the past year.
Tagged With : Colombia • Greece • Ivory Coast • Japan • World Cup betting