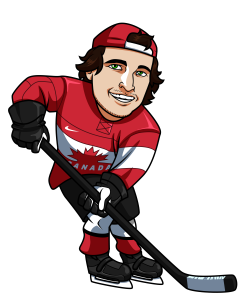 If you've checked out my Eastern Conference and Western Conference first round series winner predictions then you'll know which teams I expect to perform well during these playoffs.  That said, just because I take a team to win the series, does not mean I will be taking them to win each individual game throughout the series.  Different games within a series have different dynamics and you need to play especially close attention to momentum and also survival instinct throughout a playoff series.  Certain teams perform their best when their back is against the wall, while others really have that killer instinct to finish off a series.
I didn't get a post up yesterday, but I'm going to do my best to get NHL picks posts up most days throughout at least this first round.  If they get a good response I will continue with them throughout the playoffs.
Philadelphia Flyers @ Washington Capitals
Flyers 2.95
Capitals 1.43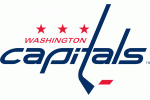 The Flyers really only having one line that can score goals for them really makes me think that this should be an easy series for the Caps.  Washington will focus it's defensive energy on shutting down the Giroux-Simmonds-Schenn line and if they can do that they should have no trouble scoring enough goals to outscore the rest of the Flyers team.  Washington has been able to play a solid defensive game throughout the season, allowing the fewest goals against the Eastern Conference, so I think they will be able to find the right match ups to limit the Giroux lines ability.
This is one series I will probably be taking the Caps each game, but especially at home when they get to match lines to take out the Flyers main scoring threats.
Play: Capitals 1.43 @ Bet365.com
New York Islanders @ Florida Panthers
Islanders 2.25
Panthers 1.71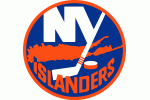 There seems to be a lot of people backing the Panthers in this series, and even to go deep into the playoffs, but I still have my doubts.  Yes, the Panthers have some great depth up front, with the Barkov-Jagr-Huberdeau line leading the way followed by some other guys that can put the puck in the net, but what scares me about this Panthers team is their depth at the defenseman position.  Ekblad and Campbell are playing together and I'm sure they will be matched up against the Tavares line, but if the Islanders do what they have a lot throughout the season and split Tavares away from Okposo and Nielsen (it looks like they will start as a line), then I worry about the other two defenseman pairings ability of containing these guys.
This will be Ekblad's first playoff series and you can be sure that the Islanders will be gunning for him early and often because he is probably the most important player on this Panthers team in terms of playing a ton of minutes and moving the puck from defense to the talented forwards.  I'm not convinced he will be able to take the load and the lack of confidence in the Panthers other d-men has me leaning towards the Islanders in this one.
Anders Lee and Vincent Trocheck being out are both big losses for each team, but I think Trocheck plays a bigger roll with the Panthers, which is another tick for the Isles tonight.
Play: Islanders 2.25 @ SportsInteraction.com
Minnesota Wild @ Dallas Stars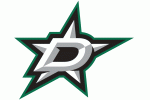 I thought the Wild might have a shot at upsetting the Stars in the first round and then came the news that Zach Parise would be out "indefinitely".  Now, the news is that he will only definitely miss the first two games of the series, but I think he's such a key component of this Wild offense that him not playing in this game really affects the Wild's chances.
The Stars just have too many threats up front.  Add Seguin into the mix with a Stars team that finished the season 8-2-0 and you have a scary dilemma for any team.  The Wild's X-Factor is Devan Dubnyk who has showed he can steal games in this league and I think that's exactly what will need to happen for the Wild to win this one.
I'm taking the Stars, but based on the odds I won't have much action on the game.
Play: Stars 1.53 @ Bodog.eu
San Jose Sharks @ LA Kings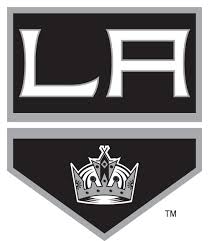 The Kings are my pick to win the Stanley Cup this season.  The problem is that they could easily go out in any of the four rounds of these playoffs with the bracket set up the way it is.  This round against the Sharks is no different.
In this one I'm expecting a low scoring battle with both teams looking to set the tone early in what will surely be a physical series.  I like the Kings at home because they will be able to get Doughty out against the Thornton-Pavelski line and if you can shut those guys down the Sharks have some trouble finding the back of the net.
Play: Kings 1.71 @ Bet365.com
Bonus Play: Under 5 (1.95) @ Bet365.com
So there are 5 plays for tonight.  Comment with what you think and check back tomorrow for some more plays.
Tagged With : First Round Playoffs • NHL Betting • NHL Picks