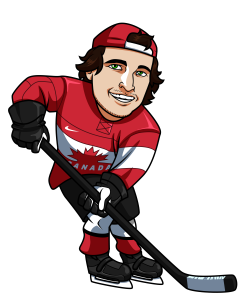 The Stanley Cup Playoffs are finally here.  We don't have any Canadian teams to root for in this years editions, but there's still plenty of action to be had and not having any bias' should help us pick winners more easily.
Below I've given my series winner picks for each of the four Eastern Conference first round series.
All of the odds below are from Bet365.com.  They're one of our top rated sportsbooks and it seems like they are offering the best odds available for these series.
Florida Panthers (1) vs New York Islanders (WC1)
Panthers 1.66
Islanders 2.30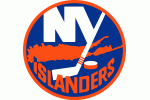 The Panthers have had an incredible season.  Taking a team with a very young core and a few important vets such as Jagr, Jokinen and Campbell and turning the corner to become the champions of the Atlantic Division.  It was a great ride and it's hard to not root for the Panthers with their young guns putting up points and who doesn't like Jagr at this point in his career.
All of that said, I think they will have a very tough time in this series with the Islanders.  The Panthers will sorely miss Vincent Trocheck, who was their top player for about a month before he was injured late in the season.  He's listed as day-to-day, but the fact he didn't practice on Monday and was still spotted in a walking boot doesn't bode well for his availability.
I'm also not convinced that they have the depth at defense to keep the Islanders off the scoreboard in this series.  Aaron Ekblad and Brian Campbell are a couple of top defensemen, but there's a large drop after them to Petrovic, Kindl, Gudbranson and Kulikov.  The Islanders spread their scoring out a ton over their top 3 lines, which means even if Ekblad and Campbell are able to shut down the Tavares line, they still have another two very capable lines coming at them.  The Isles were loading up their top line with Tavares, Okposo and Nielsen late in the season, but with the lack of depth on the Panthers defense, I expect them to split them up again and avoid having them all match up against Ekblad and Campbell.
I'm not completely convinced by the Islanders defense either, but Boychuk, Leddy, Hamonic, Zidlicky, Hickey and de Haan are all decent players, so there isn't really a big drop off from top to bottom and they have players who excel in different situations (Leddy in offensive zone, Hamonic defensive for example), while the Panthers really put a lot of pressure on their top two D.
I think this series will be tight, but I'll take the Islanders as dogs all day long.
Play: Islanders 2.30
Tampa Bay Lightning (2) vs Detroit Red Wings (3)
Lightning 1.66
Red Wings 2.30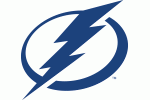 The Red Wings backed into the playoffs, losing a must win game against the Rangers, but getting bailed out by the Sens demolition of the Bruins on the same day.  Losing what is basically a game 7, but still qualifying for the playoffs can't bode well for the Wings confidence heading into the post season.
I personally have been fading the Wings all season because I just don't think they're a very good team, and I will continue to fade them in this series.
A lot has been said about Tampa Bay's injury situation heading into the playoffs, but I'm not convinced it's as bad as it's being made out to be.  Hedman and Kucherov, who I consider the Lightnings two most important players even including Stamkos, have both stated they will be back for game 1.  Ryan Callahan is also set to return from injury and Tyler Johnson is day-to-day, but I'm expecting him to play.  That just leaves Stamkos and Stralman out for round 1.  That's definitely a huge blow, but this Lightning team is very deep and I expect them to still be able to handle the Red Wings fairly easily.
Victor Hedman is an absolute beast who is underrated in the NHL today.  I have him as a top 5 defensemen in the league and I expect him to take over this series.  If they can get some of magic from the kid line of Johnson, Kucherov and Palat like during last years playoffs there should be no trouble scoring more goals than the Wings throughout this series.  The Wings are the weakest team in the playoffs in my opinion, which is a great opportunity for the Lightning to get through to the second round and hopefully get Stralman back to continue their run and possibly get Stamkos back in round 3 of the Cup Finals.
Play: Lightning 1.66
Washington Capitals (1) vs Philadelphia Flyers (WC2)
Capitals 1.33
Flyers 3.40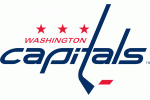 In this series I'm simply going with the better team.  The Flyers have done well to scrape and claw their way into the final playoff spot in the East, but they're now running into the President's Trophy winning Capitals, and this Caps team is legitimate this year.  Ovechkin is always a threat, but he doesn't have to carry this time like he has had to in the past.  The secondary scoring is there with Kuznetzov, Oshie, Johnasson and of course the clutch Justin Williams all helping out Ovy and Backstrom.  Trotz has also instilled a very strong defensive game in this group which resulted in the Caps giving up the second fewest goals in the league this year.
The Flyers rely too heavily on the Giroux-Schenn-Simmonds line to be effective in the playoffs.
I expect this to be a quick series and we will see the Capitals have some more legitimate threats down the line.
Play: Capitals 1.33
Pittsburgh Penguins (2) vs New York Rangers (3)
Penguins 1.55
Rangers 2.60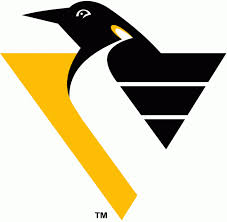 The Penguins are the hottest team in the league and they are getting healthy at exactly the right time.  To me, Kris Letang is the most important player on this team and if he can stay healthy throughout the playoffs and play with his A-game the Pens will be a very tough out.
I like both the Crosby line and Bonino line to perform well in this series.  Even the 3rd and 4th lines of the Pens have been clicking lately.
The Rangers are a tough out, but Rick Nash hasn't played well since returning from injury and I just don't see them playing their best of late, while the Penguins are playing their best hockey of the season from the top to bottom of the lineup.
Play: Penguins 1.55
So there you have it.  The second round will feature the Caps vs Penguins and the Lightning vs Islanders.
I'll link to my Western Conference first round picks when it's up here.  And don't forget to join the annual Sports Betting Canadian bracket pool.  There's $500 in prizes added this year.
Tagged With : Eastern Conference • FIrst Round • NHL Playoffs • Stanley Cup Playoffs