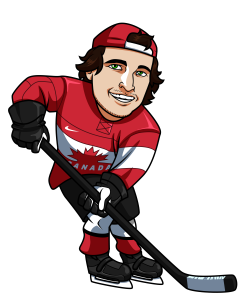 The Stanley Cup Playoffs get underway tomorrow and I'm giving each of my series picks on the site before then.  I've been quite good with series winner picks in the past and I'll definitely be trying to build my bankroll from these type of bets, where there's a much greater chance that the better team wins than simply a single game wager.
All of the odds I'm using are from Bet365.com.  They're a great sportsbook for Canadian bettors and from looking around the internet at various betting sites their series winner odds are very fair.
Dallas Stars (1) vs Minnesota Wild (WC2)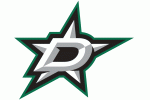 The Stars just keep on winning.  I'm the first to say I'm surprised by how much success they've had this season.  They ripped through the very difficult Western Conference and have continued to play well without Seguin of late going 8-2-0 into the playoffs.  The knock has always been on their goaltending this season, but I think between Lehtonen and Niemi they really don't have much issue in goal.  They play an offensive style of game and that sometimes results in the puck in the back of your own net, but they have enough firepower up front with Benn, Seguin, Sharp, Spezza, etc. that they can usually overcome a few goals against.
The issue in this series I think will be if Devan Dubnyk stands on his head.  He's a goaltender that can get very hot and he's the type of guy I feel can steal a series.  That said, I think the Stars are a far better team than the Wild, so I don't expect Dubnyk to be able to steal this one.  The Wild are in my opinion definitely the weakest team in the Western Conference playoffs, which is great for a Stars team without a ton of post season experience.  They get their feet wet against a team they should beat before having to come up against either the Blues or Blackhawks in round 2.
Play: Stars 1.35
St. Louis Blues (2) vs Chicago Blackhawks (3)
Blues 1.80
Blackhawks 2.05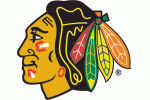 This is a very tough series for me to call.  The Blues have been playing some great hockey of late going 8-2-0 to finish off the season.  That said, this is the defending champion Blackhawks we are talking about.  Patrick Kane is the best offensive player in the league and Jonathan Toews is always able to take his game to another level in the playoffs.  The same goes for Duncan Keith who will be back after one game to help the Blackhawks in this series.
The Blues really got stuck with a tough first round match-up here because it doesn't give them any time to build up their post season confidence.
I think the experience of the Blackhawks should carry them through this series.
Play: Blackhawks 2.05
Anaheim Ducks (1) vs Nashville Predators (WC1)
Ducks 1.55
Predators 2.60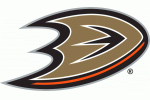 Do you remember when the Ducks were getting called out for not coming into this season prepared.  Well, it seems to have worked and they've definitely got things figured out, ascending to the top of the Pacific Division over the second half of the season.  This is very important because it allows them to avoid the Kings or Sharks in the first round.
I don't see the Ducks have much trouble with the Preds.  The Ducks play a very fast paced game and they should be able to keep the pressure on the Predators throughout this series.  Everything is clicking for the Ducks right now with Getzlaf and Perry playing well and each line putting up numbers all the way down the to Kesler-Cogliano-Silfverberg line that I expect to be very good in this series.  This should be a fairly easy win for the Ducks.  I don't see this series going more than 6 games.
Play: Ducks 1.55
LA Kings (2) vs San Jose Sharks (3)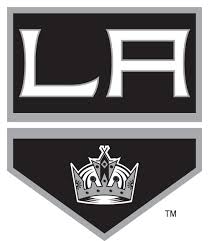 The Sharks have had a great season, but they can't be happy with drawing the Kings in the first round.  The Kings have been the Sharks nemesis over the past few years with the Kings eliminating the Sharks in their last two playoff appearances, both in 7 game series (neither team made the playoffs last season).
I'm expecting another low scoring, tight checking series and the Kings are just the ideal team for that type of game.  The Sharks have leaned on Thornton and Pavelski for the majority of their scoring this year and if Doughty is as good as everyone seems to be saying he is this year then he should be able to shut down that pairing with the help of Kopitar, who is arguably the best two-way forward in the game.
I'm also not sold on Brent Burns as a top defensemen in this league.  I think with Kopitar, Carter, Toffoli, Lucic and other big men being able to battle with him down low and not give up much size, he could be exposed quite often in this series on the defensive side.
I actually don't expect this series to be as close as the previous two.  I like the Kings to match up very well with this Sharks team and take the series in 5 games.
Play: Kings 1.64
Here's a link to my Eastern Conference picks.
And make sure you enter our annual Sports Betting Canadian NHL bracket pool.  There's $500 in prizes to be won.