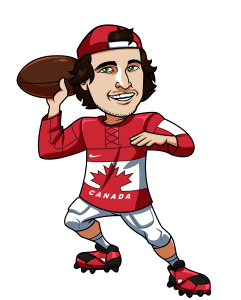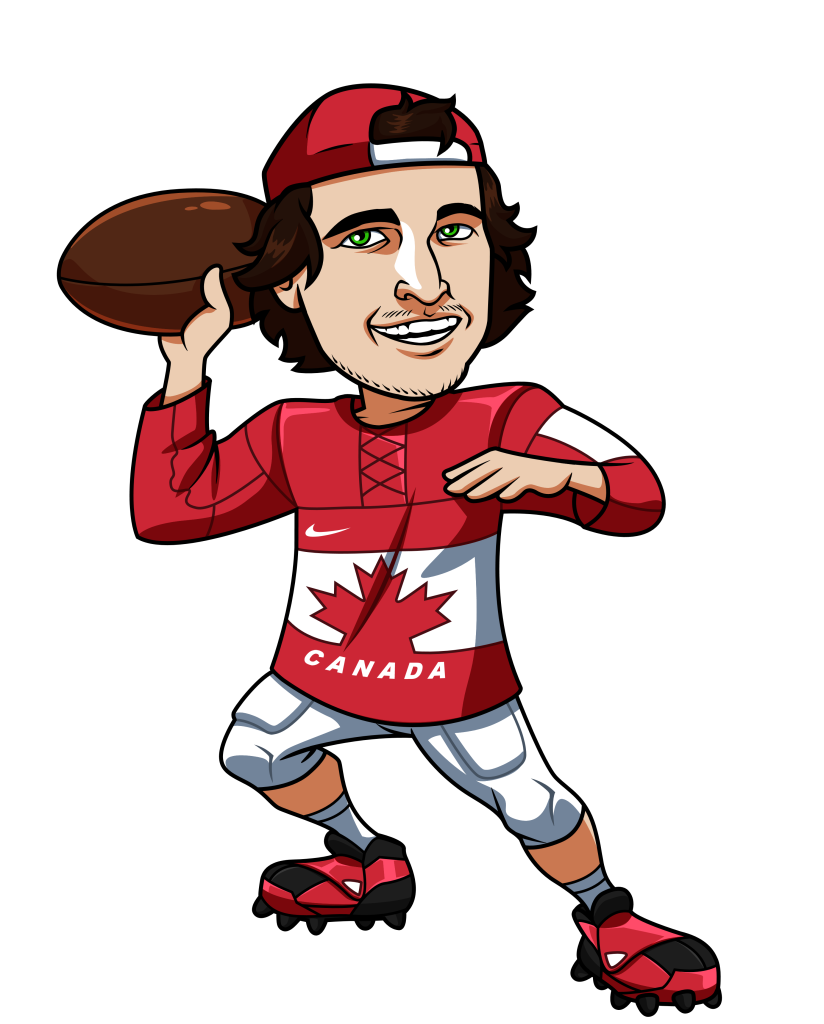 In week 3 I went 2-2 over my 4 spread betting picks.  I learned my lesson about going against this Patriots team when they are two touchdown favourites.  Belichick doesn't slow down or let up in blow out games.  Look for me to likely stay away from the big Patriots spreads in the coming weeks.  As for my other loss, I put the wager in expecting that Johnny Manziel was going to be the starting QB.  I wouldn't have made the same bet with McCown at the helm, but I decided to let it ride, which turned out to be a mistake.  I still can't get my head around why Pettine is against playing Johnny Manziel when it's clear that he is the future of this team and in my opinion he also gives the team a better chance to win right now.
As for my wins, the Broncos once again came through for me, while Tyrod Taylor and the Bills had a great bounce back game in Miami.
Now on to the week 4 picks.  I'm using SportsInteraction.com's spreads for these picks.  Check out my full SIA review here.
Carolina Panthers @ Tampa Bay Buccaneers
Panthers -3
Buccaneers +3
The Panthers are 3-0 on the season, but they're still not really getting the respect that I think they deserve.  The defense has only allowed an average of 16 points per game and I think that points per game total will actually improve this week against the Bucs.  The Bucs have struggled to put up points this year with only 16.33 points per game to their name.  Rookie QB Jameis Winston hasn't looked bad, but he's definitely not going to have an easy time against this Panthers D.
Add in the fact that Cam Newton has improved his game each week this season and he looks to have rekindled his chemistry with Greg Olsen heading into this week.  The lack of skill at wideout does hurt the Panthers, but if they continue letting Newton look for Olsen and also use his legs there should be no problem putting up 20+ points in this one.
Play: Carolina -3
Kansas City Chiefs @ Cincinnati Bengals
Chiefs +3.5
Bengals -3.5
The Bengals are another 3-0 team that are being somewhat overlooked.  Andy Dalton has had a tremendous season to this point and he finally got A.J. Green firing last week.  These two will look to hook up a bunch more this week as they play a Chiefs team that has given up the most fantasy points to Wide Receivers on the season.
The Chiefs aren't as bad as a 1-2 record may indicate with losses to the Broncos and Packers on their record, but on the road against the Bengals is a very tough spot at this point in the season.  They have the short week because of playing Monday Night Football this past week and are up against the Bengals team that is high on confidence.
This is a tough spot to pull the trigger, but I'm confident enough in Andy Dalton to put up points against this defense to give up the 3.5 points.
Play: Cincinnati -3.5
New York Giants @ Buffalo Bills
Giants +5.5
Bills -5.5
The Giants should really be 3-0 right now.  They are actually 1-2 in reality, but if they cut out the silly mistakes this team might be much better than people were anticipating coming into the season.
The Bills are coming off a big win and now everyone is back high on the Bills like they were after the Bills week 1 performance against the Colts.  Don't get me wrong, this is a really solid Bills team, but I think their two big wins may be over hyped at this point.  I think this Giants team is still underrated and I actually think this game will be close.  If the Giants don't blow up in the 4th quarter I expect them to have a very good shot at winning this game, and an excellent shot at covering the 5.5 point spread.
Play: New York +5.5
Oakland Raiders @ Chicago Bears
Raiders -3
Bears +3
I was surprised to see the Bears as only 3 point dogs in this game against the Raiders.  Yes, they've played 3 very strong teams and actually kept it relatively close against the Packers in week 1, but they've just been blown out in the other two against a strong Cards and strong Seahawks team.  This week they do have a chance against the Raiders, but I think the fact of the matter is this Bears team is the worst in the league.  I don't care that they've had a tough schedule to this point.
The Raiders finally have some weapons on offense with Derek Carr starting to build chemistry with Amari Cooper.  And let's not forget about Crabtree who is always good for a bunch of catches and maybe a score.  If the Raiders get ahead they will likely be able to hammer home the win with Latavious Murray at RB.  Oakland is a surprise 2-1 team at this point in the season and I think they will be 3-1 after week 4.  Teams will have to take notice of these Raiders.
Play: Oakland -3
So there are my four favourite plays for this week 4 slate of games.  I'm now 8-4 on the season with my spread betting picks, so I'm hoping to continue to build on that as we head into the meat of the schedule.
If you're ready to bet, click here to visit SportsInteraction.com….
Tagged With : NFL betting picks • NFL week 4