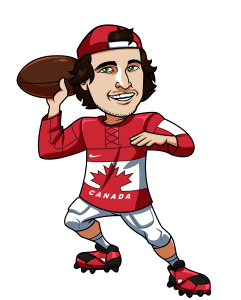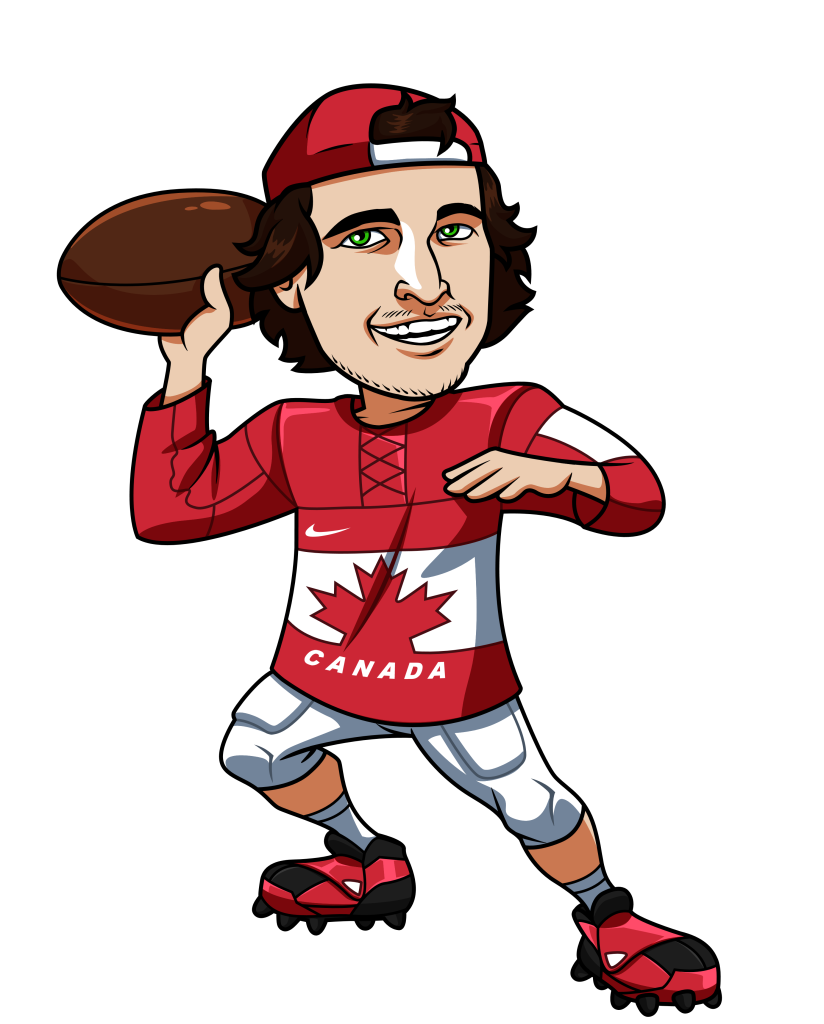 Another 3-1 week for me in week 4.  That makes three 3-1 weeks and one 2-2 week for a total of 11-5 to this point in the season.  My lone loss of the week came in the Bears vs Raiders game.  When I made the pick at the beginning of the week Cutler wasn't expected to play.  I'm not saying that would have completely changed my thinking on the game, but the Bears are definitely a much better team with Cutler behind center.
As for my wins the Panthers and Bengals each ran up the score on the Bucs and Chiefs respectively to easily cover their spread.  My lone underdog pick of the week was the Giants +5.5 in which I said they had a great chance of winning the game.  They did just that, avoiding a fourth quarter collapse to beat the Bills fairly easily.  This Giants team could easily be 4-0 right now.  Imagine that.
Now on to the week 5 picks.  I'm using SportsInteraction.com's spreads for these picks.  Check out my full SIA review here.
Jacksonville Jaguars @ Tampa Bay Buccaneers
Jaguars +3
Buccaneers -3
The Jags just can't seem to get out of their own way.  They had a bunch of opportunities to beat the Colts last week, but just couldn't seem to get it together and win the game.  The only win they have this year was over the Dolphins who have just fired their coach after their horrible start.  Blake Bortles has actually not played too badly this season, but I just don't see him as a QB who can get you wins.  He made a few mistakes last week that didn't help his team and if the Jags get behind I just don't see Bortles being able to bring his team back into the game.  The Bucs aren't good by any means either, but Vincent Jackson emerged with a good week last week and Mike Evans still hasn't really found his stride with Jameis Winston.  I like the Bucs to get a lead in this game and then for Doug Martin to pound the ball at the Jags defense on their way to victory.
Play: Tampa Bay -3
New Orleans Saints @ Philadelphia Eagles
Saints +4.5
Eagles -4.5
This Eagles team is just a disaster right now.  They do have glimpses of Chip Kelly's scheme working for them, but they are few and far between at this point in the season.  The Saints are coming off a huge win over the Dallas Cowboys and with Drew Brees back at quarterback I think this team has the ability to put up points when it matters in games.  Brandin Cooks hasn't even really emerged yet this season, but the Saints still didn't have trouble moving the ball against the Cowboys.  Ingram and Spiller are always threats out of the back for big gains.  I think this game will be close, but I'll take Drew Brees over Sam Bradford in a close game every day.
Play: New Orleans +4.5
Seattle Seahawks @ Cincinnati Bengals
Seahawks +3
Bengals -3
This is one of the most interesting games of the week.  The Bengals at 4-0 have shown they are one of the best teams in the league, but the Seahawks defense is back in a big way now that they have Kam Chancellor back.  The Seahawks did have some trouble with the Lions on Monday Night Football, but I'm still a believer in Russell Wilson and company being able to win games against tough opposition.  I really don't have that good a read on this game, but with the Seahawks defense playing as well as they have the past couple games I'll take the 3 points.
Play: Seattle +3
Arizona Cardinals @ Detroit Lions
Cardinals -2.5
Lions +2.5
The Cards had a really tough loss to the Rams last week and I'm sure they want to put that first taste of defeat of the season behind them.  The Lions are at home, but they are on a short week after playing Monday Night Football, and their offensive line continues to show they leave a lot to be desired.  Even though Arizona is on the road I think Carson Palmer brings his A-game this week and finds a way to put up points against the Lions.  This should be an easy cover.
Play: Arizona -2.5
There you have it.  My four NFL picks for week 5.  I'm sticking with the smaller spreads and simply going with which team I think is better in most of these cases.  Here's hoping for my first 4-0 week.
If you're ready to bet, click here to visit SportsInteraction.com….
Tagged With : Free Picks • NFL • Week 5