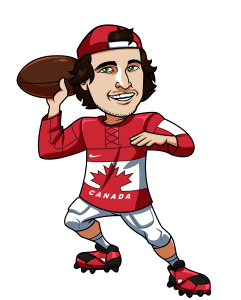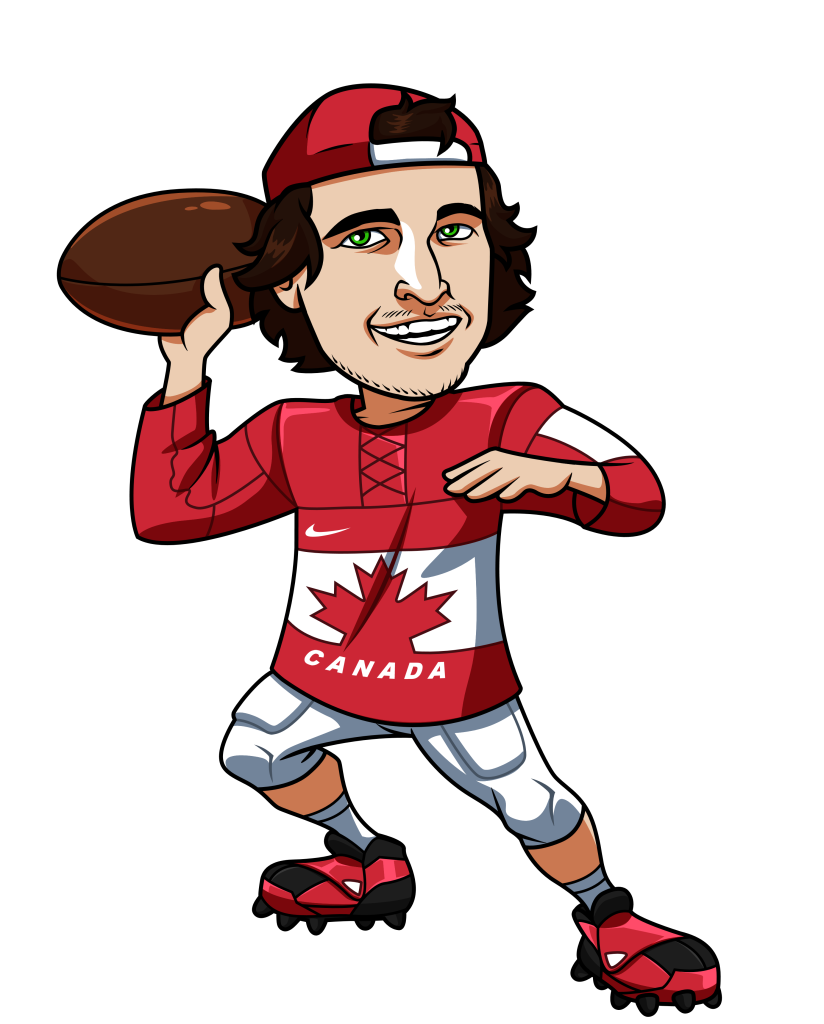 In week 2 I went 3-1 against the spread with my NFL picks once again.  I was 3-0 going into the Sunday night game, but the Seahawks didn't play as well as I expected, which gave me my one loss of the weekend.
My daily fantasy week wasn't nearly as good as Week 1 though.  I was one of the many DFS players who were on Sam Bradford and Tony Romo quite a bit this week, which ended up costing me some money.  That game had the highest total of the week, but it did not deliver at all with the Eagles offense looking completely out of sorts and Tony Romo getting injured midway through the game.  That said, thanks to all the overlay contests I was in on I ended up only losing a small amount in Week 2.  I'm expecting some more overlay contests this week, and I did a quick write up on what contests I expect will have the best value here.
Moving on to my week 3 picks though.  Once again, I'm using SportsInteraction.com spreads for these predictions.  You can see our full SIA review here.
Jacksonville Jaguars @ New England Patriots
Jaguars +13.5
Patriots -13.5
Like I said last week, I still think the Patriots are the best team in the league and I will continue to think that until they lose.  That said, this spread is too large in my opinion.  The Pats won both of their games so far this season by one possession (Steelers 7 points and Bills 8 points).  Tom Brady has his way with defenses and the game against the Jags will likely be no different.
That said, I think the Jags will be able to play decent enough defense to keep the Pats from just scoring at will on every possession.  Add in a couple Jacksonville TD's and I think this game stays within about 10 points.  I would much prefer a 2 touchdown cushion here and if the line moves to 14 I'm going to be all over it, but I still like the Jags at +13.5.  Allen Robinson has emerged as a deep threat for Blake Bortles and if they can connect one or two times in this game they should at least keep the game close.
***I also like a Bortles & Robinson stack at DraftKings this week because I see them having to throw the ball a lot after being down.  If they connect, which I expect them to, they will be a great play.
Play: Jacksonville +13.5
Buffalo Bills @ Miami Dolphins
Bills +3
Dolphins -3
The Bills had a rough outing against the Patriots last weekend, but let's not forget that it was an 8 point loss to the defending Super Bowl Champs.  People seem to be overreacting again after this Bills game in the opposite direction of the Bills week 1 win over the Colts.  The Bills are still a decent team in this league.  I'd say above average, while the Dolphins fall much closer to that average or below average range.
I like the Bills to head into Miami and put their loss to the Pats behind them.  Maybe after this game people will begin to realize what the Bills are this season.  A good team, but not a contender.
Play: Buffalo +3
Oakland Raiders @ Cleveland Browns
Raiders +3
Browns -3
This Browns team has a great defense.  They showed it last week in their 28-14 win over the Tennessee Titans.  Johnny Manziel looked pretty good at quarterback even though he wasn't really asked to do much.  If he can hook up with Travis Benjamin for a long TD again this week and keep his turnovers under control this Browns team should be able to control the game.
The Raiders got a win last week, but let's not forget it was a home win over a Ravens team that has not looked good this season.  This game in Cleveland will be their first away from home this season and to find the last time the Raiders won an away game in the regular season you would have to look all the way back to a 28-23 win over the Texans in 2013.  Yes, the Raiders were 0-8 on the road last season and 1-7 on the road in 2013.  The Browns should win this game by at least a field goal.
***A Browns defense and Travis Benjamin stack might be a nice Millionaire Maker play at DraftKings.com.  If he can once again return a punt for a touchdown those 6 points can be attributed to both Benjamin and the Cleveland D.  You also have to think that Benjamin will see quite a few touchdown potential targets from Manziel.  Both are very good prices.
Play: Cleveland -3
Denver Broncos @ Detroit Lions
Broncos -2.5
Lions +2.5
I've taken the Broncos in each of the past two weeks and they haven't let me down either time.  It's true that the Broncos haven't looked great in these two games, but they're getting the job done.  Once Peyton settled down and started playing the way he wants to and the way he should the Broncos offense looked good against KC.  I expect the Broncos to continue to do what works this season, which is put the ball in Peyton's hands and look for Sanders or Thomas.  I think the Broncos should continue to be able to put up points against this Lions team.
Detroit is playing with a banged up Matt Stafford at quarterback and once again, the Broncos defense is not getting the respect I think they deserve.  I'll take the Broncos by less than a field goal against most teams in the NFL, and against the Lions it's a no brainer for me.
Play: Denver -2.5
I'm going with 4 picks once again this week.  I'm hoping I'm going to break that 3-1 ceiling I've had the past two weeks.  I'm feeling it, I think I'll lay down a parlay with these picks.
If you're ready to bet, click here to visit SportsInteraction.com….
Tagged With : NFL betting • NFL Spreads • NFL Week 3