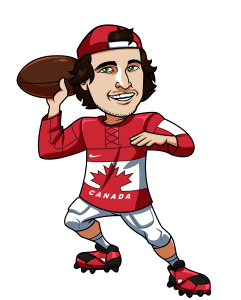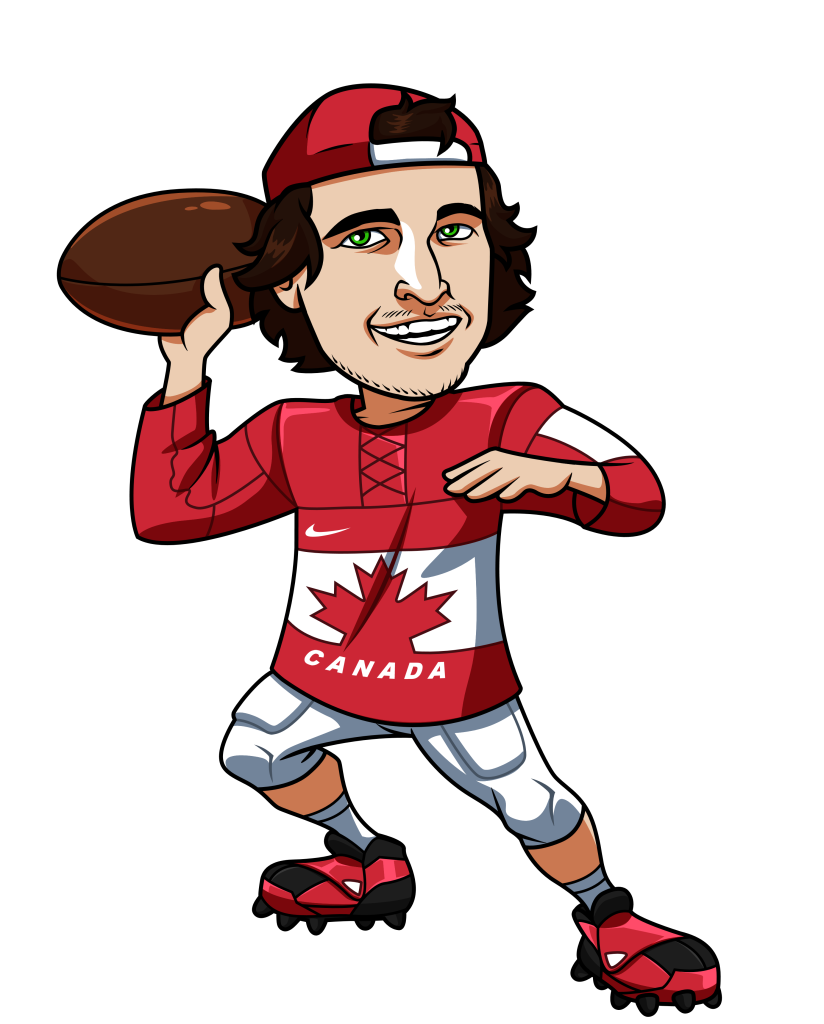 It's Christmas week, but the NFL is one league that does not have any sort of break for the holiday season.  These guys will be on the field on December 27th, with many teams battling for a playoff spot with just two weeks remaining in the season.
Last week I finished 1-3 with my picks thanks to a lot of bad beats.  I had the Jets -3.5, they won by 3.  I had the Browns +14.5, they lost by 17.  I had the Broncos +6.5, they lost by 7.  The one win was the Cardinals -3.5 over the Eagles, who they absolutely torched 40-17.  So overall it was a frustrating weekend of picks.  That said, let's get right into things for week 16.  I'm adding this post early in the week because I'm not going to have much time over the next few days because of Christmas responsibilities.
I'm using SportsInteraction.com for all of these spreads and predictions.  Check out my full SIA review.
Washington Redskins @ Philadelphia Eagles
Washington +3
Philadelphia -3
The Eagles were absolutely thrashed at home last week by the Arizona Cardinals 40-17.  The Redskins don't have the same fire power that the Cards do, but Kirk Cousins has been playing some very good football lately, which he showcased in the 35-25 win by Washington over Buffalo last week.  The Redskins are now the leaders in the NFC East after a couple big wins, with the Eagles right behind them making this a massive game for both teams.
The Eagles secondary has been very bad all season and it looks like things are getting even worse.  Eagles cornerback Byron Maxwell is battling a sprained SC joint and is questionable for this weekends game.  Eric Rowe is also hurt and it could end up being EJ Biggers and Jaylen Watkins attempting to hold down the fort on Sunday.  I would put money on a couple big plays to Vincent Jackson in this game if that's the case.
Play: Redskins +3
Carolina Panthers @ Atlanta Falcons
Carolina -7
Atlanta +7
The Falcons were able to get a win last week in Jacksonville, but it's not like the Falcons offense went off against a weak defense like they were able to do early in the season.  The Falcons offense still only has two weapons in Julio Jones and Devonta Freeman, and I'm expecting the Panthers to be able to shut those players down this week.  They were able to shut down the big guns on the Falcons in a 38-0 week 14 win over Atlanta in Carolina and even though I don't expect the Panthers to be able to run the score up that high, they should easily win once again.
Last week's close call against the Giants may be just the wake up call the Panthers needed on the verge of a perfect season.  It would a shame if they lost now and I expect the players to be focused to once again take the game to the Falcons.  Jonathan Stewart may rest for another week, but I don't see him as a real vital part of this Panthers offense that should be fine as long as Cam is at the helm.
Play: Panthers -7
Green Bay Packers @ Arizona Cardinals
Green Bay +4
Arizona -4
The Cardinals are a great team in every aspect this season.  They destroyed the Eagles 40-17 last week and that was with Carson Palmer only throwing 1 touchdown against a weak Eagles secondary.  They had no trouble running up the score with rushing plays against a decent Eagles rush defense, while the Cards D also put together a ton of big plays forcing 4 turnovers.  There are just so many weapons on this team that I don't see them having any trouble scoring against the Packers this Sunday.
The Packers got the job done against the Raiders on the road last week, but we're beginning to see that this Packers team is likely only slightly above average and definitely not elite.  Rodgers does have the ability to put up big games against strong defenses, but in order for the Packers to win this game they will need something special out of their franchise QB.  I just don't think they get it this week.  The Cards are the significantly better team and they should win this home game by more than 4 points.
Play: Cardinals -4
St. Louis Rams @ Seattle Seahawks
St. Louis +13
Seattle -13
The Seahawks offense looks the best I've seen it in years, which is very scary for the rest of the league with just a couple weeks left before playoffs.  Seattle has now scored 29+ points for 6 straight weeks.  They seem to really figure out their offense over the week 9 bye and after losing to Arizona right out of the bye 39-32, the Cards have strung together 5 straight wins and look extremely good.
Playing at home this week I think we can expect the Seahawks to once again put up 30+ points against a Rams defense that has struggled down the stretch.
I am a little bit hestitant with this bet due to the fact this is a divisional rivarly game, which often results in us throwing the stats out of the window, but the way the Russell Wilson and company have been playing I expect them to still shred this Rams D.  The Rams have actually found a way to win a couple games in a row, but these were home victories and playing on the road is a different story for this team that is 1-5 on the road this season.
Play: Seahawks -13
Tagged With : NFL betting • Week 16