As a Canadian there is a very good chance that you have participated in a fantasy hockey league with your friends at some point in your life.  I was involved in hockey pools with my buddies as early as grade 4 and in more recent years we have added NBA and NFL fantasy leagues to our yearly sports knowledge competitions.
Season long fantasy leagues with buddies are great, but there is one flaw.  The season is a long time frame and if you fall behind early it is easy to lose interest in the league.
That's where daily fantasy leagues come in.  Daily fantasy sports is still relatively new and we are currently right in the middle of the daily fantasy boom.  Investors are clamouring to get a piece of the pie because daily fantasy is being seen as the next big thing in online betting, similar to the poker boom in the early 2000's.
Plus, fantasy sports is considered a "skill game" so it not even really considered gambling.  You can even deposit and withdraw through Paypal because of this ruling.

How fantasy sports is considered a skill game and poker is not is beyond me, but I'm definitely not mad about it.
Daily fantasy basically takes the thrill of a season long fantasy league and condenses it into a single day or week league.  You pick your team for that day/week and battle other fantasy players with the top teams for that night winning the prizes.
Top Daily Fantasy Betting Site
DraftKings is the daily fantasy site that I play at.  I feel like they're just taking the Daily Fantasy Sports industry to another level.  They have the easiest to use software, the cleanest website and they're progressing by offering daily fantasy in new sports and bigger prize pools in their current ones.
DraftKings has set themselves apart as the dominant daily fantasy site after a heated battle with FanDuel for the past five years.
Recent Daily Fantasy Articles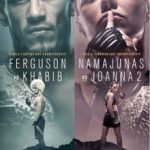 I really liked my UFC 223 DraftKings lineups and then Tony Ferguson had to pull out of the main event.  That said, I still do think there are some great ....
I like UFC 222 for DraftKings plays.  Yes, it's a bit of a weak PPV event now that the Holloway title fight fell through, but the DK prize pools are ....
Picking Players
After you have opened an account at DraftKings.com and made a deposit you are now ready to pick your team for the night/week.
The first thing you have to do is find a contest.  First, select your sport and then figure out if you want to play a double up or a guaranteed prize pool (GPP) contest.  Once you have those questions answered, decide how much money you want your entry to cost and you've found your contest.
Next you will have to pick your lineup, while staying under the salary cap of $50,000.  Each player is assigned a salary based on their point potential that week.
Keeping with the NBA example you will need 2 point guards, 2 shooting guards, 2 small forwards, 2 power forwards and 1 center to round out your lineup at DraftKings.
Scoring
It's very important that you understand the scoring for your fantasy league.  The scoring plays a huge factor in which players are the most valuable at each position in your league.  I've outlined the DraftKings scoring on each of the sport specific daily fantasy pages: