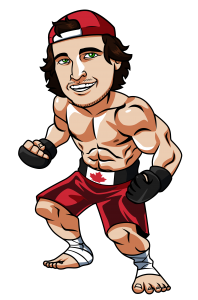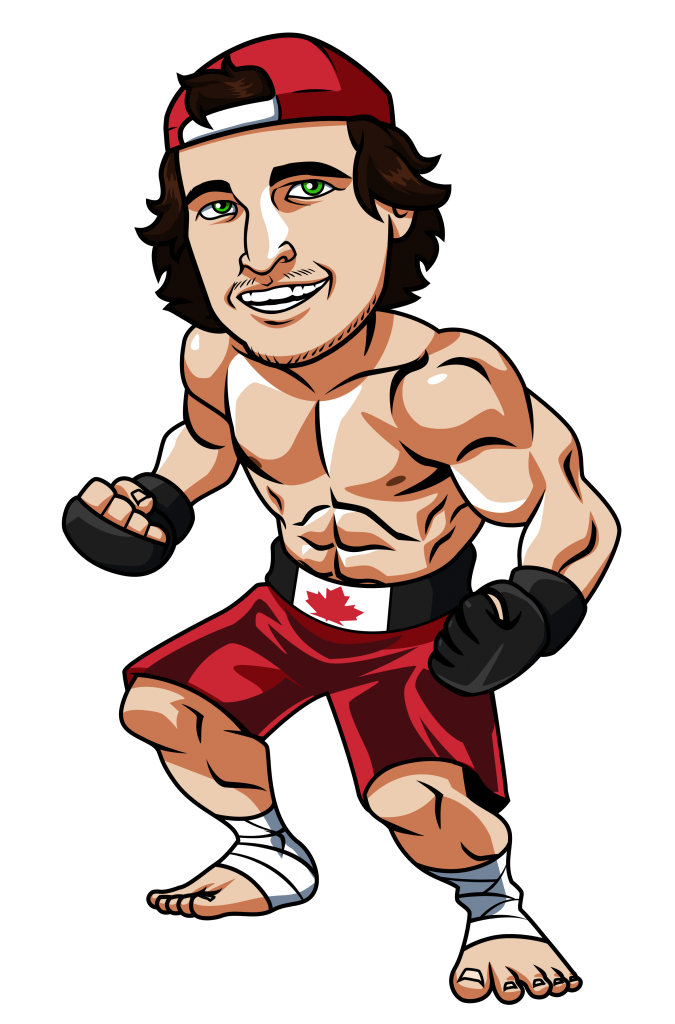 Daily fantasy MMA is another DFS sport that has me hooked.
The scoring is complex, but the main strategy I can give you is to pick fighters who can finish. The bonus points for finishes are huge! I will get into the scoring and strategy more below.
Top Daily Fantasy MMA Site
Sportsbook
Features
Offers
Rating
Bet Now
**SIA is our top rated MMA betting site for Canadians.  We do not currently promote any DFS sites.
Picking Fighters
Your fantasy UFC team consists of 6 fighters.  Each fighter is given a salary and you must keep the total amount you spend under $50,000.  You're usually able to get 4 favourites and 2 underdogs on a typical lineup.
Scoring
The scoring for daily fantasy MMA is hard to follow during the fight. You do get points for strikes, takedowns, knockdowns, advances and reversals, but you really have to wait until after the fight to know what your fighter scored because all of those things are open to interpretation by the judges. Basically what you're looking for in MMA daily fantasy is for your fighter to win the fight, and the quicker the win, the better.
Points During Fight
Significant Strikes: +0.5 points
Advances: +3 points
Takedowns: +5 points
Reversals: +5 points
Knockdown: +10 points
Fight Conclusion Bonuses
1st Round Win: +90 points
2nd Round Win: +70 points
3rd Round Win: +45 points
4th Round Win: +40 points
5th Round Win: +40 points
Decision Win: +30 points
As you can see the main points come in the form of the fight conclusion bonuses. You want your fighter to get a finish as quickly as possible, and if they can build up some significant strikes en route to a finish, then that is ideal.
Daily Fantasy MMA Tips
I've done fairly well with my daily fantasy UFC lineups in the past and even won a VIP trip to Vegas for UFC 189 a couple summers ago (shameless brag).  Here are a few tips that I use when picking my lineups.
Look For Finishers:  This is the most important tip I can give you.  If you're going to win one of the larger MMA fantasy contests you're going to need quick finishes from your lineup.  I like to look at the "to win inside distance" odds at Bet365.com when deciding which fighters to take (learn more about various MMA bets).  This gives me an idea of each fighters perceived chances of finishing the fight.
Action Fighters: Look for fighters who push a high pace. These type of fighters can score well in decisions, so you aren't relying entirely on an early finish to get points.

Wrestlers over Strikers: Five points for a takedown and three for an advance are big points, especially for action wrestlers who push the pace. A stand up fight will not score as good as a back and forth scrambling fight with lots of takedowns.