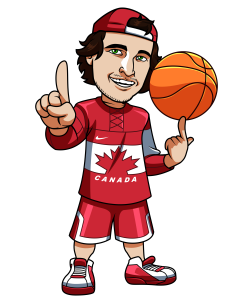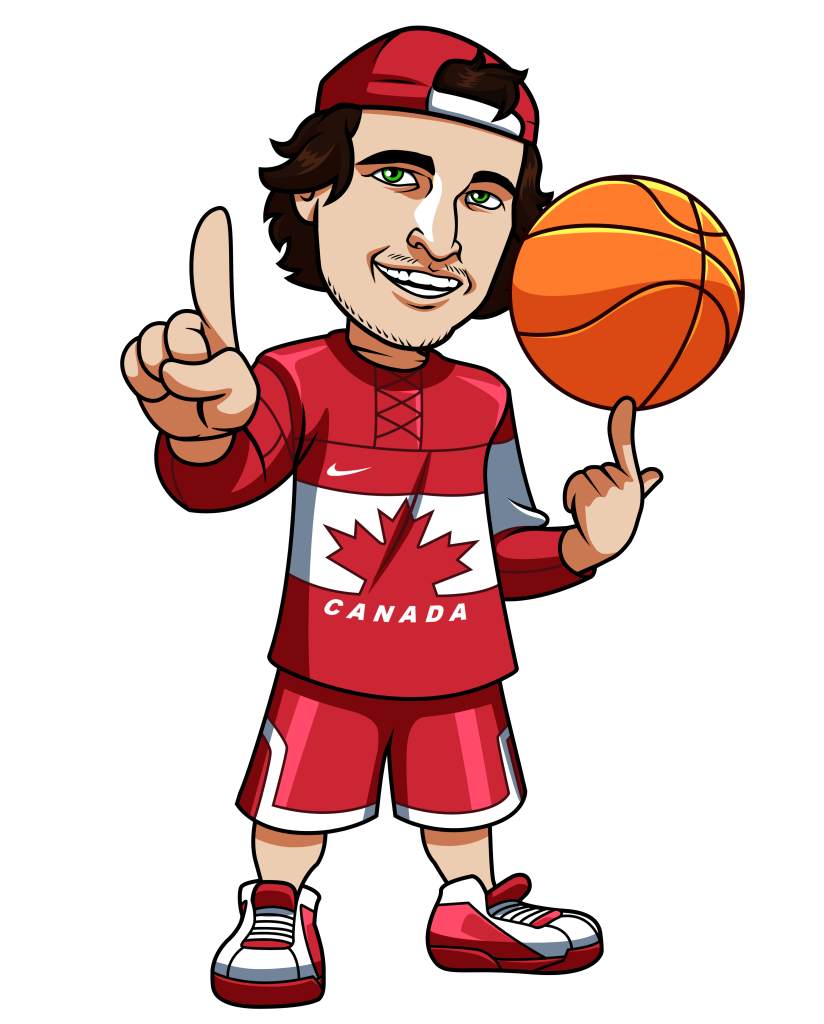 Basketball is another great sport for daily fantasy.  Injuries are a huge factor with minutes played generally translating to fantasy points.  Be sure to keep your eye on the injury reports leading up to lock.
Daily fantasy basketball is probably the least played of the big four daily fantasy sports among Canadians, but I expect daily fantasy basketball to continue to grow in popularity among Canadian basketball fans.
Fantasy basketball is very straight forward, which makes it easy for new players to get the hang of drafting their teams and learning how to win right out of the gate.
Top Daily Fantasy Basketball Site
Sportsbook
Features
Offers
Rating
Bet Now
**SIA is our top rated basketball betting site for Canadians.  We do not currently promote any DFS sites.
Picking Players
A fantasy basketball team consists of a player from all 5 positions, an extra guard (PG or SG), an extra forward (SF or PF) and a utility (any position).  The typical salary cap for an NBA fantasy team is 50k.  Your team of 8 players must stay below the $50,000 cap.  Here are some example cap hits to give you an idea of how much certain types of players cost:
Kevin Durant $8500
John Wall $7400
Goran Dragic $5800
These are just example salaries.  The actual salaries for each player will change throughout the season defending on their performance and their future projections for that season.
Scoring
It is very important that you understand the scoring structure used to determine the fantasy points for your team.  Below I've listed the typical basketball scoring structure.  Be sure to check the scoring at your preferred DFS site before picking your first team.
Point = 1 point
Rebound = 1.25 points
Assist = 1.5 points
Block = 2 points
Steal = 2 points
Made 3 point shot = 0.5 points
Turnover = -1 point
Double-Double = +1.5 points
Triple-Double = +3 points
If you play other daily fantasy sports check out our other sport specific pages.
Fantasy Basketball Tips
These tips should give you an basic idea of some things you should think about when picking your daily fantasy team.  Just keep these tips in mind when you are starting out and eventually you will develop your own personal strategy for selecting a winning team.
Hot Streaks – Scoring in basketball has a lot to do with confidence, which is why you will often see players have several big games in a row.   The same can be said for avoiding players on cold streaks whose salaries are still high.
Injuries – Basketball is a star players game.  The top players on a team will play 35 minutes plus, so an injury to one of these star players can drastically influence a teams success and their offensive strategy.  Try to figure out how teams will replace significant injuries in the offense or if a team is susceptible on defense due to a strong defender being in the press box.  The CBS injury report is great to see who is out.
Match Ups – As mentioned in the last tip the same players play a significant portion of a basketball game.  This means that individual match ups can play a huge role in how players perform that night.  For example, Jeremy Lin does not have a reputation for being a strong one on one defender, so he may be an advantageous opponent for an attacking point guard.  Try to start thinking in terms of match ups and visualize how the game will play out.  There are also several statistic sites that can give you some good insight into which match ups will be favourable for who on any given night.