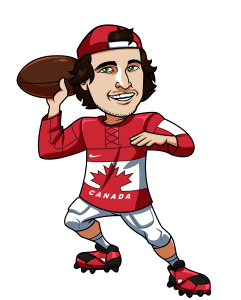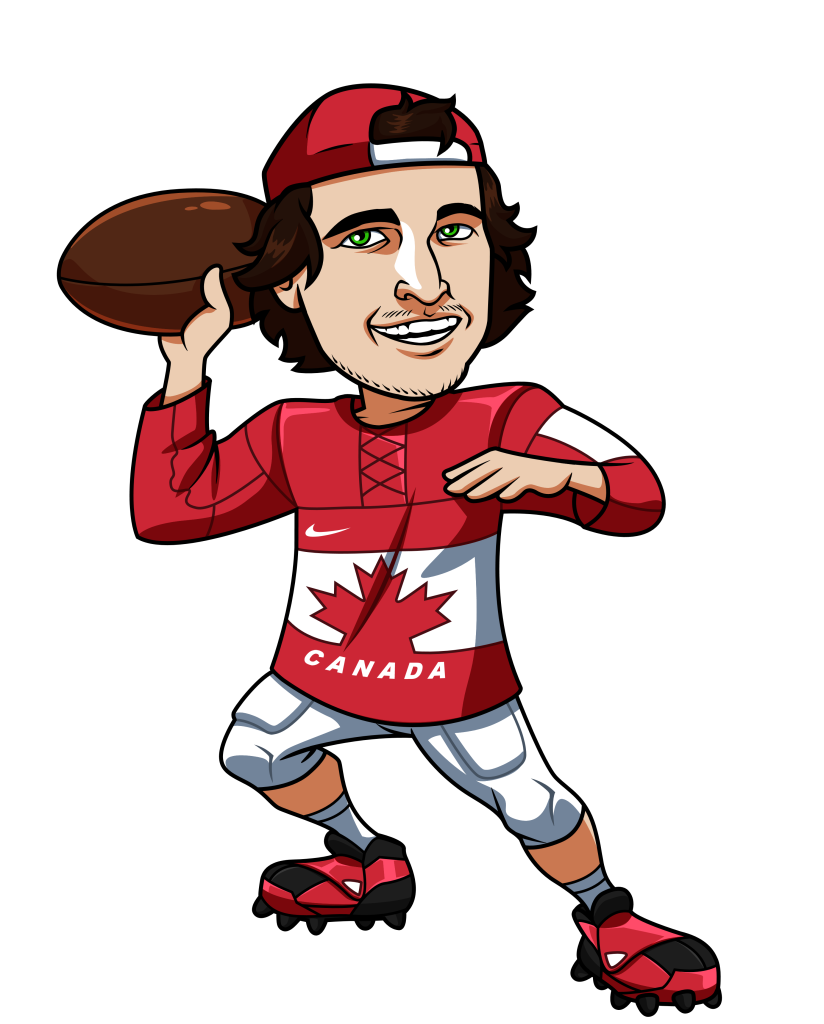 Another 3 for 4 week against the spread in week 7, which brings my CFL against the spread record to 10-6 on the season.  So far, so good, but we'll see if I can keep this positive record going into week 8.  I think I will be able to without much trouble.
I'm once again using SportsInteraction.com for the CFL betting lines this week.  Here's a full Sports Interaction review.
Edmonton Eskimos vs Montreal Alouettes
Edmonton -1
Montreal +1
The East has had it's way with the West this season for the most part, but Edmonton doesn't seem to quite fall into that category.  The Eskimos did lose to the Argos back in week 1, but they followed that up with a couple of convincing victories over Ottawa, a team that is now 4-2 (undefeated against everyone other than Edmonton).  The Alouettes are a strong team, like everyone in the East this year, but they dropped another game to Ottawa last week and now sit at just 2-4.  You never really know what you're going to get out of Montreal and for this reason, I prefer to take Edmonton on the road for this game.  I just don't think that the Eskimos will lose two games in row.
Play: Eskimos -1
Toronto Argonauts vs Winnipeg Blue Bombers
All our our top sportsbooks currently do not have odds up for this game.  If this changes I'll add a pick here as well, but until then I can only say that I like the Argos to win this game.
BC Lions vs Hamilton Tiger-Cats
BC +8.5
Hamilton -8.5
The theme of this season has been the Eastern Conference really taking it to the West.  Hamilton has been no exception with wins over Winnipeg (twice) and Calgary.  They did lose on the road to Calgary, but that was week 1 and they only lost be a single point.  The Hamilton offense has been firing on all cylinders these past few games with 31+ points in their last 3, and I just don't see them letting up.  They've been absolutely killing it at home and this week will be no exception.
Play: Tiger-Cats -8.5
Ottawa Redblacks vs Calgary Stampeders
Ottawa +8
Calgary -8
The Redblacks are for real this year.  Yes, they've made a habit of coming behind for their wins, but the the fact remains that they are getting the W's.  They did lose in a blow out to Edmonton their last time on the road, but they've beaten every team they've faced not named "Eskimos" this season.
The Lions are coming off a big win over those same Eskimos last week at home, but it's not like they've been dominant in their own building this season.  They won last week by a field goal, and also won in week 3 against the abysmal Roughriders by just 3 points.  In the one game an Eastern Conference team came to town, the Argos beat BC 30-27.  I'm very confident that the Redblacks will keep the game within at least a touchdown.
Play: Redblacks +8
Tagged With : CFL betting • CFL week 8