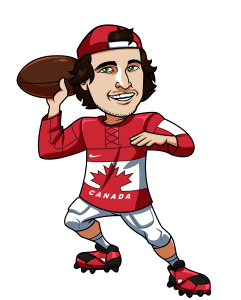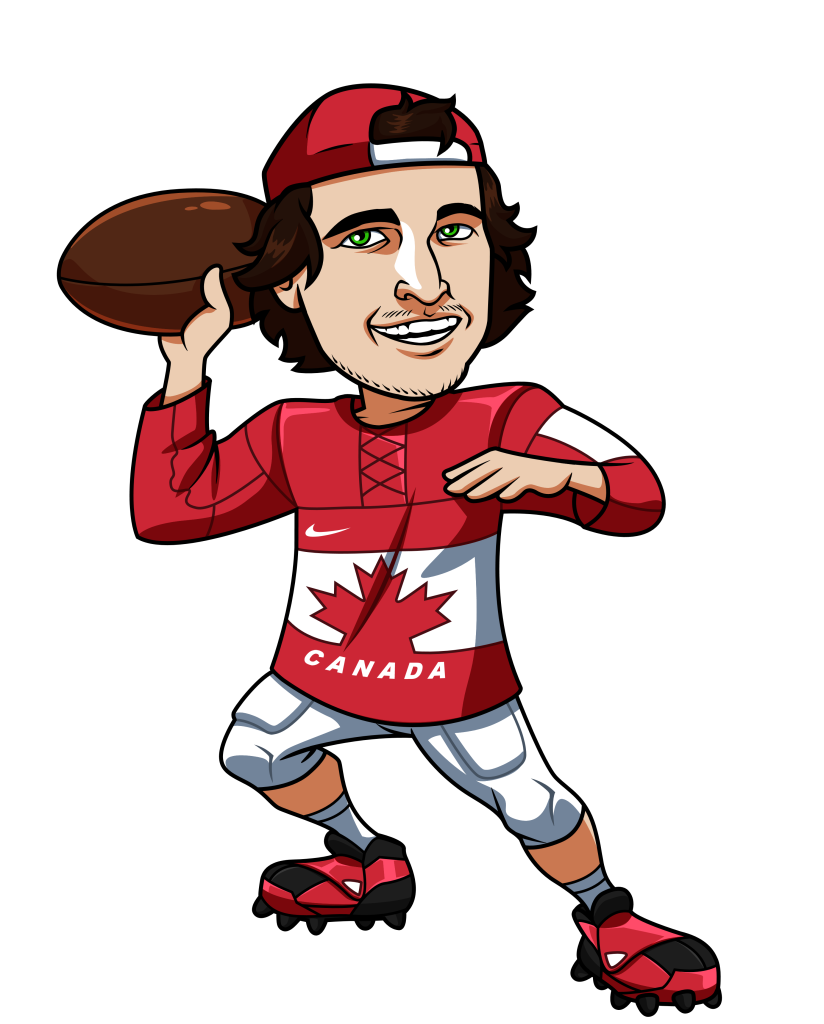 Last week I went 2 for 3 against the spread with the CFL games on the schedule, which brings my season record to 12-7.  When I wrote last week's post the Argos vs Bombers game betting lines weren't available, which is why there were only 3 games chosen.
I'm hoping to keep this solid record going into week 9 this week.  Once again, I'll be using SportsInteraction.com for all of the CFL spreads this week.  All the spreads have odds of 1.91 unless otherwise noted.  Click here for a full Sports Interaction review.
Montreal Alouettes @ BC Lions
Montreal +3
BC -3
Montreal lost a tight game at home last week to the Edmonton Eskimos.  That loss pushes the Alouettes down to 2-5 on the season.  They head to BC to take on a Lions team that just was dealt an embarrassing loss in Hamilton last week, 52-22.
BC only has a 3-4 record, but they've been strong at home on the season.  They've won 2 of their 3 home games, with the only loss coming by 3 points to a very strong Toronto team.  In their last home game they beat the same Edmonton team that got the better of Montreal last weekend.
This is a very important game for both teams and I think the home field advantage will play a big factor.  Montreal has yet to win on the road this season, having gone 0-3, but they've not lost a road game by more than 3 points.  That said, I still think BC minus the points is the correct play here.
Play: Lions -3
Hamilton Tiger-Cats @ Edmonton Eskimos
Hamilton -2
Edmonton +2
This is a huge game between arguably the two best teams in the league.  Edmonton got back in the win column last week on the road in Montreal, while Hamilton continue to just dominate at home winning by 30 points over the Lions.  Hamilton has absolutely been destroying teams, but it will be interesting to see how they perform now that they're back on the road.  Even in their two losses though the Tiger-Cats only lost by a combined 4 points, while their wins have been very decisive.  The Ti-Cats are now +107 points on the season, which is by far the best in the CFL.
Edmonton is a very strong team though as well, and they are equally scary at home.  Edmonton is 3-0 at home with a combined score of 108-25.  They've only lost once since week 1 and I'm very surprised they aren't the favourite in this game, seeing how well they've played at home this season.  Edmonton also boasts by far the best defense in the CFL with only 101 points allowed so far this season.
Each of these teams have absolutely destroyed at home, so I'm taking the home dog in this game without any hesitation.
Play: Eskimos +2
Calgary Stampeders @ Saskatchewan Roughriders
Calgary -6
Saskatchewan +6
Calgary absolutely demolished a strong Ottawa team last week at home 48-3.  They put their bye week to use and came out and destroyed.  Now they're up against a Roughriders team that is 0-7, but very hard to read because they actually continue to keep games close.  Only 2 of their 7 losses on the season have come by more than the 6 point spread being given.  Combine that with the fact they are coming off a bye-week and I think the smart money is on the Roughriders at home this week, even if they have yet to win a game this season.
Play: Roughriders +6
Ottawa Redblacks @ Toronto Argonauts
Ottawa +9 (1.87)
Toronto -9 (1.95)
Ottawa got destroyed last week, but that was on the road, out west, against a team coming off a bye-week.  Toronto has put together a lot of wins this year, but they haven't always been that convincing, which is why this 9 point spread is a lot to ask this week in my opinion.
I like the Redblacks to at least try to keep this game close.  They did win their 1 road game in the East this year, way back in week 1, but haven't had any luck when heading out West.  I don't expect the Redblacks to win the game, but I don't think they will get blown out two weeks in a row.
Play: Redblacks +9
You can bet on any of these games yourself at SportsInteraction.com.