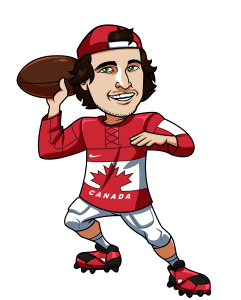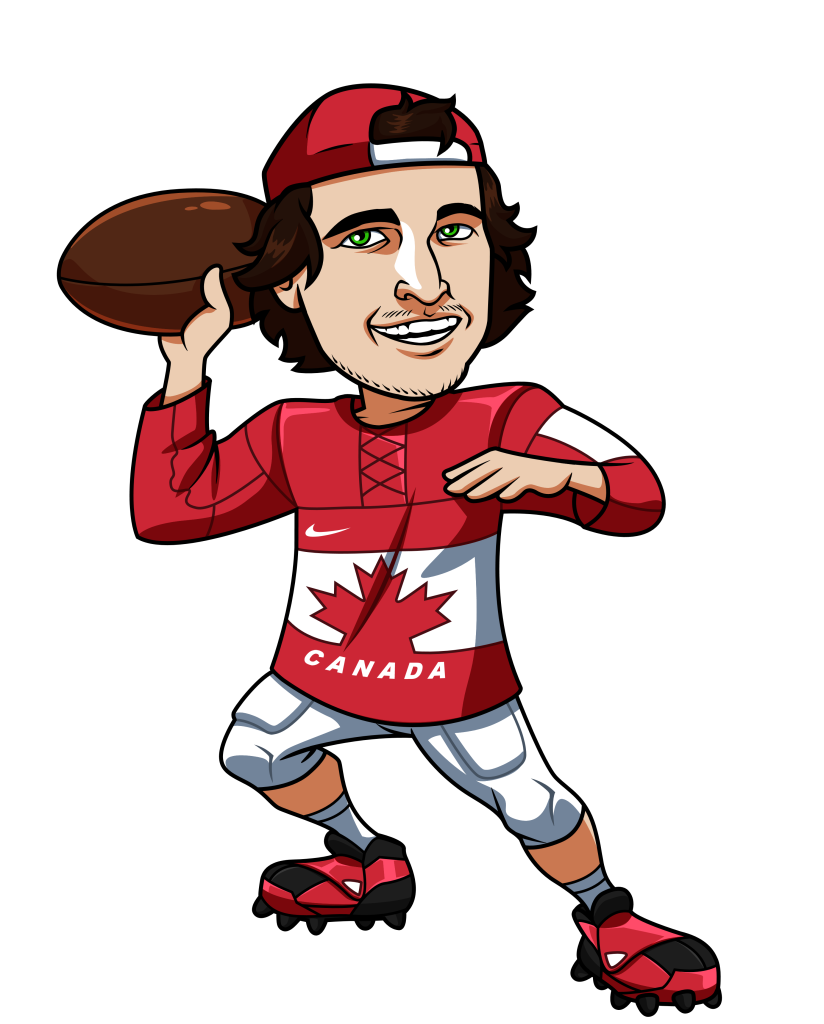 I prefer American Thanksgiving to Canadian Thanksgiving and it's not even really close.  This Thursday I'm going to get to chill out and watch a full day of NFL Football on a Thursday.  This is the only day of the NFL season where you get to watch football for a full day other than a Sunday, so I'm excited.
Last weekend I went 3-1 with my NFL picks and true to form my 3 wins were huge wins easily covering the spread (Bucs covered by 33.5, Chiefs covered by 27, Packers covered by 17), while my lone loss was a tough one with the Rams losing by a field goal when I had them +2.  That's the way she goes sometimes though and I have to be confident that I destroyed those other spreads heading into week 12.
Because of this rare American Thanksgiving week I'm going to be doing this picks article outlining my picks for each of Thursday's games and follow it up with my Sunday picks likely on Friday, so check back for that.
I'm using SportsInteraction.com for all of these spreads and predictions.  Check out my full SIA review.
Philadelphia Eagles @ Detroit Lions
Philadelphia (1.91)
Detroit (1.91)
The Lions are riding a two game winning streak in which their defense has played very good against a couple of fairly high powered offenses (Packers & Raiders).  They're home again against a Eagles offense that is back to being completely disfunctional.  Mark Sanchez is the QB again for the Eagles this week and after a pretty poor performance on Sunday he doesn't have much time to go back to the drawing board before playing in Detroit this week.  If the Lions can shut down DeMarco Murray at all I like their chances on that side of the ball.
Add in the fact that the Eagles secondary is just brutal and I'm excited to see how Calvin Johnson can do Thursday against a team that really won't be able to cover the big man.  I think the Lions will be able to put up points through the air easily enough this Thursday, en route to a big win.
Play: Lions 1.91
Carolina Panthers @ Dallas Cowboys
Carolina -1
Dallas +1
And the Panthers still get no respect.  This team is 10-0 and they just thrashed the Redskins 44-16, but they are only 1 point favourites heading into Dallas.  Yes, the Cowboys are once again a legitimate opponent with Romo throwing the ball, but this team has more issues than just at QB.  It was a big win for the Cowboys in Miami last week, but the Dolphins have a weak defense and Romo still threw 2 interceptions and the team relied on a defensive TD to build their early lead.  I think the Cowboys will be in tough against this high end Panthers defense.
Then on the other side of the ball you have Cam Newton.  He may have no wide receivers, but he's shown he doesn't need them.  He'll find a way to get points on the board.
Play: Panthers -1
Chicago Bears @ Green Bay Packers
Chicago +9.5
Green Bay -9.5
The Bears only lost 17-15 to the Broncos on Sunday.  A win there would have brought the Bears to 5-5 on the season, which would be very impressive for a team most experts had pegged in last place to begin the season.
The Bears defense isn't nearly as bad as many people think.  The Bears have only given up an average of 18 points per game since their bye in week 7.  In week 1 of the season the Packers beat the Bears 31-23, but their offense hasn't been clicking as well of late.  I think the Bears can keep the Packers to under 25 points, so if they can put up a few points themselves they should easily be able to beat this spread.
Play: Bears +9.5
Tagged With : American Thanksgiving • NFL betting • NFL Picks • NFL Spreads