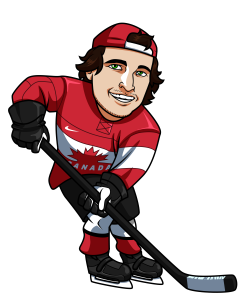 I'm happy to report that I went 4 for 4 with my Eastern Conference series picks from the first round.  That did include 3 fairly big favourites, but the Islanders pick was an underdog play that came through.  All-in-all it was a flawless first round in the East and I'm hoping to follow that up with another couple series pick wins here in the second round.
All of the odds below are from Bet365.com.  They're one of our top rated sportsbooks for Canadians and it looks like they are offering the best odds for these second round series.
Tampa Bay Lightning (2) vs New York Islanders (WC1)
Islanders 2.35
Lightning 1.64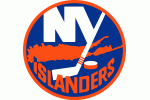 This may come as a surprise, but I'm picking the New York Islanders to pull off another minor upset in the second round and advance to the Conference Finals in the East.
Most people would agree that the Islanders were slightly outplayed by the Panthers in the first round of the playoffs, but John Tavares has come to play in these playoffs and he showed why he was the biggest superstar in that first round with some very timely goals for the Isles.  New York showed that they are able to match up fairly well against teams with depth up front, with their full core of defensemen (Leddy, Hamonic, De Haan, Boychuk and Hickey) playing some very solid hockey.  Now that Pulock is out with an injury, Marek Zidlicky has been pushed into the lineup, and with his experience, that's not exactly a bad choice for a 7th defenseman.
The real test with the Lightning will be if the Islanders are able to slow down the Kucherov-Johnson connection.  If Stamkos doesn't play, the Kucherov line is really the only major threat to score even strength for the Lightning.  I think this will be a huge factor in this series because if the Islanders can stay out of the penalty box and keep the potent Lightning PP off the ice, I think it will be difficult for Tampa Bay to score.  That said, Stamkos did practice today in a non-contact jersey, but I still think it's a stretch for him to play in this series.
The Lightning played the worst team in the playoffs in the Red Wings, which is why I'm not really sure what to make of this team without Stamkos.  This will be a bigger test and I don't expect them to pass this one.
This could come down to which star duo has the better series between Kucherov-Johnson and Tavares-Okposo, and I'm leaning towards JT in this one.
Play: Islanders 2.35 @ Bet365.com
Pittsburgh Penguins (2) vs Washington Capitals (1)
Penguins 2.00
Capitals 1.83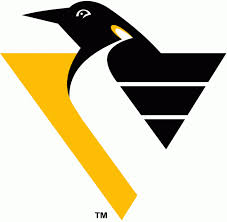 All eyes will be on this series in the Eastern Conference.  The classic Ovechkin vs Crosby rivalry is set to once again take center stage, and both of these players have been playing some very solid hockey of late.
We saw how potent this Penguins offense can be when everyone is healthy and firing on all cylinders in the last few games against the Rangers.  With Malkin back as a threat on the powerplay and on the third line, the sky is really the limit for this team.
The problem is that they are up against the best team in the NHL from this season.
I see this series as a back and forth affair that could come down to a few bounces.  I think a very strong case could be made that these are currently the best two teams in the league, so it's somewhat unfortunate that this has to be a second round series, but that's how the bracket system works these days.
I'm taking the Penguins as small underdogs, because the number of weapons they have when healthy may even be too much for the Caps.
Play: Penguins 2.00 @ Bet365.com
So, I went 4-0 for +2.84 units with my first round Eastern Conference series picks, and now I'm taking a couple of underdogs in the second round.
Check back in the next couple days for my Western Conference picks.
Tagged With : NHL Picks • NHL Playoffs • Round 2