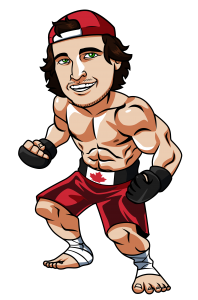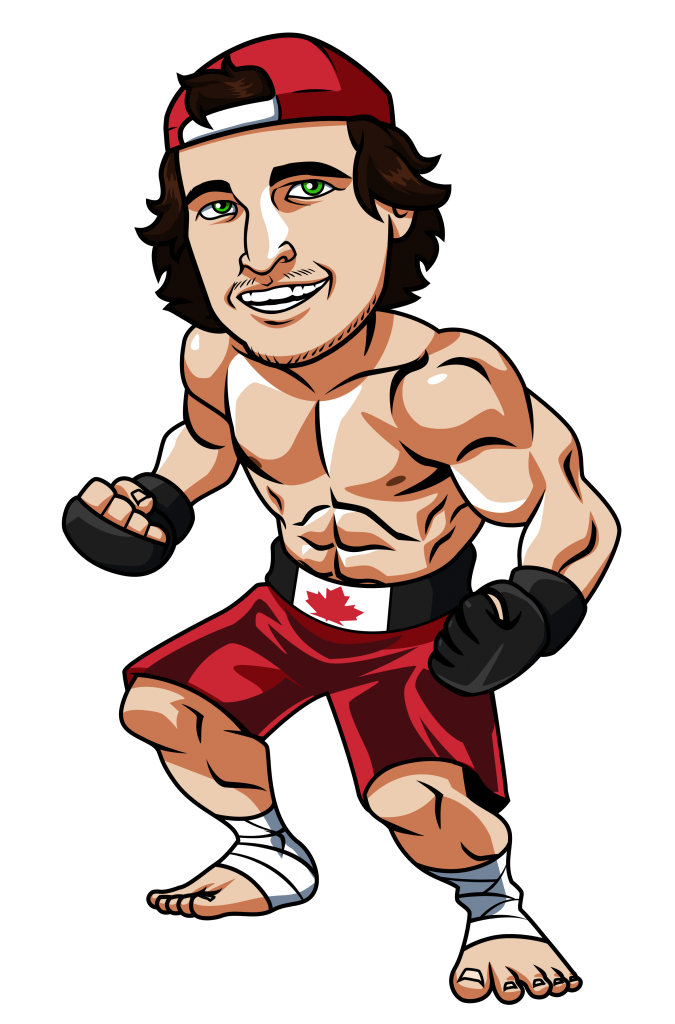 I'm still pumped up from UFC 194, which is why I've decided to put out my picks for next weekends UFC on Fox card so early in the week.  I didn't do well with my UFC 194 picks, but seeing Rockhold simply dominate Weidman and McGregor land that super fast knockout on Aldo more than made up for the money I lost with my bets.  I'm hoping to make it back this week though with UFC on Fox 17.
I'll be using the best odds I can find among our top rated sportsbooks for Canadians.
Rafael dos Anjos vs Donald Cerrone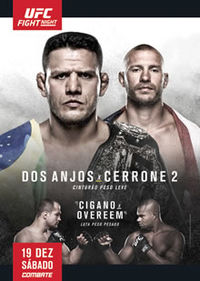 Cerrone and dos Anjos fought just over two years ago and that fight ended in a decision win for dos Anjos.  This fight happens to be Cerrone's last loss in his MMA career, as he's strung together 8 wins since that loss, staying very active as he earned his way up the ranks to get this title shot.  With all of these fights you could see Cerrone grow as a fighter and I'm confident that this will be a different type of fight between these fighters.
That said, dos Anjos looked absolutely amazing in his title fight win over Anthony Pettis earlier this year taking the champ down easily to grind his way to a 5 round win.  This wrestling style doesn't seem to have worked as much in the UFC of late though, with us seeing strikers able to find ways past superior wrestlers in big fights of late (Holm, Rockhold, McGregor, to name a few).  It seems like the refs are standing up fights much quicker than they have in the past as they attempt to make fights as exciting as possible for the fans.
Cerrone will have the advantage standing and if he can land some of his devastating leg kicks early that could really affect dos Anjos' take down attempts, and if this fight stays standing Cerrone will continue to land hard kicks all over the legs, body and head of dos Anjos.  Based on the odds I'm leaning towards Cerrone in this fight.  I think the UFC would prefer to see Cerrone win and set up a fight against Conor McGregor, which I think may lead to the ref standing these guys up faster than usual, which can only benefit Cerrone.
Play: Donald Cerrone 2.80 @ SportsInteraction.com
Michael Johnson vs Nate Diaz
I'm not a fan of the Diaz brothers at all.  They get fights against much superior fighters based on their trash talking, which is able to allow the UFC to sell the fights.  Diaz has now lost 3 of his last 4 fights and once again he enters the cage against a fighter that is on another level than him.
Michael Johnson should be able to take this fight to the ground and absolutely dominate Diaz throughout the fight.  He's coming off a tough split decision loss to Beneil Dariush and he will be very motivated to put forth a dominant performance.
Play: Michael Johnson 1.23 @ SportsInteraction.com

Junior dos Santos vs Alistair Overeem
Overeem has finally strung a couple decent wins together, but this is a massive step up in competition from Roy Nelson or Stefan Struve.  Overeem is a decent martial artist overall, but at heavyweight if you have a suspect chin you'll be going unconscious if you get caught by pretty much anything that dos Santos throws.  I have no doubt that dos Santos will be able to find Overeem's chin with the leather and that should be enough to put the Dutchman's lights out.
Dos Santos only has losses to Cain Velasquez in the UFC and I can't see us adding another name to that list this Saturday.
If you can find dos Santos via knockout betting lines I'd jump at the opportunity.
Play: Junior dos Santos 1.28 @ SportsInteraction.com
Tagged With : MMA betting • UFC betting • UFC on Fox