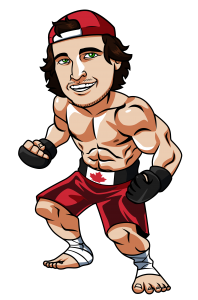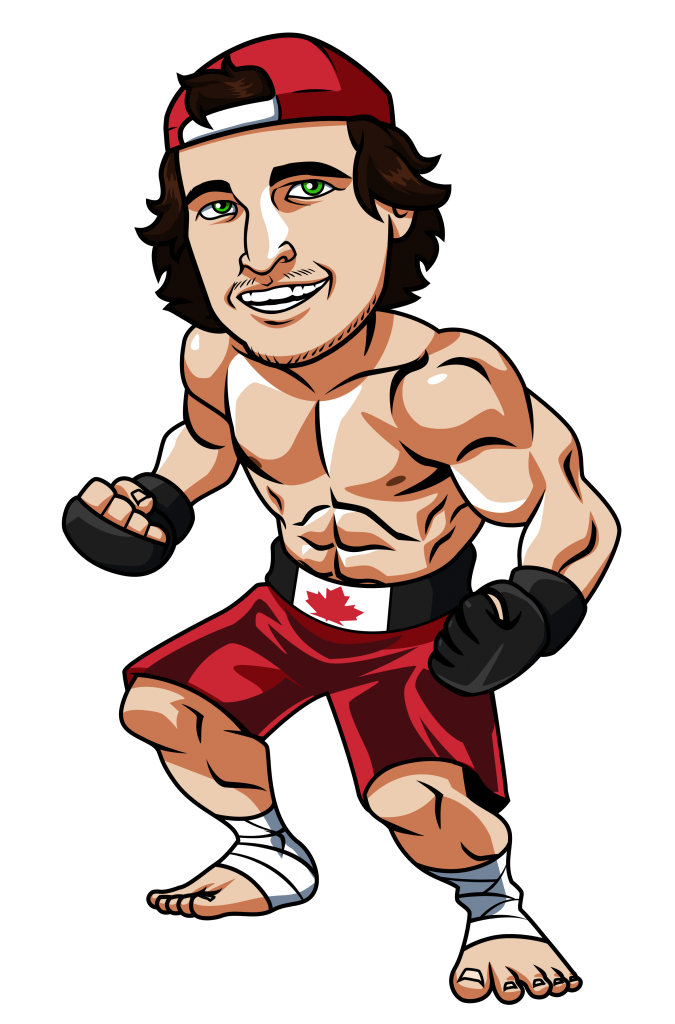 Last Saturday's fight night card was a lot of fun with a ton of finishes and exciting fights.  I was pretty rattled after the Bethe Correia vs Marion Reneau fight because first of all I thought Reneau definitely won the first round, which would have resulted in a 29-27 scorecard and secondly I also had some money on Reneau inside the distance so that 3rd round where she was just destroying Correia, but couldn't get the finish was tough to watch.  Reneau was my top play last week and I guess at least we didn't lose the wagers with the draw voiding the bets, but it was still tough to deal with.  On the bright side my other two picks from that card were winners, so it was a 2-0-1 night, so I can't complain overall.
This week the UFC heads to London, England with a really solid card with a lot of depth.  The main event between Manuwa and Anderson doesn't excite me too much, but some other fights on this card such as Gunnar Nelson vs Alan Jouban, Leon Edwards vs Vicente Luque and Tom Breese vs Oluwale Bamgbose are fun fights that have meaning in their divisions.  I also always love watching Joe Duffy fight, although the UFC did give him a pretty easy fight to finish off his contract with, likely so he doesn't up his value with a big win.
Like I said above, this card is in London, which means we will be treated to it in the afternoon and evening here in Canada, which I love.  The undercard gets underway at 1:30pm and the main card, which will be on the Fight Network takes place at 5pm.
Here are my picks….
Gunnar Nelson vs Alan Jouban
The UFC finally gave Jouban a ranked opponent, but unfortunately for him they gave him a guy in Nelson who is every bit deserving of his ranking, rather than one of the old guard like Brown or Ellenberger who no longer deserve to be in the top 15.  Jouban will definitely have his hands full with Nelson.  Jouban is a good striker and I will give him a slight edge on the feet, although Gunnar has looked much better standing in recent fights, but Nelson is simply on another level once this fight hits the mat.
Nelson looked bad in his fight with Demian Maia, but don't be fooled by that, he is an elite grappler and jiu jitsu practitioner.  Maia is just the best in the world.
I expect Nelson to stand with Jouban for a little bit, and likely hold his own, before using some chain wrestling to get a takedown and likely a submission on the mat.
I would be shocked if Nelson loses this fight.
Play: Nelson 1.36
Brad Pickett vs Marlon Vera
This is Pickett's retirement fight, but that does not mean that Vera is going to take it easy on the vet.  Vera is a young 24 year old fighter who has been improving since his time on the Ultimate Fighter Latin America.  This will be a step up in competition for him, but Pickett's best days are far behind him and I expect the young fighter to take advantage.
Pickett has lost 5 of his last 6 fights with the only win coming via split decision over Francisco Rivera (who has also lost 5 of 6 in the UFC).  Even before that his second most recent win was way back in 2014 against another old man in Neil Seery.  Simply put Pickett is at least 5 years removed from being a good fighter and I expect Vera to show us a young man vs old man fight en route to a win this Saturday.
Play: Vera 2.25
Vicente Luque vs Leon Edwards
This is actually the fight I'm most excited for on the card.  Leon Edwards has looked good in the UFC, especially coming off a big win over Albert Tumenov where he sunk in a rear naked choke for a third round submission.  That said, I'm super high on Vicente Luque and think he could be a future UFC champion at 170 pounds.  Luque is coming off of two first round, 1 minute in knockouts of a couple decent fighters in Hector Urbina and Belal Muhammad, and he just looks like a different, more evolved fighter than the one we saw on The Ultimate Fighter.
Luque had a ridiculous 2016, spending just about 5 minutes inside the octagon en route to 3 early finishes and I think he will continue this momentum with a big win on enemy soil this Saturday.
Play: Luque 1.67
I'm going to stick with those three plays for now.  If you want some information about the main event, I'm leaning towards Jimi Manuwa at 1.70 to get the win.
Tom Breese 1.40 and Brad Scott 2.30 to get the wins.
Tagged With : UFC betting • UFC picks