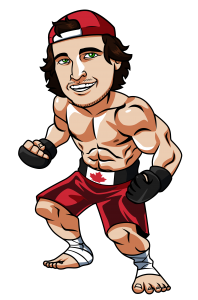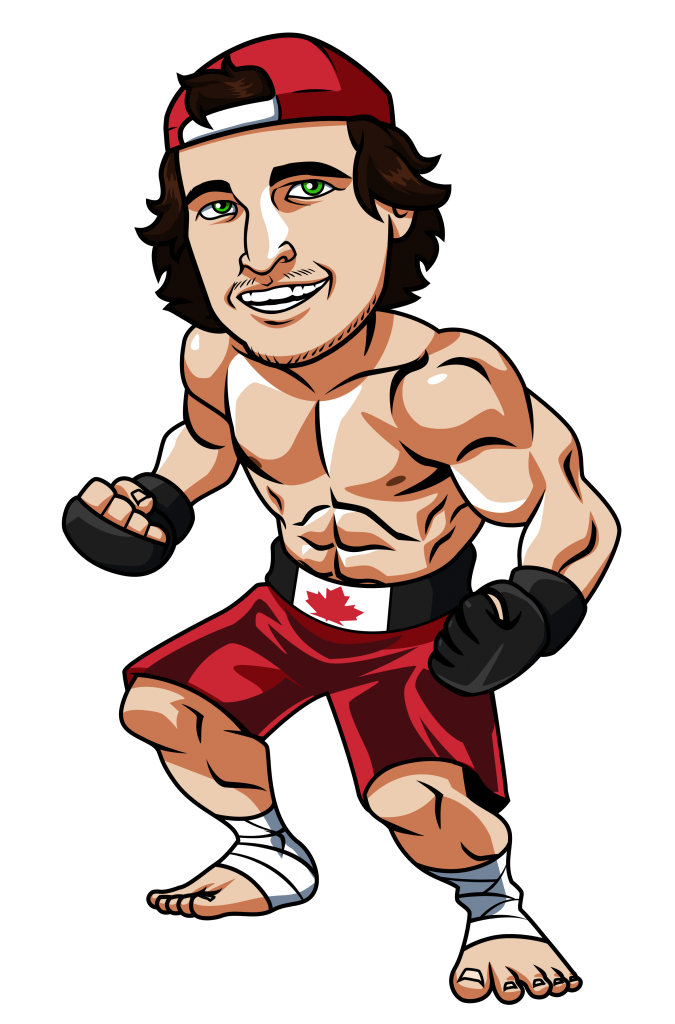 UFC 209 was a bit of a letdown with the main event being a snooze fest that ultimately finished in a controversial decision and the co-main of Ferguson vs Khabib being scrapped the day before with Khabib having trouble with his weight cut.  The UFC isn't really off to the best start this year, but we have several cards coming up that should deliver.
This week the UFC heads to Fortaleza, Brazil for Fight Night 106 that features a headliner between Kelvin Gastelum and Vitor Belfort.  This is actually a very solid card for a Fight Night event with a good mix between big names and prospects including Shogun Rua, Edson Barboza, Beneil Dariush, Ray Borg, Tim Means and Kevin Lee.
The main card, which features 6 solid fights, gets underway at 10pm EST on TSN5.
I'm going to try something different this card.  Instead of providing a pick for each of the main event fights I'm only going to give my picks for fights when I really like the bet.  So you're getting my best plays below.
Let's get into my picks.
Kelvin Gastelum vs Vitor Belfort
Gastelum is a huge favourite in this fight and rightfully so.  He looked great in his most recent fight at middleweight against Tim Kennedy.  He was fast, fluid and flowing on the feet, while also scrambling very well and actually finding great grappling positions against the bigger Kennedy.
Belfort is a shot fighter.  He was a beast when he was allowed to use his TRT exemption, but since then he only has a win over Dan Henderson and has been finished in 3 of his last 4 fights.  Belfort has the skill and power to come forward with a huge flurry a couple times in the first round, but if he doesn't get the finish in those flurries he gasses and is toast for the fight.
I expect Gastelum to be able to weather the storm and use his movement to avoid getting clipped early in this fight.  Then he should take over late in the first round and likely finish at the end of the round or more likely in the second.
Play: Gastelum 1.26 @ SportsInteraction.com
Bethe Correia vs Marion Reneau **Top Play**
For a fight that is close to a pick'em I'm very confident that Reneau should be able to get the job done in this fight.  Reneau is 3-2 in the UFC and her split decision loss against Ashlee Evans-Smith was widely considered to be a win by media members.  That means that her only real loss in the UFC came against Holly Holm.  Holly used her kick boxing skills to keep range and pick apart Reneau at distance.  It was a good safe performance by Holm, but it didn't do much to make me think Reneau wasn't a solid UFC fighter.  She also has a finish over Jessica Andrade, who we've seen is an absolute beast at 115 pounds and most recently finished Milana Dudieva via TKO in her last time inside the Octagon.  Everything I see from Reneau makes me think she is a complete mixed martial artist who is also very athletic and intelligent.
On the flip side Bethe Correia's UFC wins are less impressive than Reneau's, but because she knocked off some of Rousey's teammates she earned that title shot with Rousey, which brought her into the mainstream.  Just because she got a title shot does not make her a good fighter.  In fact she was knocked out by Rousey in 34 seconds in that fight and we've since learned just how poor Rousey's boxing is, which brings up big questions about Correia's ability.  Since that fight she lost a split decision to Raquel Pennington and won a split over Jessica Eye (more media members scored it for Eye).  Watching those fights, Correia does not bring much in the way of finishing ability like she was touted coming into her Rousey fight and her technique is very suspect.
Reneau should be a big favourite heading into this fight and the fact that this is close to a pick'em makes Reneau a great bet.  You can also find Reneau at odds of 4.40 to finish inside distance, which I think is also a very solid bet.
Play: Reneau 1.87
Jussier Formia vs Ray Borg
Borg is one of the best prospects in the UFC.  He absolutely thrashed Louis Smolka in his last fight, taking him down at ease to win a dominant decision.  Borg will have his hands full with Jussier Formiga, who has made a career of sticking right around the #3 or #4 best fighter in the division.  That said, Formiga doesn't do a ton on that feet and that should allow Borg to get inside and work his takedowns.  If he can do damage once on the mat, while avoiding submission attempts from Formiga I do expect Borg to be able to win a decision in this fight.
Play: Borg 1.95 @ SportsInteraction.com
I'm sticking with those three plays this week.
I do think Shogun should be able to win against Villante, but he's getting up there in age and Villante has the ability to finish fights with one punch.
As for Barboza vs Dariush, I'm leaning towards Dariush, but I'm having a hard time getting a read on how this fight is going to play out.
The Means vs Oliveira fight is another one I can't be confident picking.  Means was the better fighter in their first meeting, which ended in a no contest, but rematches are a strange thing because it gives fighters the ability to adjust, which is why you often see fighters who lost the initial fight figure their opponent out and get the win.  I'm not saying that happens here, but I'm not one of the many pundits who is counting Cowboy out based on his last performance.
Tagged With : UFC betting • UFC picks