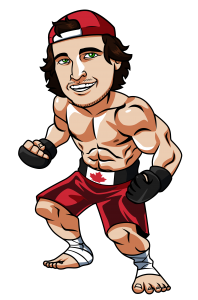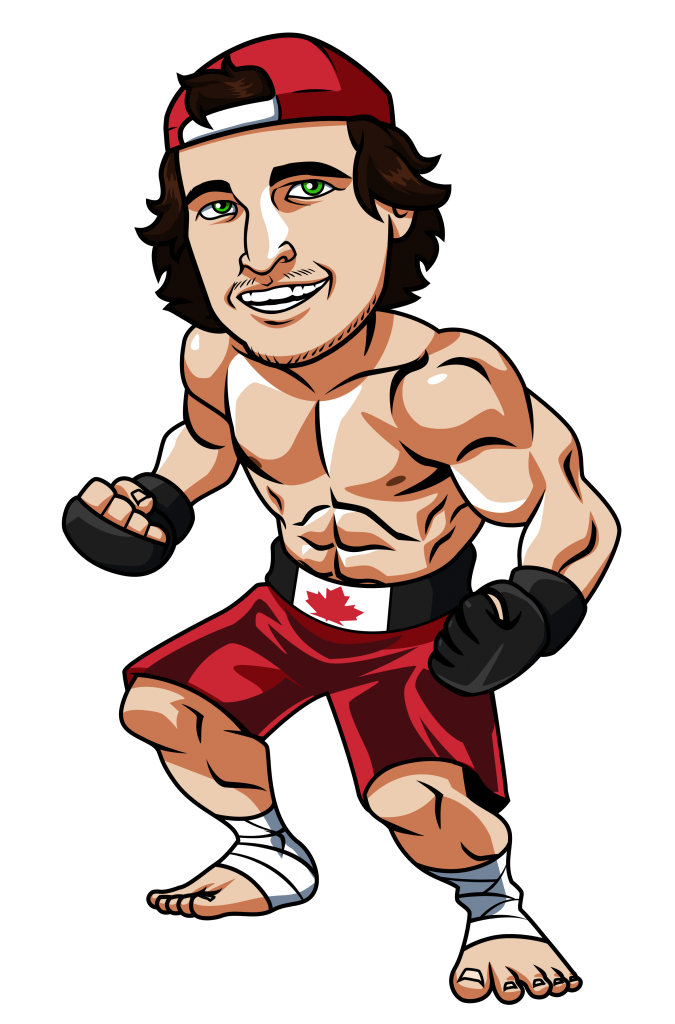 The epic weekend that was UFC 200 weekend just finished on Saturday, but we're jumping right back into the UFC waters with another Fight Night event taking place this Wednesday in Sioux Falls, South Dakota.  The card took a hit when Michael Chiesa was forced to pull out of the main event fight against Tony Ferguson, but they found a promotional newcomer to fight Ferguson and bumped up the Lineker vs McDonald bantamweight fight to the main event.
I did great on my UFC 200 betting picks going 4-1 for my 5 picks including Lesnar, Nunes and Aldo underdog picks, so hopefully I can continue that momentum into this card.
I'll be using the best odds I can find between the 3 of our top rated sportsbooks for Canadian bettors for these picks.
Michael McDonald vs John Lineker
Michael McDonald is a very strong bantamweight fighter who fought for the interim UFC bantamweight title with Renan Barao just a few years back.  He lost that fight to Barao, but lets not forget that Barao was in his prime at that time and was tearing bantamweights apart for a few years.  After that fight he had a couple more fights in 2013, beating Brad Pickett and then losing to Urijah Faber.  After that Faber loss McDonald missed a couple years due to injuries before coming back at UFC 195 this past January and quickly beating Masnori Kanehara with a performance of the night.  After that tune up fight to get the ring rust off he's not back in the thick of the division fighting a top ten opponent.
Michael McDonald is actually the higher ranked fighter of these two getting the #5 slot after destroying Kanehara, but this is the fight he will have to prove he is still the same fighter after the two years of injuries.  I expect him to show why he is considered one of the top fighters in the division and a legitimate title contender.
Lineker has heavy hands, but he's really not faced top flight competition since jumping up to bantamweight.  I think he will have his hands full with McDonald in this fight.  In my opinion McDonald should be the slight favourite here, so he's a great pick as a 2.50 underdog.
Play: McDonald 2.50 @ Bet365.com
Tim Boetsch vs Josh Samman
It's starting to look like TIm Boetsch's best days are behind him.  He's now on a three fight losing streak and has been finished in all of these fights by Leites, Henderson and Herman.  Henderson and Herman especially are no longer top end fighters and these losses really bring into question if Boetsch has lost his chin.  I could see him being cut after this loss to Josh Samman.
Samman is coming off a loss, but it was to Tamdan McCrory who had been on a good little tear of his own.  I think Samman should be the better fighter in all areas in this one and definitely the more athletic of these two guys.  Look for Samman to get this win and send Boetsch packing his bags out of the UFC.
Play: Samman 1.45 @ Bet365.com
Oleksiy Oliynyk vs Daniel Omielanczuk
In the only heavyweight fight on the card we have an interesting battle between a couple of Eastern Europeans.  Oliynyk had two UFC fights back in 2014, finishing both of his opponents in the first round, but he's been battling knee injuries in the year and a half since.  Ring rust could be an issue for the big man who is getting up in age at 39 years old.
Omielanczuk isn't quite the finisher that Oliynyk is, but he is on a two fight winning streak in the UFC and looks like he is continuing to improve.  He's the younger man at 33 years old and I think if he can weather the early storm from Oliynyk he should have the better conditioning and bet able to grind out a submission or a decision win.
Play: Omielanczuk 2.70 @ Bet365.com
Eric Spicely vs Sam Alvey
Sam Alvey is an interesting fighter to handicap because he's so one dimensional in how he generally wins fights.  He doesn't throw a lot of punches, but the ones he does throw have the ability to finish a fight.  He has three knockout finishes in his 6 UFC fights, all in the first round, but he's lost his other 3 fights.  He's a bit of a slow mover and I think a good game plan like the one Elias Theodorou used on him a month ago should be able to win the fight.
Spicely is making his UFC debut, but looking at his 8-0 record he has a lot of submission victories and if he can get Alvey to the canvas he might be able to work for a finish.  This bet is mostly a fade on Alvey, who I think is overrated in the UFC.  If he can't get an early finish I think Spicely has a great chance for the upset in this spot.
Play: Spicely 3.00 @ Bet365.com
Tagged With : John Lineker • Michael McDonald • MMA betting • Tony Ferguson • UFC Fight Night