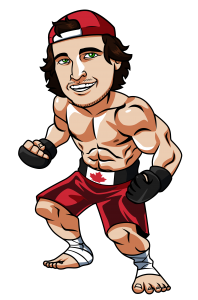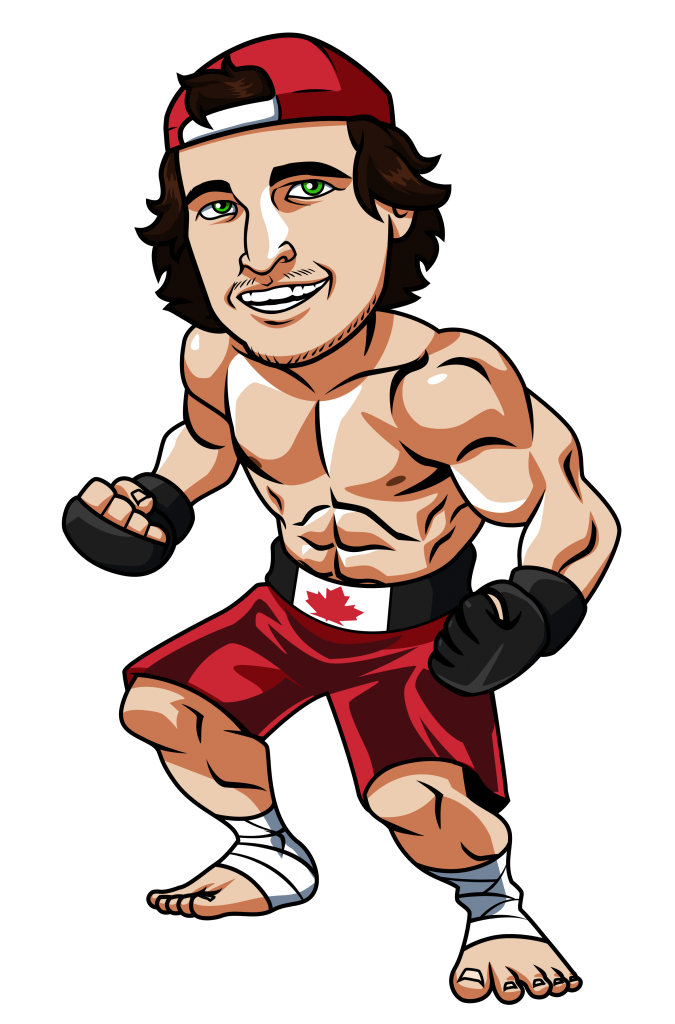 There's 12 fights on the massive UFC 200 card and there's a few fights that I'm keying on in terms of my betting picks.  From the top to bottom of this card there are intriguing match ups and big names in every single fight.  This is the great thing about UFC 200.  Straight from the word "go" we are going to be treated to exciting and interesting fights this Saturday night.
I'm going to get right into my top bets for UFC 200.  I'll only be doing write-ups and predictions for fights that I have picks for, and I will be using the best odds I can find from any of our recommended sportsbooks for Canadians for my picks.
Daniel Cormier vs Jon Jones
***Update*** I'm sure you've all heard by now that Jon Jones has been pulled from this fight due to potential doping.  I woke up to this news on Thursday morning and I'm extremely bummed out because I was really looking forward to this fight.  I'll update this page if Cormier gets a new fight…..
Brock Lesnar vs Mark Hunt
This is a very intriguing match-up.  We have basically the best KO striker in the division in Mark Hunt, against probably the best heavyweight wrestler of all time in Brock Lesnar.  Most people seem to think that Mark Hunt is going to knockout Lesnar in this fight in the first round.  And although that's definitely possible, I actually expect Lesnar to be able to put Mark Hunt on his back with a double leg takedown followed up by some ground and pound.
Mark Hunt was ground and pounded by Stipe Miocic just over a year ago, and Lesnar is a much better wrestler than Stipe is.  And let's also not forget that Roy Nelson was able to take Hunt's back after a takedown in the second round of their fight.  I think Hunt's takedown defense is being overrated in this fight.  I will be surprised if he doesn't get taken down by Lesnar's first charging takedown.  And let's be honest, it's very difficult for Hunt to land a knockout punch on Lesnar moving forward.
Lesnar has probably known about this fight for much longer than Mark Hunt did, and I expect he will be well prepared.  He didn't need to come back to the UFC, but he wanted to show that he is a legitimate beast and that he was fighting at far from his best in his last two UFC fights while battling diverticulitis.  This is a great style match-up for Lesnar and if he looks like a decent version of himself I expect him to get the takedown and ground and pound Hunt for the TKO.
Play: Lesnar 2.45
Miesha Tate vs Amanda Nunes
I'm surprised that Tate is such a big favourite in this fight.  I'm just not that sold on Tate.  She's a tough fighter with a lot of heart, but I think she will be vastly overmatched on the feet in this fight with Nunes.  Let's not forget that Tate was down 3-1 in rounds in her fight with Holm and was getting destroyed on the feet before taking Holm's back and getting the submission.  The difference between Holm and Nunes, is that Nunes goes for a finish, while Holm is generally content with dominating rounds while not really going for the KO.  Holm actually has only knocked out Rousey in the UFC, while getting a couple safe decisions before that.  Nunes on the other hand is a finishing machine. She is 12-4 in her MMA career and her first 11 wins were finishes.  I think Nunes has a legitimate shot to finish Tate in the first couple of rounds and cause the women's bantamweight belt to continue to change hands.
Play: Nunes 3.00
Frankie Edgar vs Jose Aldo
Frankie Edgar is on a tear since his last loss to Jose Aldo and is a much improved fighter, but I'm still surprised he's the favourite here.  Let's not forget that Jose Aldo was the UFC/WEC title holder for 11 straight fights before running into Conor McGregor's left hand in a fight where Aldo was just not himself mentally.
Aldo and Edgar both desperately want this title and a shot at Conor McGregor, so I expect both men to bring their A-game.  Although I think Edgar has a great shot at winning, I still give Aldo the slight edge in this fight.  He's a really tough style match up for Edgar and if we see both men at their best, I think Aldo has the higher ceiling.
Play: Aldo 2.00
Travis Browne vs Cain Velasquez
Velasquez hasn't won since 2013, and it's been a tough three years for him with a lot of injuries derailing his career, along with that title loss to Fabricio Werdum in Mexico City.  I still believe that the best Cain Velasquez is the best heavyweight fighter in the world.  He's been given a bit of a layup here in my opinion with this fight against Travis Browne.
Browne looked ok in his last fight against Matt Mitrione, but he eye poked Mitrione several times and I definitely think that played a factor in the outcome of that fight.  Before that he was TKO'd by Andrei Arlovski in a fight where he looked quite bad and four fights ago he lost a decision to Fabricio Werdum.
I don't think this fight will be close.  If we see a good version of Velasquez he should be able to steamroll through Browne and put his name back in the hat for title contention.
Play: Velasquez 1.34
Johny Hendricks vs Kelvin Gastelum
Johny Hendricks is coming off a brutal performance where he was embarrassed with a TKO against Wonderboy Thompson.  Hendricks had the absolute worst game plan in that fight as he basically just rushed forward and got picked apart by Wonderboy Thompson who is the last fighter you want to rush in against.  That said, everyone is allowed a bad performance and I'm expecting Hendricks to bounce back with a much better game plan against Kelvin Gastelum.  Let's not forget that Hendricks probably could still be the champion at Welterweight had the judges got the scoring right in his second fight with Robbie Lawler.  He's still an elite level welterweight and a big jump up in competition for Kelvin Gastelum.
I'm a big Gastelum fan, but I still see him as being the weaker fighter in every aspect in this fight.  I also don't see him having the clear path to victory that Wonderboy did in his last fight.  These are two fairly similar fighters, but Hendricks is better everywhere.
Look for a nice bounce back win for Johny Hendricks here against a very game opponent.
Play: Hendricks 1.83
If you haven't yet make sure you join our UFC 200 pick'em contest.  There's $500 in prizes and it's very easy to enter.  All the details can be found here.
Tagged With : UFC 200 • UFC 200 picks • UFC 200 predictions • UFC betting • UFC picks • UFC predictions