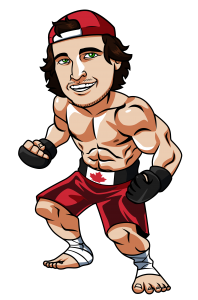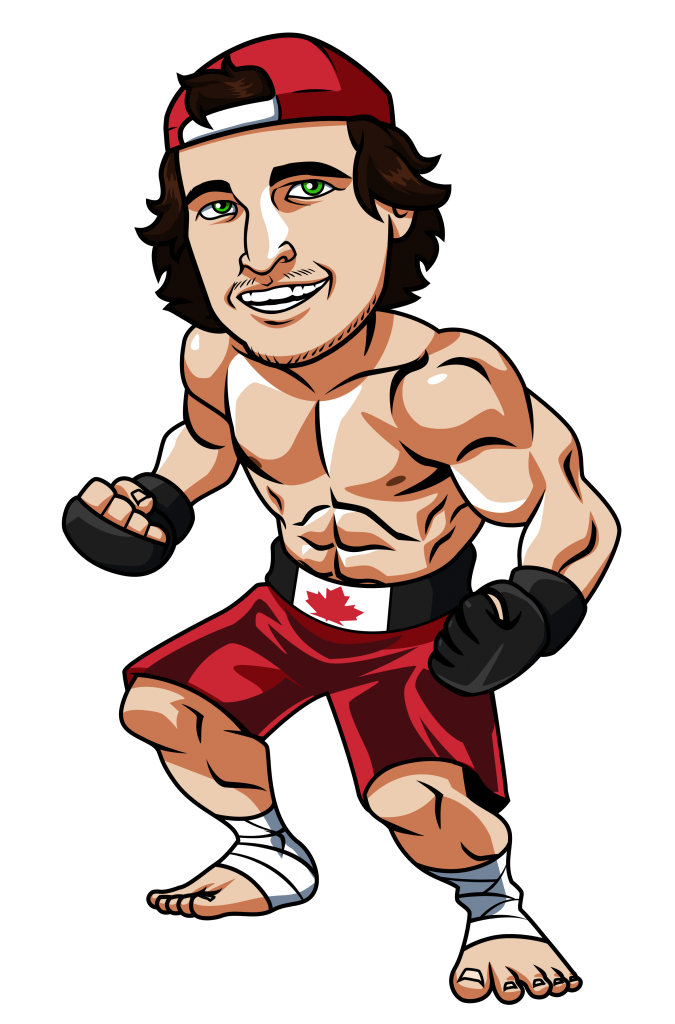 I'm a little bit late getting my picks up for UFC 212, with the card taking place tomorrow, but you should still have close to 24 hours to get your bets placed if you want to tail me.  I'm really looking forward to the Jose Aldo vs Max Holloway main event on this card.  There are a lot of question marks still surrounding Jose Aldo, and reading a lot of other breakdowns and expert predictions it really seems like people don't know what to make of Aldo.  I do have a take on that fight, so be sure to check below for my pick.
Outside of the Aldo vs Holloway fight, there are a few other solid fights including top contenders Gadelha and Kowalkiewicz battling in the co-main, Vitor Belfort's possible retirement fight also on the main card, and don't overlook the UFC debut of top prosect Marlon Moraes.  Overall, this is going to be a really fun card.
The first three fights of the card will be shown on Fight Pass starting at 6:30pm EST and then you'll be able to watch the four fight prelims on TSN3 from 8pm to 10pm.  After that the main card will be on PPV.
I'll be using the best odds being offered from any of our recommended bookies for each of my picks on this card.
Sportsbook
Features
Offers
Rating
Bet Now
1
Licensed and regulated in Canada
Easy deposits & withdrawals including Interac
Competitive betting lines
2

Licensed and located in Ontario
Entirely focused on Canadian betting market
Easy deposit/withdrawal options, including Interac
Jose Aldo vs Max Holloway
I'm disappointed it took me so long to get my picks up this week because in the last 24 hours the odds have shortened dramatically on Aldo, and he is the fighter I'm taking in this main event.  I was able to get him at 1.91 earlier in the week for my own bet, but he's now been bet down to 1.67 and if I'm not convinced there is value at those odds, but I do think he will likely win the fight so he is my pick.
Everyone who is picking Holloway seems to be citing a reach advantage and superior cardio, but those both seem to be myths.  If you look at the fighters profiles on the UFC website, Aldo is actually the fighter with the longer reach by an inch (so that's basically a wash), and Aldo hasn't really truly gassed in a fight since his fight with Mark Hominick back in 2011 and even then you could argue that Aldo was cruising down the stretch.  It's actually Aldo who has been fighting in championship fights his entire career, so I'm confused as to why everyone is automatically giving the cardio edge to Max, who has actually never gone past the third round in his UFC career.
In terms of pure skill, you have to give the striking edge to Jose Aldo.  People weight the Conor McGregor knockout loss far too heavily and forget that Jose is one of the best strikers in MMA history.  His leg kicks should also play a big factor in this fight and they could really slow down Holloway's output as the fight progresses.
Speaking of Holloway's output, I don't think he will be able to land his usual amount of strikes against a fighter with Aldo's defensive abilities.  And if Holloway is getting the better of Aldo on the feet, Jose has shown the ability to take the fight to the mat in the past.  We haven't seen this much lately because he's primarily been fighting wrestlers or grapplers (Edgar, Mendes, Lamas), but against another striker he may decide to look for a takedown.
This is a very close fight, but I think Aldo has the edge almost everywhere.  Holloway is without a doubt his most difficult opponent in a long time (outside of McGregor), but I do think Aldo still has enough in the tank to retain his belt.
Play: Aldo 1.67 @ SportsInteraction.com
Claudia Gadelha vs Karolina Kowalkiewicz
Gadelha and Jedrzejczyk are miles ahead of the rest of the women in the strawweight division, and that includes Karolina.  Let's not forget that Claudia lost a razor close split decision to Joanna in their UFC debuts and then dominated the first two rounds against Joanna before gassing out and losing the final three in her recent title shot.  Gadelha should have no trouble easily controlling Karolina in this fight and working her over on the mat for the entire 15 minutes.
I even think there's a decent chance we see a finish from Claudia once she goes to work on the mat, which is something we haven't seen from her yet in the UFC.
Play: Gadelha 1.30 @ SportsInteraction.com
Vitor Belfort vs Nate Marquardt
Vitor looked awful at the weigh-ins.  He's a far cry from the days of TRT Vitor.  That said, he's still a dangerous fighter in the first round, but if Nate can survive the first couple flurries, I think he could find a way to secure a finish of his own.
This fight will finish within the first two rounds and I really think it could go either way.  I'm going to be going with Nate Marquardt.  I think he's in better condition, he's the more durable fighter and Vitor has looked close to awful in his last few fights.
Play: Marquardt 2.40
And check out our UFC betting info page to learn more about the different bets you can make on this card.
Tagged With : UFC 212 • UFC betting • UFC picks