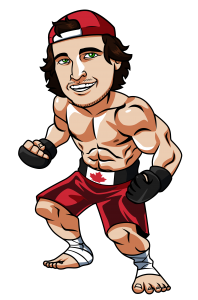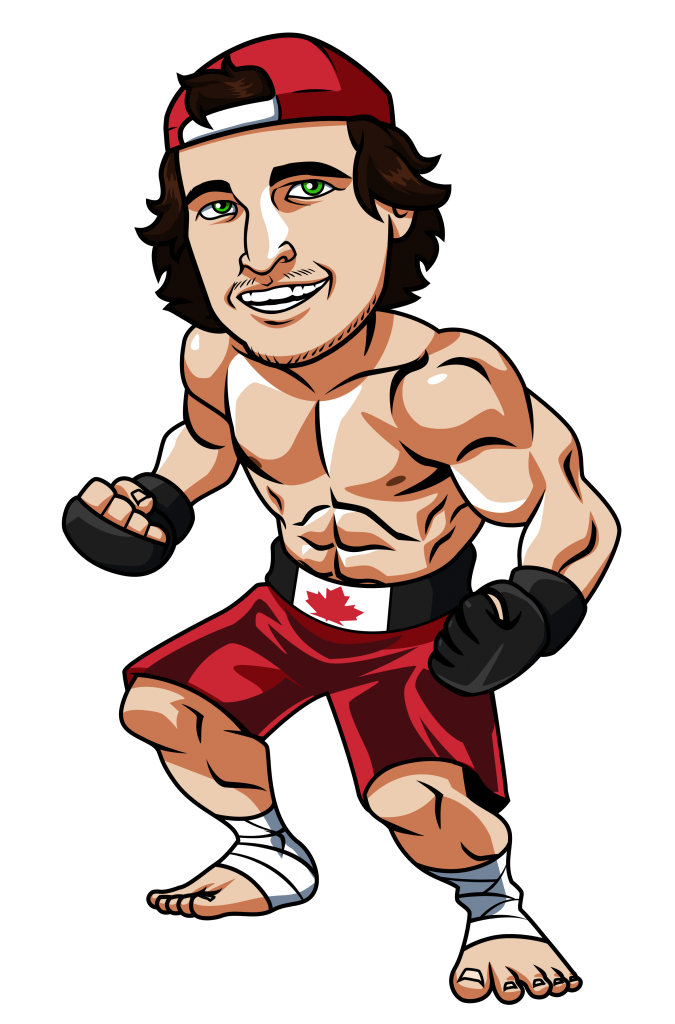 UFC 212 is a pay-per-view targeting the Brazilian and hardcore fans.  That said, it's a very solid card top to bottom and I for one cannot wait for the Aldo vs Holloway main event.  DraftKings is running another $200,000 Fight Series for this card, which includes a $75,000 guaranteed contest for a $33 entry fee and a $3 contest with another $75,000 guarantee.
Click here to set your DraftKings.com lineup for UFC 212.
Check out our daily fantasy MMA section for some tips that will help you construct a solid lineup.
***I also have a few bets up for this card.  Check those out here.
Top Targets
Target #1 – Jose Aldo ($8100) or Max Holloway ($8100)
I'll be honest.  I have no clue how this fight is going to play out.  This is a pick'em fight according to the odds and it's a pick'em fight in my mind as well.  That said, with this being a five round fight and both fighters priced at the very reasonable $8100, I will be targeting this fight in 100% of my DK lineups.
Holloway is an action fighter and I expect him to push the pace, which should result in a high point total for whichever one of these fighters gets the win.
Target #2 – Claudia Gadelha ($9000)
Gadelha is a takedown machine and that's exactly what you need with the current DraftKings MMA scoring.  She has averaged just over 5 takedowns per fight over her last five outings and I expect her to be able to takedown Kowalkiewicz as well.
I consider Gadelha to be the only legitimate contender to Joanna Jedrzejczyk in the women's strawweight division.  Gadelha actually won the first two rounds against JJ in their recent title fight before gassing out and losing the remaining three rounds.  Many people also believe that she won her first fight with JJ, which she ended up losing by a razor close split decision.
Basically, JJ and Gadelha are on another level from the rest of the women's strawweight division and I expect Gadelha to prove this once again by dominating Kowalkiewicz in this fight.  Even if she doesn't finish, the takedowns and passes should be enough to rack up 90+ points, which makes her a great play.
Target #3 – Vitor Belfort ($8400) or Nate Marquardt ($7800)
The odds of this fight finishing in under 1.5 rounds is 1.455.  This means that this fight will very likely be finished in the first round, which would mean that the winner will rack up a nice amount of points.
Of Belfort's last 7 fights 6 have finished in the first round, with the only one lasting past the first round being a TKO loss to Gegard Mousasi, where Mousasi finished Vitor off in the second.  Marquardt is coming off a decision loss to Sam Alvey, but before that he too was in 4 straight fights that finished either in the first or second round and he has the reputation for action packed fights that usually end in a finish.
I'm leaning towards Belfort winning this fight, but I'm not confident and I will likely split my ownership on these fighters down the middle.  Whoever does win this fight will likely rack up the points and has a great chance of being in the winning GPP lineup.
Ready to set your lineups?  Click here to visit DraftKings.com.
I will be having 100% exposure to each of those three targets across my tournament teams at DraftKings.  Other fighters I'm looking at as well include Borrachinha, Erick Silva, Matthew Lopez, Kelleher/Alcantara and Chagas/Wallhead.
Tagged With : UFC 212 • UFC betting • UFC fantasy • UFC picks