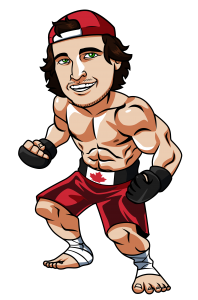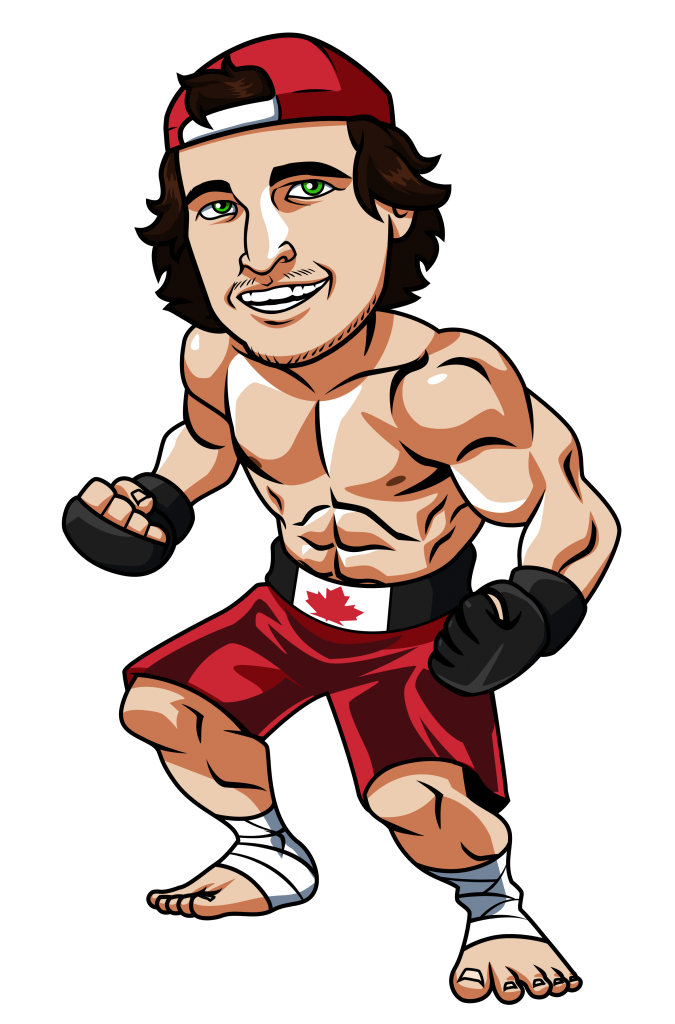 The McGregor vs Diaz rematch is likely the most anticipated fight in recent history.  The original fight only had 10 days to be built up and sold, and the event sold 1.5 million pay per views, which is second all time next to UFC 100.  This rematch has been hyped for months, so I'm expecting some records to be broken at UFC 202.
The other interesting factor with this fight is it seems like everyone has very strong opinions about what they expect will happen.  You have the one camp that thinks McGregor is the superior fighter and will have done the work to improve his cardio and adapt his game plan to defeat Diaz this time around.  On the other end of the spectrum you have the people who think the same thing will happen again.  McGregor won't be able to stop Diaz, which will lead to a more prepared Diaz once again outlasting Conor on his way to likely another submission win.  The good news is that whichever side of the fence you fall on there are prop bets that you can make to cash in if your thoughts are correct.
SportsInteraction.com is our top rated sportsbook for betting on this fight.  They're offering a wide variety of prop bets that you can make including total rounds, method of victory and round betting.  Check out our full Sports Interaction review here.
To Win
Conor McGregor 1.83
Nate Diaz 1.95
This fight is almost a pick'em at Sports Interaction.  This is in stark contrast to the first fight where the odds on McGregor were 1.22 and the bettors smart enough to take Diaz cashed in at odds of 4.15.
I'm not going to spend much time on this line, but you can see my full straight up betting breakdown on this fight on my UFC 202 picks article.
Round Betting
Over 2.5 2.00
Under 2.5 1.80
Conor has really focused on endurance in preparation for this fight, so I don't see him gassing in the second round again.  That said, McGregor and his coach John Kavanagh have both implied that they want to get as impressive a victory over Diaz, as Nate had over him.  For this reason I still see McGregor going for the kill early, just being smarter about it and picking his shots.
I don't expect Diaz to be able to finish Conor in under 2.5 rounds, but Conor definitely has the ability.  That said, I think the smart money is on this fight going past 2.5 rounds.  Conor will look for the KO, but he will be wary about gassing himself out.  Diaz is still a much bigger man and it will take something special to finish him.  I wouldn't be surprised if Conor slowly works to cut Diaz up with strikes while conserving energy before going in for the kill later on.
I think Conor will be the only one who could finish this fight under 2.5 rounds, so I think the smart money is on this fight lasting into the fourth round.
Play: Over 2.5 2.00
Method of Victory
McGregor via KO, TKO or DQ 2.30
McGregor via Decision 8.30
McGregor via Submission 25.00
Diaz via KO, TKO or DQ 5.30
Diaz via Decision 7.55
Diaz via Submission 3.70
Draw 79.00
Let's start by eliminating a few methods of victory.  If this fight goes to decision I think the win goes to Conor McGregor.  Conor was dominating their first fight before gassing and basically getting picked apart by Diaz.  If Conor gasses again I do not think he will be able to survive to a decision, so Diaz would likely get the finish.
What kind of finish would Diaz get?  It has to be a submission.  He doesn't have the punching power to full on KO McGregor and if he gets a knockdown his go-to skill is jiu jitsu, which is an area he knows he is far superior to McGregor in.  So a Diaz win would be via submission.
With McGregor I still think he has the ability to get the knockout of Diaz.  That said, if this fight does go to decision, like I said above, the winner will surely be Conor McGregor.  Diaz is ridiculously durable, but he does lose a lot of decisions because he gets beat up for the majority of the fight, but does not give up.  If Conor is patient he would surely be able to win a decision over a 25 minute fight.
I actually think it's just as likely for McGregor to win via decision as via a knockout, which brings me to my two favourite bets for method of victory.
Play: Diaz via Submission 3.70 & McGregor via Decision 8.30
Round Betting
McGregor Round 1 4.75
McGregor Round 2 6.75
McGregor Round 3 9.00
McGregor Round 4 14.00
McGregor Round 5 22.00
McGregor Decision 8.30
Diaz Round 1 7.05
Diaz Round 2 9.00
Diaz Round 3 12.00
Diaz Round 4 17.00
Diaz Round 5 22.00
Diaz Decision 7.55
First of all with McGregor if I was going to pick a round for him to get a knockout in it would be round 2 at odds of 6.75.  I expect him to take the first round fairly easy to avoid gassing quickly before mounting more attacks if he feels good in round 2.
That said, I still think McGregor via decision is the best bet here.
For Diaz, I would take Nate in round 3.  I could see McGregor taking it easy in round 1, but then really looking for the finish in round 2.  If he gets frustrated I could see him gassing in round 3 this time, similar to how he did in round 2 in their first fight.  At this point it's Diaz's fight to win.
Play: Diaz Round 3 12.00 & McGregor via Decision 8.30
Tagged With : Conor McGregor • MMA betting • Nate Diaz • UFC 202 • UFC betting • UFC prop bets