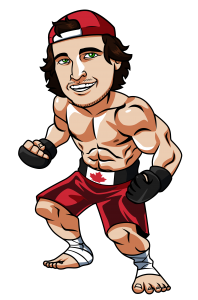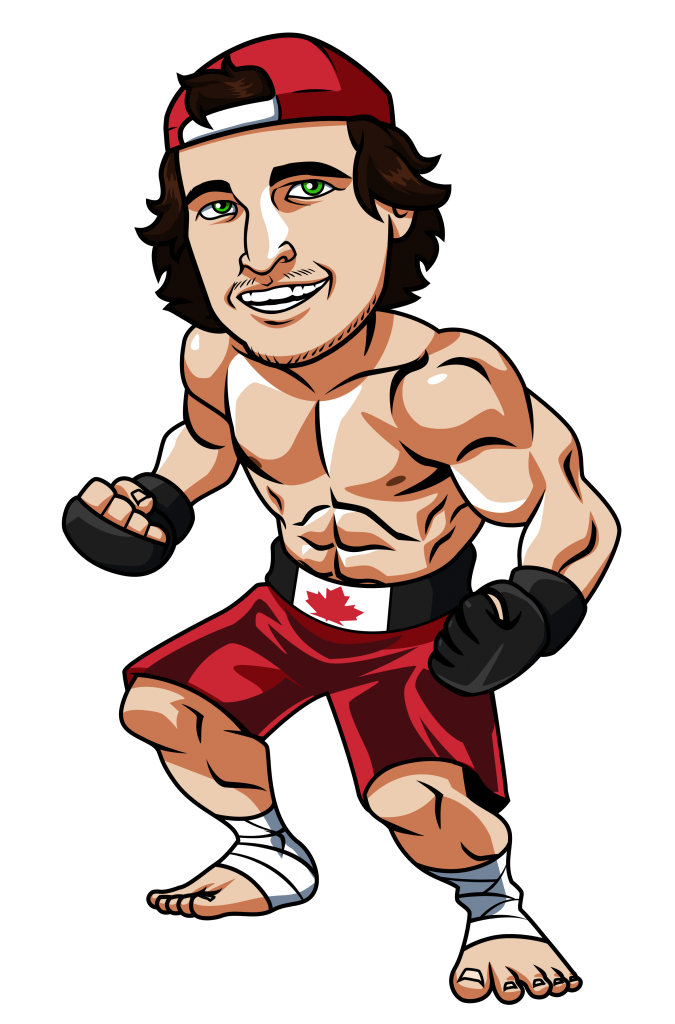 Conor McGregor vs Nate Diaz 2.  The real UFC 200.  I'm expecting this McGregor vs Diaz rematch to break the PPV record that is currently held by UFC 100.  The first fight between these two did 1.5 million PPV buys according to Wikipedia, which was just under the 1.6 million done by UFC 100.  Now the two have a history and I expect this fight to sell like hotcakes.
Lucky for me and my fellow UFC bettors, it's also a great card for betting.  I'm not overly confident in the McGregor vs Diaz fight, but I will give my pick for that main event, as well as some picks that I'm much more confident for other fights throughout the card.  I'll be using the best odds I can find from our top 3 sportsbooks for Canadians.
Conor McGregor vs Nate Diaz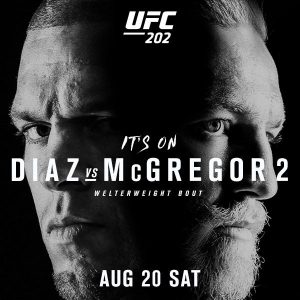 McGregor was a huge favourite in the first fight between these guys and we all know how that turned out.  In this rematch, the bookies have Conor as an ever so slight favourite, but it's basically a pick'em fight at this point.
McGregor has made headlines stating that he's spent $300,000 on the training camp for this fight, bringing in the best of the best in terms of sparring partners that can mimic the style of Nate Diaz.  There's been a lot of talk about how this is a make or break fight for McGregor in terms of keeping his star shining bright and even his coach John Kavanagh has stated that he feels like his reputation is on the line in this fight.
In the first fight, McGregor clearly dominated for the first 8 or so minutes of the fight before gassing.  Then Diaz took over and found his range with shots that were clearly hurting Conor, causing him to go for an ill-advised take down, which eventually resulted in Diaz taking his back and locking in the rear naked choke.  We can all agree that Conor blew his load early in this fight and had nothing left in the tank late in the second round.  The question we have to ask then, is will he be able to correct this.
To me, the answer is that he will correct this.  He clearly knows what went wrong in the first fight and he's now had several months to correct the issues.  I'm expecting Conor to be fully ready to go for 5 rounds in this fight and pick his shots against Nate, while not draining himself with power punches that are aimed at a KO.  Don't get me wrong, Conor clearly wants a knockout, but I think he will be willing to let it come to him this time around rather than forcing the issue.
That brings us to Nate.  He was clearly outgunned in the first round, but how much of that was part of his strategy to allow Conor to become tired and save his energy because he wasn't in top shape coming in on 10 days notice.  I think it was a little bit of both.
I really think this fight could go either way, so I think the odds are spot on.  That said, I am leaning towards McGregor to get the job done.  You'll notice that in MMA the rematch often goes to the fighter that lost the first bout if the two fighters are close to the same level.  The losing fighter just learns more and is able to adapt, while the winning fighter stays the same hoping for the same result.  Add in the fact that Conor has far more on the line than Nate in this fight and you have to think he will rise to the occasion.  A loss from Nate will allow for a trilogy fight, which would be a huge money maker for both of these guys again.  I'm not saying that Nate is going to throw the fight.  I don't think he would ever do that.  I'm just saying that Conor has far more to lose, which I think has shown through in just how serious he's taking this rematch.  I'm giving the edge to Conor.
Play: McGregor 1.83 @ SportsInteraction.com
Anthony Johnson vs Glover Teixeira
I think Johnson will roll over Glover in this fight.  Both of these guys have tremendous knockout power, but Johnson is just better in every aspect.  He's a more powerful puncher, he's way faster than Glover and he's also the better wrestler, so he should be able to keep this fight standing and avoid the jiu jitsu of Teixeira.
Johnson does gas on occasion, but I fully expect him to land a bomb that will put Glover's lights out.  Teixeira has been wobbled quite often in the past few years and I think his chin is on the edge.  Against a guy like Johnson you can't go in with a weak chin or your lights will be out from the first connecting punch.
Play: Johnson 1.51 @ SportsInteraction.com
Donald Cerrone vs Rick Story
I was extremely impressed with Cowboy when I watched him live against Patrick Cote in Ottawa.  He seems to have really sharpened his skills up at Welterweight and he may just be able to make a title run in this new division.  Rick Story is a very durable and gritty fighter, but he will not be able to strike with Cowboy.  If Cowboy can keep the distance, which I think he will be able to with his superior movement, I think Cowboy wins this fight the vast majority of times, but it may be by decision.
Let's remember that Cerrone is 9-2 in his last 11 fights with his only losses coming to Rafael dos Anjos.  The guy is a beast and he keeps putting on a show against whoever the UFC puts in front of him.  He will only lose to the elite of the elite and Story is not that.
Play: Cerrone 1.63 @ SportsInteraction.com
Tim Means vs Sabah Homasi
People forget that Tim Means is a legitimate UFC Welterweight.  He's 5-2 in his latest run in the UFC with his only losses in the span coming against Neil Magny and Matt Brown, both of who currently rank in the top 15 of the division.  He's coming off a KO win over John Howard and I think Means still has some left in the tank.
Sabah Homasi is making his UFC debut and coming from Titan FC he has never faced anyone of the quality of Means.  Homasi has looked impressive in his fights, but it's far easier to look good against weak fighters than against a guy who makes a living in the UFC.
I think Means will impose his will in this fight and I do expect him to find a way to get the finish.
Play: Means 1.25
Lorenz Larking vs Neil Magny
As has become the custom for UFC, we also have a big fight on the Fight Pass prelims.  Neil Magny is currently ranked #7 in the Welterweight division, while Lorenz Larkin is just on the outside looking in.  I'm surprised that Magny isn't a bigger favourite in this fight.
Yes, he was lucky to get through the first round against Hector Lombard and was in a bit of trouble against Gastelum as well, but Magny just finds a way to win.  He has tremendous cardio and is ridiculously tough with a good chin.  He's 10-1 in his last 11 UFC fights, with the only blemish coming against Demian Maia, who has just been on a tear through the division with his positional jiu jitsu game.  Some names that Magny has beaten of late include Lombard, Gastelum, Erick Silva, Hyun Gyu Lim and Tim Means.  These are big names and he deserves more credit.
Against Larkin I expect Magny to push the pace.  If he can survive the entire 3 rounds of the fight without a scare that actually ends in a finish this time, I fully expect a win from Magny and him to continue his march through the division.
Play: Magny 1.80
Tagged With : Conor McGregor • Nate Diaz • UFC • UFC 202 • UFC betting