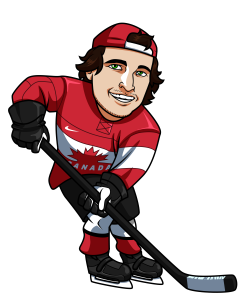 I bounced back in a big way last night going 4-0 with my picks.  The 0-3 night from the evening before is now a thing of the past.  It was a solid night with the Blues as big underdogs capping the night off with a big profit.
I wish I had tossed a parlay bet down on the games last night.  A $20 wager would have won me just over $350.  I'll be sure to put a few bucks down on the parlay tonight in addition to the single game wagers.
My record for the playoffs now sits at 11-8 for +1.15 units.
Washington Capitals @ Philadelphia Flyers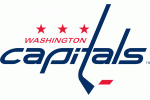 The Caps showed on Monday that they are the superior team in this series regardless of what building they are in.  The Flyers top line of Giroux-Simmonds-Voracek was still unable to generate any offense even with the advantage of last change on home ice.
I expect we will see our first sweep tonight.
Play: Capitals 1.60 @ Bet365.com
Florida Panthers @ New York Islanders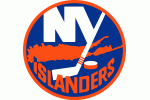 I said in my series prediction that the depth defensemen on both of these teams will be exposed in this series.  I think this holds true even more now that the Islanders are on home ice and they are able to get their big line of Tavares-Okposo-Nielsen out against the Panthers weaker defense pairings.
I'm expecting the Tavares line to get on the scoreboard at least a couple times and that should result in the Islanders holding off the Panthers in this pivotal game.
Play: Islanders 1.91 @ SportsInteraction.com
Dallas Stars @ Minnesota Wild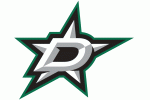 Lindy Ruff said that game 3 was one of the worst games he's seen the Stars play in recent memory.  After jumping out to a 2-0 lead the Stars were outplayed thoroughly for the rest of the game.  The Wild played with desperation, while the Stars did not.  I don't expect the Stars to lack the same kind of motivation in this one.  They are the better team and when they bring their A-game they should have no trouble with the Wild regardless of the building the game is played in.
Play: Stars 1.83 @ Bet365.com
LA Kings @ San Jose Sharks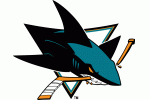 Game 3 of this series could have gone either way.  I was surprised to see Joe Pavelski held off the scoresheet at home.  I'm expecting another low scoring game in this one, but I think the Joe's will find a way to take advantage of some match ups in this game and that could be the difference.
Play: Sharks 1.87 @ SportsInteraction.com
This was a quick write-up today, but the picks hold true and I'm looking to keep the hot streak alive with another 4-0 night tonight.