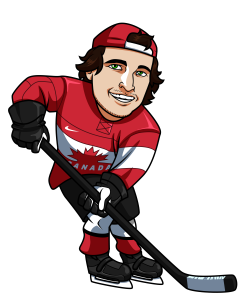 Last night I wasn't able to get a post up for the lone game, but I did add my pick to the Sports Betting Canadian Facebook page.  Unfortunately I took the Penguins and they lost a heart breaker by a millimetre in OT last night.  I'll likely be adding my picks without write-ups for some days when there are only one game in this second round so be sure to join the SBC Facebook page to get all of my picks.
My playoff record now sits at 21-18 for +0.42 units for single games, and 5-3 for +0.19 units on my series picks.
Now, on to tonight's plays:
St. Louis Blues @ Dallas Stars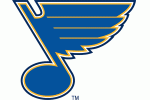 The Blues just took out the defending champs in game 7, but that was back on Monday, so I think the Blues will have had long enough to digest that victory and still come out ready to play tonight.  The Blues had a lot of success against the Dallas Stars in the regular season winning 4 of their 5 meetings and I think their style of tough checking hockey could slow the Stars down.
I think the Stars defensemen could be susceptible to this fast forecheck and I foresee a few turnovers leading to Blues goals tonight as the Stars begin to adjust.
Play: Blues 2.00 @ Bet365.com
Nashville Predators @ San Jose Sharks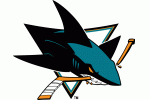 The Preds just only booked their ticket into the second round a couple nights ago and I think it could be hard for them to turn right around and play their best hockey in San Jose tonight.  The Sharks have the high end star power on one line, which is a stark contrast to how the Ducks split up their top 3 forwards among their top 3 lines.  The Predators defenseman depth was able to match up fairly well against each Ducks line, but it's yet to be seen how the Preds are able to match up against a line as talented as Thornton-Pavelski-Hertl, especially with San Jose having the last change at home.
I think Pavelski, Burns and Thornton will start right where they left off by having a massive game and simply being too much for the Preds to handle out of the gate.
Play: Sharks 1.60 @ Bet365.com
Western Conference Series Picks
I'm going to keep everything in one place in this article (I'm not going to write another article just to pick the same two teams you saw me pick above in the series' as well).
I like the Blues because I see their style really slowing down the Stars speed game and I don't think their defensemen will always make the right decisions when pressured like the Blues do so well.
Play: Blues 1.80 @ Bet365.com
I did take the Sharks in game 1, but I think this series could really go either way.  The Preds will have to find a way to stop the Pavelski line, which will be much more difficult on the road when they aren't able to secure specific match ups.  That said, the Preds do have arguably the top defensive pairing in the league, so at home they should be able to match up Weber-Josi with that line which will create a very interesting matchup in this series.
The Predators are one of the deepest teams in the league from top to bottom and that could be an issue for the Sharks in this series.  I was leaning towards the Sharks by the slightest margin, but after seeing the odds I think the smart money has to be on the Preds to win this series, especially with the way Pekka Rinne has played in the last couple games.  When he gets rolling he's hard to stop.
Play: Predators 2.65 @ Bet365.com
Check out my Eastern Conference round 2 picks here.
Tagged With : NHL Betting • NHL Playoffs • Round 2