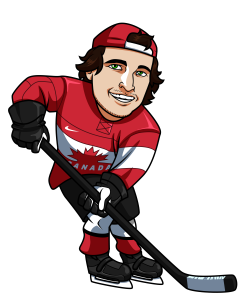 I went 1-1 last night.  The Predators came through for me thanks to a great powerplay and a Blackhawks penalty kill that looks like it needs work early in the season.  The loss came due to Connor McDavid once again showing why he may already be in the argument for best player in the league.
My season record for NHL picks is now 5-2 for +2.11 units.
I'm using the best odds from any of our top rated sportsbooks for Canadian bettors for my NHL picks.
***Special NHL Free Bet Promo for Canadians – I've been able to secure a free NHL bet for you guys from SportsInteraction.com to kick off the season.  All new sign ups at SportsInteraction will get a free $20 NHL bet to go along with the 100% up to $200 bonus we normally offer at Sports Interaction.  Click here to claim your bet.
Boston Bruins @ Toronto Maple Leafs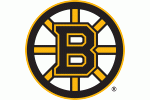 I'm surprised that the Bruins are the slight underdogs in this near pick'em game.  The Marchand, Backes, Pastrnak line absolutely thrashed the Blue Jackets on Thursday and I would argue that the Leafs have a worse back end.  Even at home getting the match ups they want I think that top Bruins line will have their way with the Leafs.
I also think the 4 goal game from Auston Matthews may have created a hype that could be affecting the odds.  I don't expect the Matthews line to be given much room in this one and I'm not convinced the Bozak or Kadri lines are going to pick up the slack.
Play: Bruins 1.95 @ SportsInteraction.com
Montreal Canadiens @ Ottawa Senators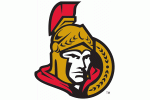 This is another line that surprised me a ton.  The Senators at home are slight, slight underdogs against the Canadiens.  The Sens didn't play their best against the Maple Leafs, but their top two lines were firing and that's huge for this Senators team.  They're going to be able to get favourable match ups for both of those lines in this game and I forsee at least one of the Turris-Hoffman-Stone or Brassard-Ryan-Smith lines going off for a big game.
Let's not forget that the Habs beat a depleted Sabres team in their first game, and it was a very sloppy outing by both sides.
The Senators should definitely be the favourite in this spot.
Play: Senators 1.95 @ SportsInteraction.com
Calgary Flames @ Vancouver Canucks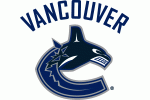 I didn't mean to just stick with Canadian teams with these picks, I swear.  They're just the lines that jumped out at me.  I was on the Flames to win at home last night, but I think they're now in danger of going 0-3 to start the season.  The Flames top players are nowhere near as good on the road, as I outlined yesterday, and I could see that line being shut down by Edler and Tanev in this game.
Add in the fact that the Flames are playing their second game of back to backs and their third game in four nights to kick off the season and you have to wonder if the players are in mid season shape to deal with these quick turnarounds.  You could argue that the two games against the Oilers have allowed them to get out the kinks to this point in the season, but I think the Canucks chomping at the bit to start the season will be able to put the pressure on this weak Flames back end that could be slightly fatigued.
Play: Canucks 1.83 @ Bodog.eu
Tagged With : NHL Betting • NHL Picks • NHL predictions